Kirk Franklin's Son Just Released Damaging Recordings of the Gospel Singer
What happened with Kirk Franklin and his son? Kirk Franklin is estranged from his son, Kerrion, but fans of the gospel singer want to know what happened between the two of them.
As one of the most famous men in the world of gospel music, Kirk Franklin has worked hard to maintain a sterling reputation. Thanks to recently released audio from his estranged son, though, Kirk's public image is being questioned. The audio includes both profanity and threats and comes from a phone call that Kirk had with his son, Kerrion.
Article continues below advertisement
What happened with Kirk Franklin and his son?
On March 13, Kerrion posted an audio clip of him and Kirk arguing over the phone on Instagram. In the clip, Kirk can be heard saying, "You need to get your … a-- out of the way before I break my foot off in your a--." Kerrion responds by daring him, and then Kirk says, "I will break your neck. Don't you ever disrespect me." Right after that, the call abruptly ends.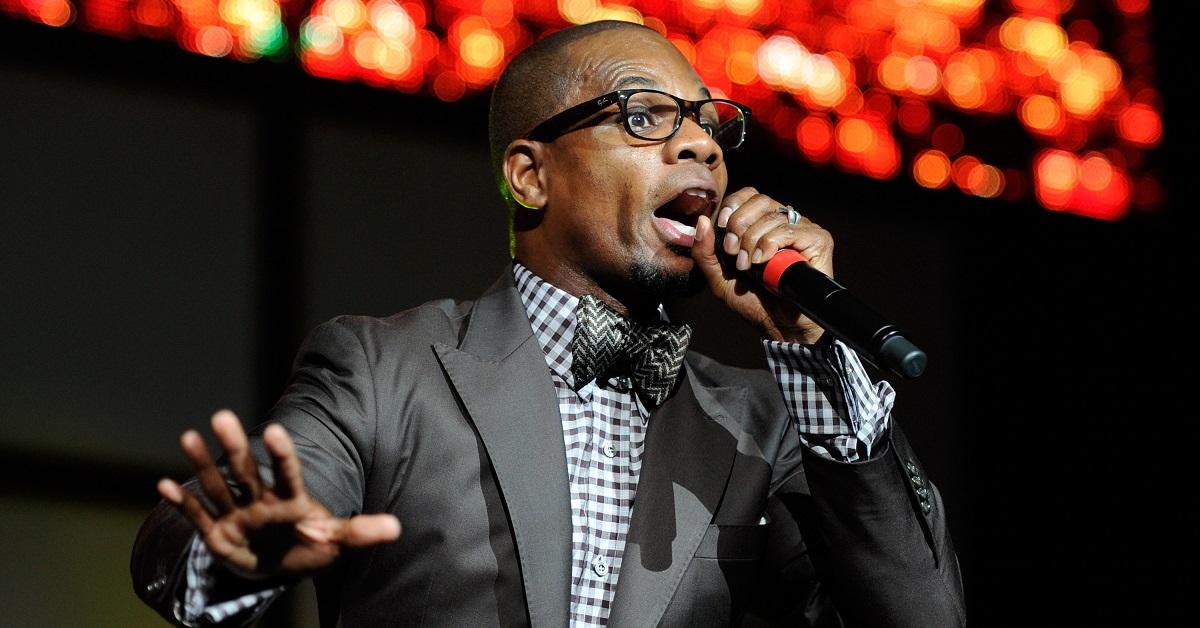 Article continues below advertisement
In the caption to the post, Kerrion wrote of his father, "I don't feel safe around him at all." Following the post, Kirk and Kerrion began trending online, and the argument over the audio only got more intense after Kirk posted a video of his own on his social media profiles in which he apologized to his fans.
Kirk's apology video caused more controversy.
In the video, Kirk said that his family's relationship with his son was "toxic."
He said, "Recently, my son and I had an argument that he chose to record. I felt extremely disrespected in that conversation, and I lost my temper. And I said words that are not appropriate. And I'm sincerely sorry to all of you. I sincerely apologize."
Article continues below advertisement
Kirk also said that his family had engaged in counseling for years in an attempt to rectify their problems and said that Kerrion had excluded a portion of the call from the audio that he posted. Kirk claims that during the call, he attempted to bring the family's therapist into the conversation. He says that Kerrion edited that piece of the phone call out of the audio he posted.
Article continues below advertisement
Kerrion has claimed that Kirk is threatening toward him before.
Although this latest turn is one of the more dramatic episodes in the sage of Kirk and Kerrion's relationship, it isn't the first time that Kerrion suggested he was afraid of his father. In 2018, he posted on Instagram that his father was trying to kill him.
That post has since been deleted from his account. He's also detailed his estrangement from his family in more recent posts, saying that he has been estranged from them for 14 years and declines invites to dinners and holiday gatherings.
Since the audio and Kirk's apology have hit the internet, reactions have been split on exactly how threatening the interaction between father and son actually is. Some have said that while Kirk's comments were threats of violence, they came during the heat of an argument. Others have said that, regardless of context, Kirk's comments suggest an abusive relationship between the two.