Daniel Radcliffe's 'Harry Potter' Stunt Double Was Paralyzed by an On-Set Accident
Daniel Radcliffe's 'Harry Potter' stunt double David Holmes is now in a wheelchair, which has led many to wonder what happened to him.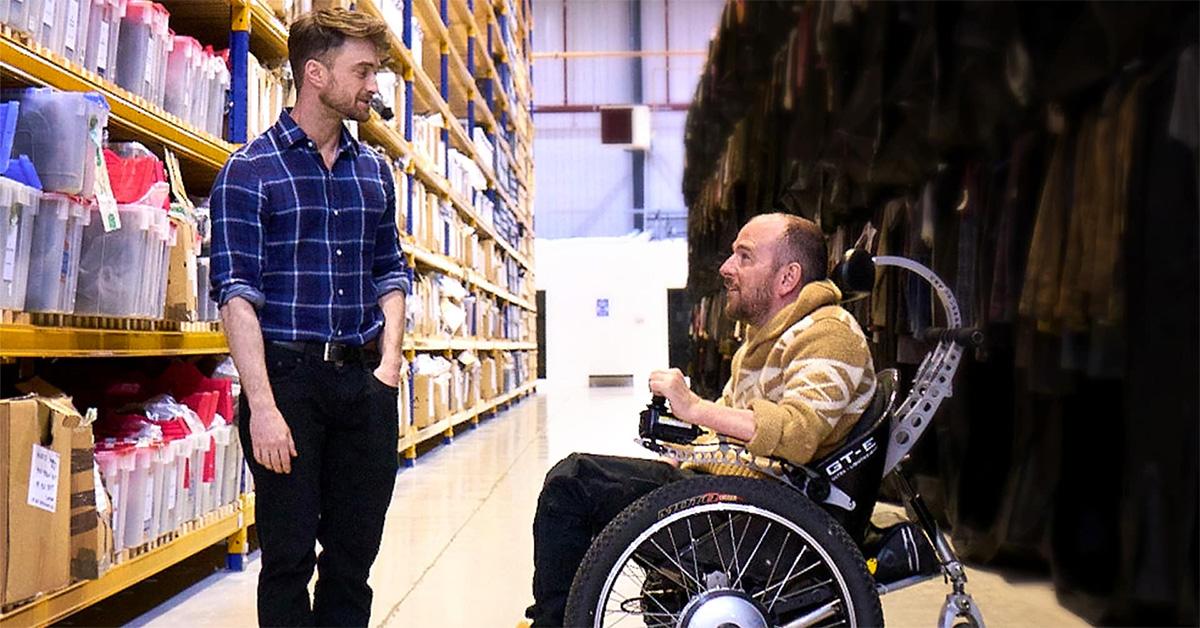 The Gist:
David Holmes, Daniel Radcliffe's Harry Potter stunt double, broke his neck during an on-set accident in 2009.
In a 2023 documentary, David tells his story both before and after the accident.
David and Daniel also host a podcast together in which they discuss stunt performing, and how dangerous it can be for the people who do it.
Article continues below advertisement
In October 2023, it was announced that Daniel Radcliffe would be teaming up with David Holmes, his stunt double on the Harry Potter movies, to tell the story of David's life. Daniel is an executive producer on David Holmes: The Boy Who Lived, an HBO documentary about David that also features Daniel as an interview subject.
David has been in a wheelchair for more than a decade after he was injured during the filming of a Harry Potter movie. And amid news of his documentary hitting Max, many wanted to learn more about what happened to David and how it's changed the course of his life.
Article continues below advertisement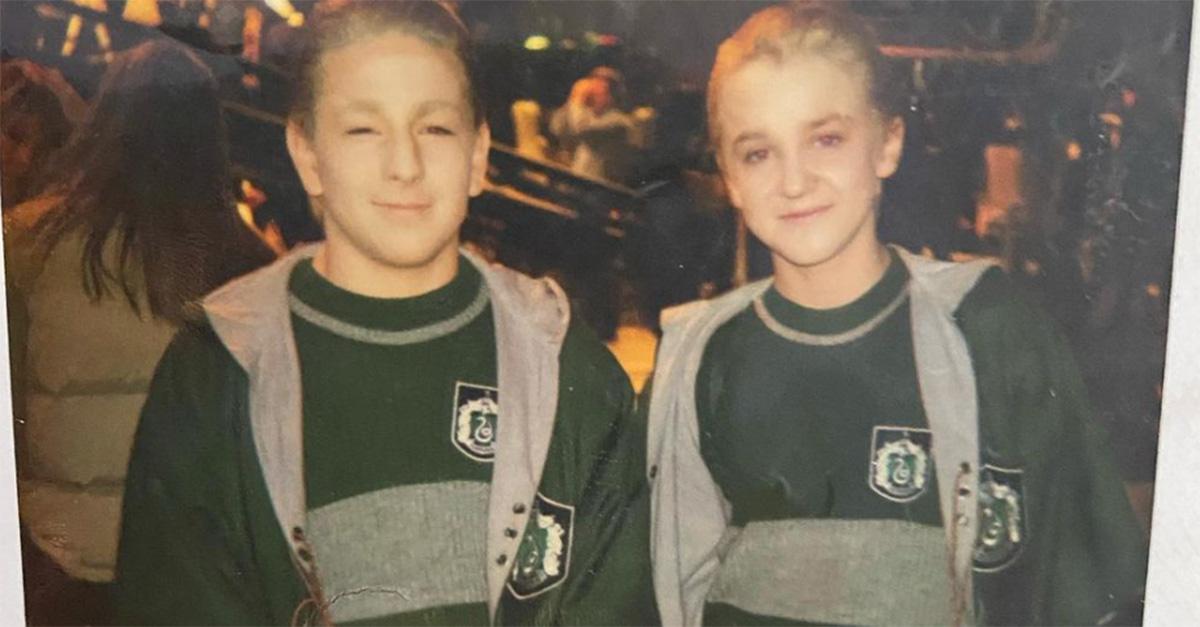 What happened to David Holmes?
David worked with Daniel as his stunt double from Harry Potter and the Sorcerer's Stone through Deathly Hollows, Part 1, when he experienced an on-set accident that left him paralyzed from the chest down. David has been in a wheelchair ever since. The specific stunt involved David being pulled backward by a wire harness while simulating flying. He was pulled backward at speed to simulate an explosion and was pulled into a wall, breaking his neck.
Article continues below advertisement
What scene did David Holmes become paralyzed?
It's unclear exactly what scene David was paralyzed in, but it seems likely that it was the scene near the beginning of Part 1, when Harry is leaving Privet Drive and trying to escape the Death Eaters. That is the most extended flight sequence in the movie, so it would make sense for it to be the one where the injury occurred.
David and Dan have been collaborating for years.
According to HBO, the documentary features "candid personal footage shot over the last decade." The doc also includes "behind-the-scenes material from Holmes's stunt work, scenes of his current life, and intimate interviews with David, Daniel Radcliffe, friends, family, and former crew."
Dan and David have kept in touch in the years since they were on set together, and even launched a podcast in 2020 called Cunning Stunts in which they shined a light on the work of stunt performers.
Article continues below advertisement
"I think there's a myth around stuntmen that they are just superhuman in some way," Radcliffe said at the time the podcast was launched. "When the public see something really painful or horrible, they think it was a visual effect or that there's some clever, safe way of doing it. Often that's not the case. There's no way of faking, for example, falling down stairs. When you get hit by a car, you're still getting hit by a car, even if it's going slower than it would."
Although David's story is in some ways tragic, the documentary also showcases the many ways in which David has been a source of inspiration to those around him.
"The film also reflects universal themes of living with adversity, growing up, forging identities in an uncertain world, and the bonds that bind us together and lift us up," HBO's description explains.