There's an Aspect of 'Dawson's Creek' on Netflix That Fans Aren't Loving
When Netflix premiered 'Dawson's Creek,' fans noticed right away that the original and iconic theme song was different, so what happened?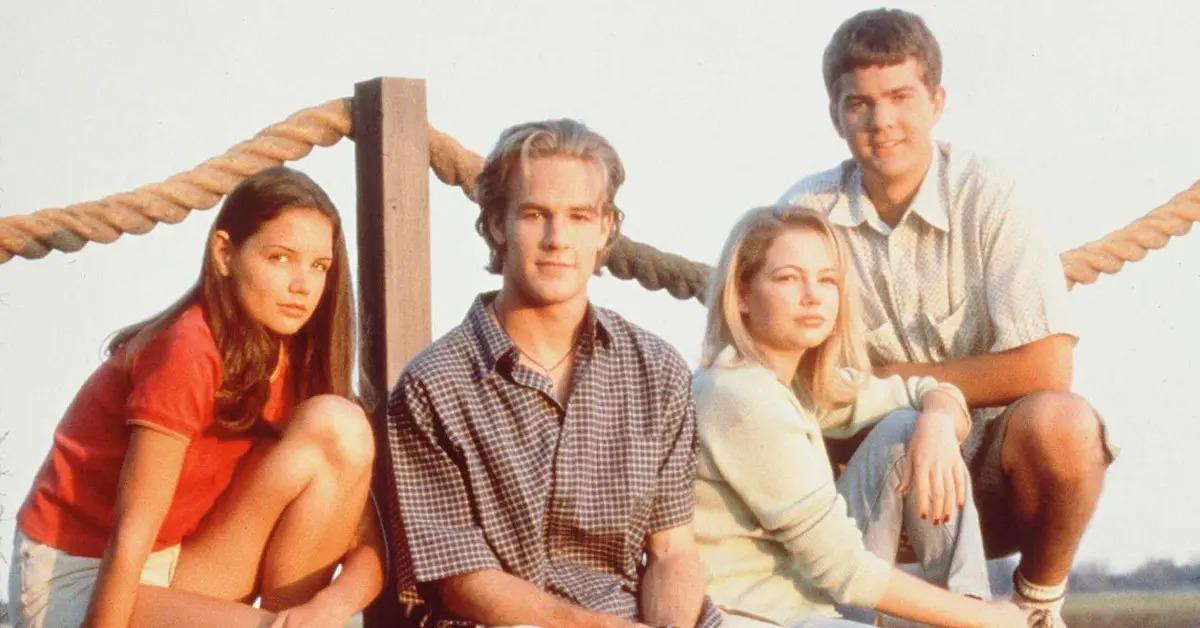 There are a few things that are synonymous with Dawson's Creek. The love triangle between Joey, Dawson, and Pacey is obviously one of them. Another one, however, is the theme song that has become iconic and linked to the '90s teen drama.
When Dawson's Creek arrived on Netflix and fans began their re-watches, however, they noticed that the original theme song was missing. It was replaced by another song to the same foggy scenes of the young teenagers growing up and hanging out in Capeside.
Article continues below advertisement
It doesn't ruin the show, but it is one thing longtime fans couldn't help but notice. Even some of those who never watched the series knew about the song that went hand in hand with the show. For some, to have Dawson's Creek on Netflix without the familiar notes playing to begin the opening sequence makes things feel sort of off.
Article continues below advertisement
Fans are wondering what happened to the 'Dawson's Creek' theme song on Netflix.
The original Dawson's Creek that aired on the WB (which is now the CW), featured "I Don't Want to Wait" by Paula Cole as its theme song. Then, when it transitioned to streaming and DVD, the theme song changed to Jann Arden's "Run Like Mad." It all comes down to contracts and licensing. Dawson's Creek didn't retain the rights to use "I Don't Wanna Wait" in subsequent airings of the series or in syndication, thus the title was changed after it initially aired on TV.
Although "I Don't Wanna Wait" will forever be the song some fans associate with the show, "Run Like Mad" was actually one of the original first choices. It was written with the show in mind, but when promotional content featured "I Don't Wanna Wait," it became the theme song instead. But it looks like Jann Arden got the last word (literally) since fans can now hear her song at the top of each episode on Netflix.
Article continues below advertisement
'Dawson's Creek' featured lots of big stars over the years.
In addition to Dawson's Creek paving the way for young stars like Katie Holmes and Michelle Williams to begin lifelong careers in acting, it offered a platform for other young stars near the beginning of their respective careers. Like Seth Rogen, who played Audrey's friend and accompanied part of the gang on a road trip.
Article continues below advertisement
There was also Chad Michael Murray, whose character was with Jen before he dated Joey. Supernatural's Jensen Ackles had a small role in Season 6 and Chad's One Tree Hill co-star Hilarie Burton guest starred in Season 5 as herself, a real life MTV VJ. Obviously no one stayed on as long as the core cast or had roles that were as important as theirs. But the show was home to many familiar faces over the years.
How does 'Dawson's Creek' end?
Unfortunately for fans hoping for a Dawson's Creek reboot, the show ended with all of the storylines tied up in neat little bows. Dawson realized his dreams of becoming a director and met Steven Spielberg, and Joey and Pacey ended up together.
Jen died, but left her daughter for Jack and his boyfriend to take care of, and although bittersweet, things ended in a satisfying way. Does that mean people will forgive the show for losing that iconic theme song? Probably not, but you can't win them all.