Did Andie Really Get Booted From 'Dawson's Creek' Because Audiences Hated Her?
A looming question many 'Dawson's Creek' fans have about Andie McPhee is why her character left the show in the first place. Here's what we know.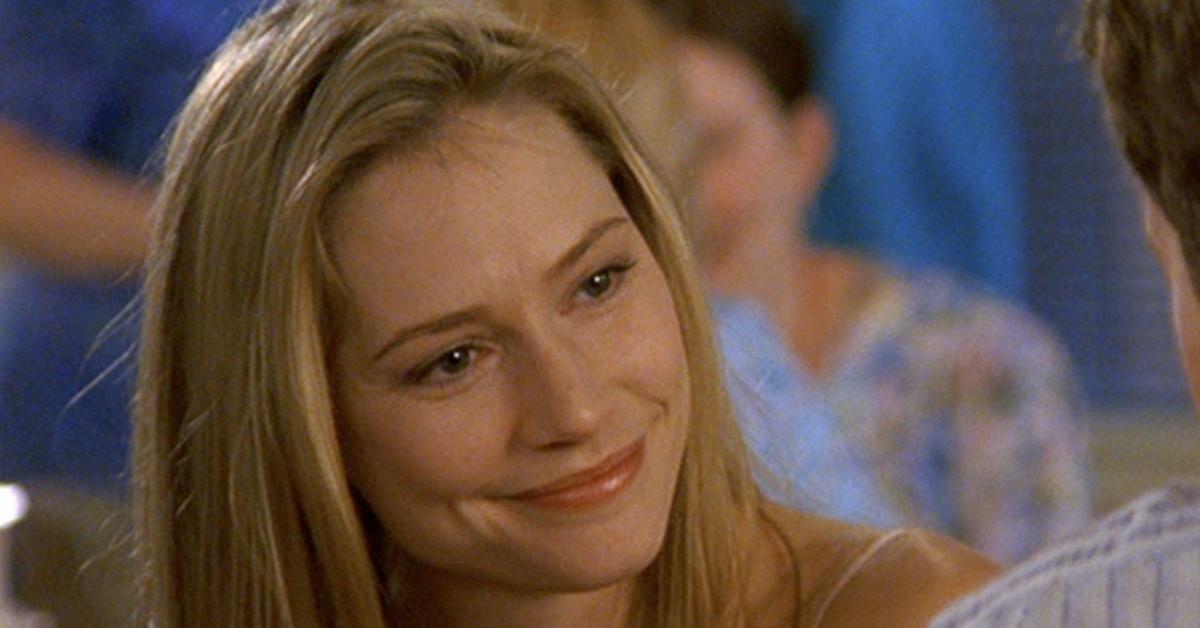 It's always strange whenever a recurring character makes their exit from a show after being featured on it for several seasons and leaves longtime viewers with questions. Just ask Charmed and Beverly Hills 90210 fans about Shannon Doherty's departures from both shows. Of course, people want to know about all of the behind-the-scenes gossip that led to an actor getting the axe, and Dawson's Creek fans are curious: Why did Andie leave the show?
Article continues below advertisement
Seriously, why did Andie leave 'Dawson's Creek'?
Kevin Williamson who co-produced and co-wrote the popular WB series has stated that Andie's departure from the series left a bad taste in his mouth. "I wasn't thrilled with the way Andie left the show because I really loved that character when she first came on. And by the time she left, everyone hated her. I didn't think the audience needed to turn against her the way they did. That's why I wanted to bring her back for the series finale," he told Hollywood Reporter.
Kevin said that he wasn't in charge of writing particular storylines and that Andie was one of his favorite characters when he began writing the show. And while he said he didn't "want to dismiss anyone's work" he "wasn't a big fan of Eve in season three."
Article continues below advertisement
Williamson had come up with the idea for the show over several years and first formulated the pitch that would ultimately find life at the WB. He had been telling close friends in the industry about the idea for the show until he had a chance to pitch it to Columbia-TriStar. He made the move, drafted an outline and then Fox took a look at it, but because Party of Five's numbers were floundering, the network decided to pass.
Article continues below advertisement
Another teen drama wasn't what the doctor ordered, at least at Fox, and after he thought the project was ultimately dead, he got a call from TriStar who had pitched it to the WB. They were interested in meeting with Kevin and the rest was history.
Kevin said that he wanted to create the teen drama of the '90s, much like Beverly Hills 90210 was the hallmark TV show for young Americans in the era of hairspray and shoulder pads.
Article continues below advertisement
The reason why Andie ultimately was booted from the show could be attributed to her "problematic" character arc. Much has been said of Andie's decisions in the show, and how they would never play in the modern television landscape today: she sees a man who's way older than her, leaves high school early to go to Italy, doesn't accept Jack when he comes out of the closet, cheats on Pacey while she's in rehab, cheats on her PSATs, and lies about being assaulted.
There's a lot more to be said about her particular journey that probably rubbed fans the wrong way that ultimately contributed to her leaving the program a little less than halfway through its entire 128-episode run.
Article continues below advertisement
Article continues below advertisement
Who does Dawson end up with in 'Dawson's Creek'?
While he's romantically intertwined with both Jen and Joey in the show, he ultimately ends up pining for Katie Holmes' character in the series. But any DC die-hard fan will tell you that Joey ultimately ends up with Pacey in the show, leaving Dawson behind. So, sorry if this spoiled a show for you that ended back in 2003, but, yeah, Dawson doesn't end up with Joey.
Dawson's Creek is now streaming in its entirety on Netflix, so if you missed it the first time around or want to relive the WB network teen drama phenomenon, now's your chance.