Fans Are Beyond Ready for Season 2 of 'Outer Banks' on Netflix
Netflix smash hit 'Outer Banks' has been renewed for a Season 2, but fans are dying to know when the show will release and who's joining the cast.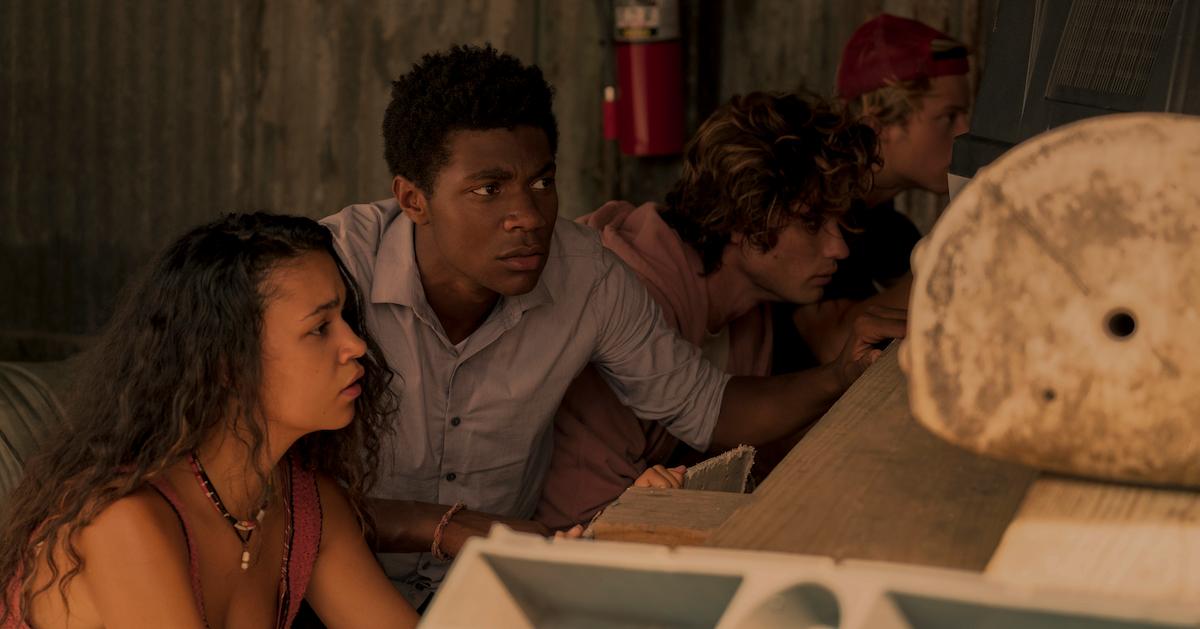 The latest teen drama obsession is Outer Banks, which showcases the differences and issues between the "Pogues" and "Kooks" groups who all reside in North Carolina. The first season, which dropped on Netflix on April 15, 2020, has drawn comparisons to Riverdale, The O.C., and Dawson's Creek, and many watched all 10 episodes shortly after they were released.
Article continues below advertisement
If you're one of the viewers who managed to make it through the entire season, then you know that it ended with a big cliffhanger. While we won't spoil the ending of Season 1 yet, needless to say, those who finished Outer Banks are clamoring for a second season.
Will Outer Banks on Netflix secure a Season 2? Read on to find out if the show has been renewed, and to learn more about the plot of the series.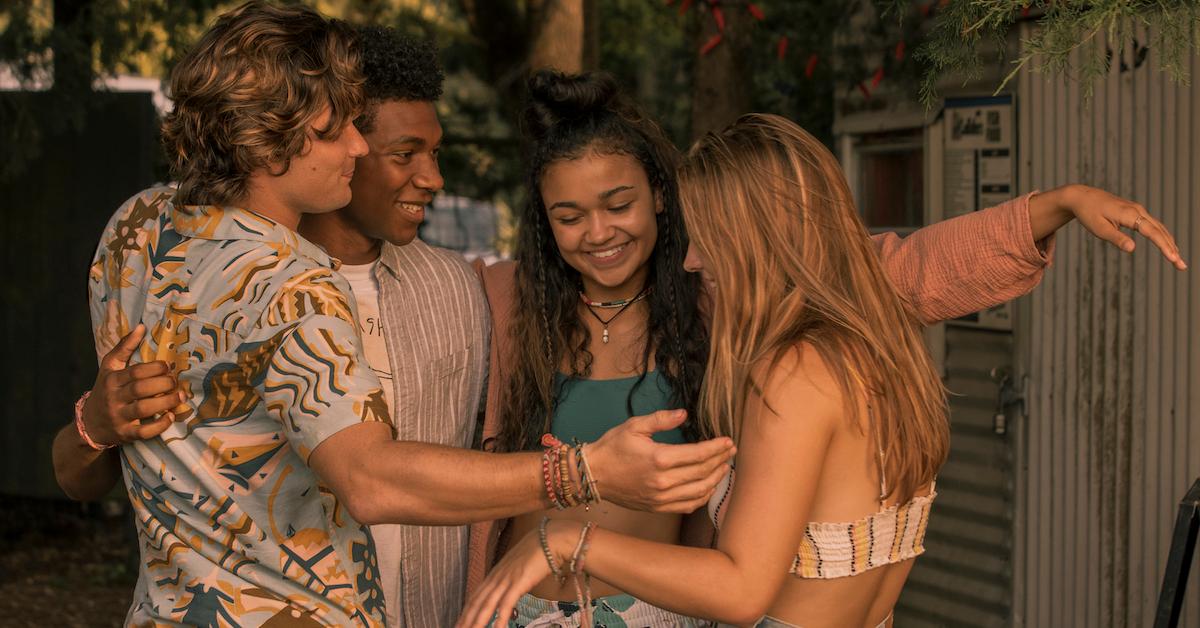 Article continues below advertisement
Will 'Outer Banks' on Netflix return for Season 2?
Those who watched Outer Banks were immediately invested in the story of John B (Chase Stokes) looking for his father, who had disappeared while looking for treasure from the Royal Merchant shipwreck. While many teen dramas simply focus on the interactions and feelings between the young adult characters, Outer Banks also had the element of mystery and an intense treasure hunt driving the plot.
Plus, like many of its teen drama predecessors, there were also love connections and the social differences between the "haves" (Kooks) and the "have nots" (Pogues) on Outer Banks.
Netflix confirmed via Instagram on July 24, 2020, that the show would be renewed for a Season 2. All main cast members are set to return for the second season, which filmed partially in the Bahamas.
Article continues below advertisement
Chase Stokes, Madelyne Cline, and Jonathan Daviss (John B, Sarah Cameron, and Pope respectively) posted to Instagram on April 5, 2021, to mark the bittersweet wrap of Season 2 filming. Chase's emotional post says, "This is more than just a TV show. This has become a big ole' family," and notes that everyone worked through a global pandemic to film the show.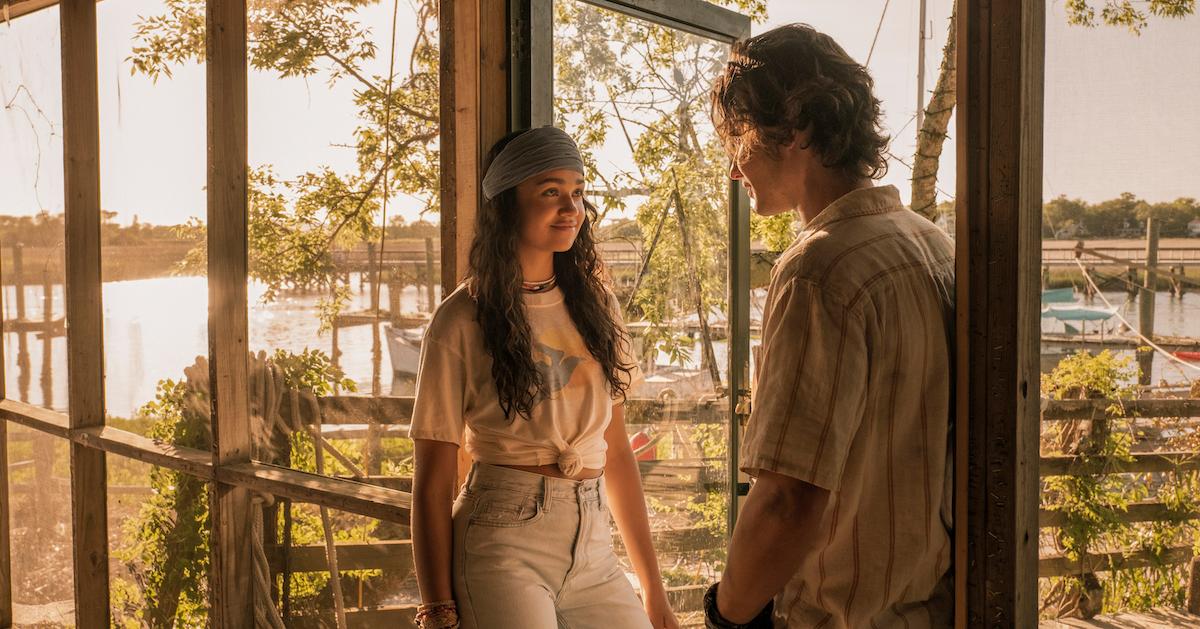 Article continues below advertisement
Currently, Netflix has not given any hint as to when the second season of the show will release, but it is a comfort to know that the show has officially wrapped. There were also several recently announced new cast members set to shake up Outer Banks, including Elizabeth Mitchell (Once Upon a Time, Lost) and Carlacia Grant (Greenleaf).
Reportedly, actor Johnny Alonso hinted that fans could see Season 2 in mid-summer or early fall of 2021. We'll have to wait and see!
How did Season 1 of 'Outer Banks' end? SPOILERS.
While the compelling characters may have originally drawn you in to Outer Banks, you're likely dying for the second season if you've seen how the first one came to an end. In the tenth episode aka "The Phantom," it was revealed that John B's dad had been killed as a result of his search for the treasure from the Royal Merchant shipwreck.
After Sheriff Peterkin (Adina Porter) gets murdered, her death is pinned on John B, and he spends much of the end of the finale trying to outrun the police.
Article continues below advertisement
John B and one of his love interests, Sarah (Madelyn Cline), who is a Kook, escape on a boat together as they're hiding from the police. It's also important to mention that Sarah's brother, Rafe (Drew Starkey) is actually the one who shot and killed the sheriff.
When a storm comes in, it appears as if their boat has capsized, but it's later revealed that the two have been rescued by a passing ship that is bound to the Bahamas.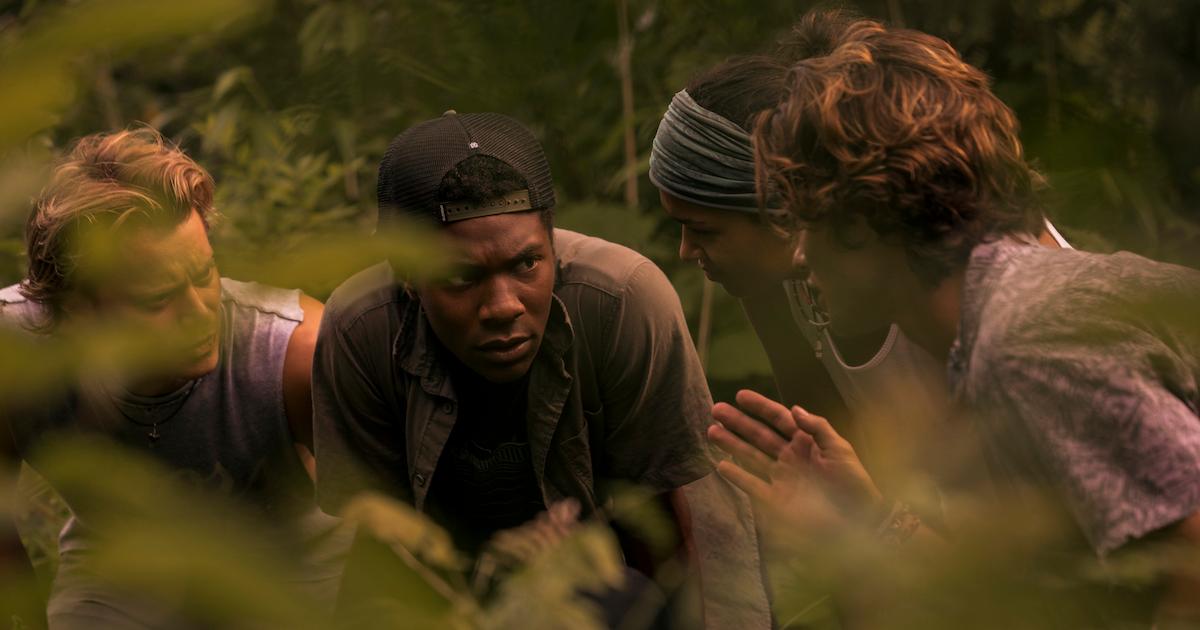 It's a relief that Sarah and John have survived, but their friends are none the wiser. During the second season, it's likely that there will be some drama surrounding the assumed deaths of John B and Sarah until they return from the Bahamas. Maybe the friends will unite to rescue John B and Sarah?
Season 1 of Outer Banks is available to stream on Netflix now.