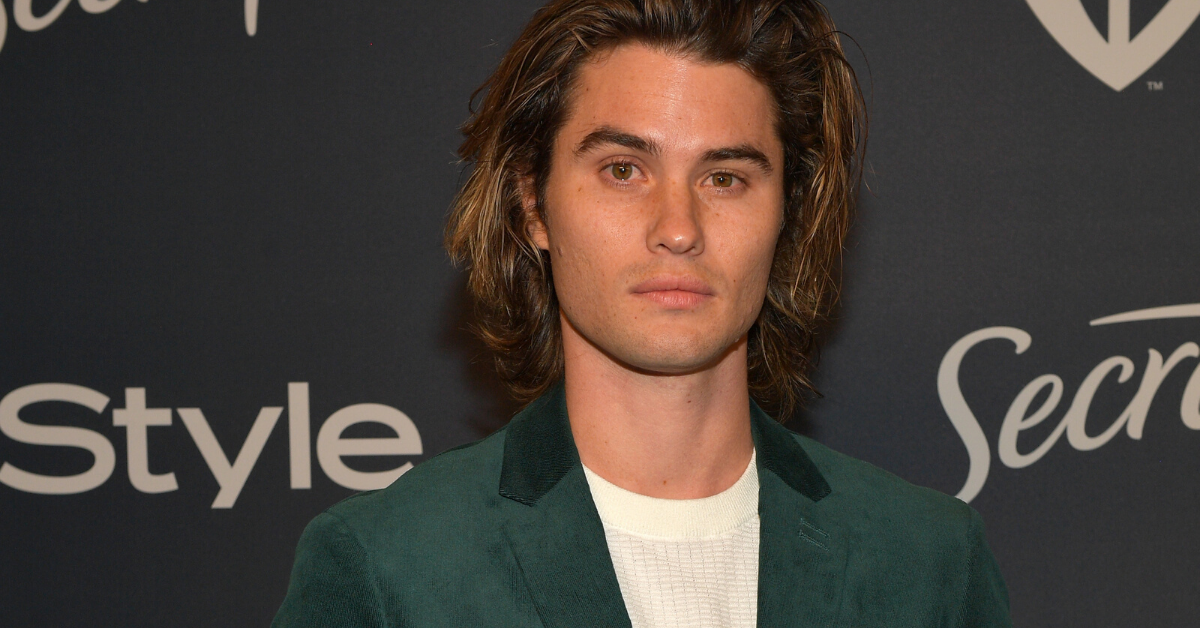 Meet Newcomer Chase Stokes, the Fearless Leader From Netflix's 'Outer Banks'
Chase Stokes is about to star in the brand new Netflix teen drama Outer Banks, with Season 1 available for streaming on April 15. So why do we know so little about him?
But now he's taking center stage in Outer Banks, which is about three best friends hunting for treasure that's linked to Chase's character's disappearance. (Anyone else getting modern-day Goonies vibes?)
Article continues below advertisement
Here's the 411 on Chase Stokes.
He's relatively new to the scene, with minor roles to date, according to IMDB. Chase appeared in One of Us Is Lying and in an episode of Season 1 of Stranger Things in 2016.
Chase has a modest — but growing — social fanbase and we love him already, because his Instagram bio lists the verified account as a "Love is blind fan account."
Article continues below advertisement
The up-and-coming actor has shared that he "was on his last dime when he had to call his mom and ask her for money to go and read for the leading role in Netflix." And clearly, it paid off. Soon after, he made his way down to North Carolina, where the series was filmed from May to October 2019.
Believe it or not, this is his first major role.
He plays the leader of the 'Outer Banks' gang. Chase's character is John Booker Routledge (or John B., as he's better known). He's the incredibly charming, natural leader of the pack. And Chase seems perfect for the part, sporting a natural free spirit-type motif in real life.
His role is described as, "the charismatic leader of the Pogue crew." In a nutshell, John B.'s father went missing trying to salvage a sunken ship, and he's looking into his disappearance.
Article continues below advertisement
He convinces his friends to join him on the search for his missing dad and whatever he wanted with the sunken ship, leading to one giant adventure.
And impressively, Chase says almost all of the water scenes (of which there are a ton) were filmed without stunt doubles. He grew up on and around the water in Florida, which came in handy for his role as John B.
Article continues below advertisement
His bond with his 'Outer Bank' castmates is legit.
Chase recently took to YouTube, sitting down with Build to talk candidly about his role in the series.
In his April 7 interview, he says, "We all moved into the same apartment complex, so we were all four doors down from each other. Rudy [Pankow] and I really wanted to make sure that this friendship was incredibly authentic."
"So Rudy and I actually lived together the whole time, which was a riot in itself. It was the central hub of every weekend shenanigan."
But it's not just Rudy he's now lifelong friends with; it's the whole gang. And it happened in the best way possible.
"We were just forced into this crazy world where we were just having so much fun. It was kind of like a YMCA summer camp where you're getting paid, and Netflix is sponsoring it."
We can't wait to see where Chase's talent takes him next.