'Outer Banks' Star Chase Stokes Talks Date Nights With Girlfriend Madelyn Cline and More (EXCLUSIVE)
'Outer Banks' star Chase Stokes exclusively opened up to 'Distractify' about date nights with girlfriend Madelyn Cline, Season 2, and more.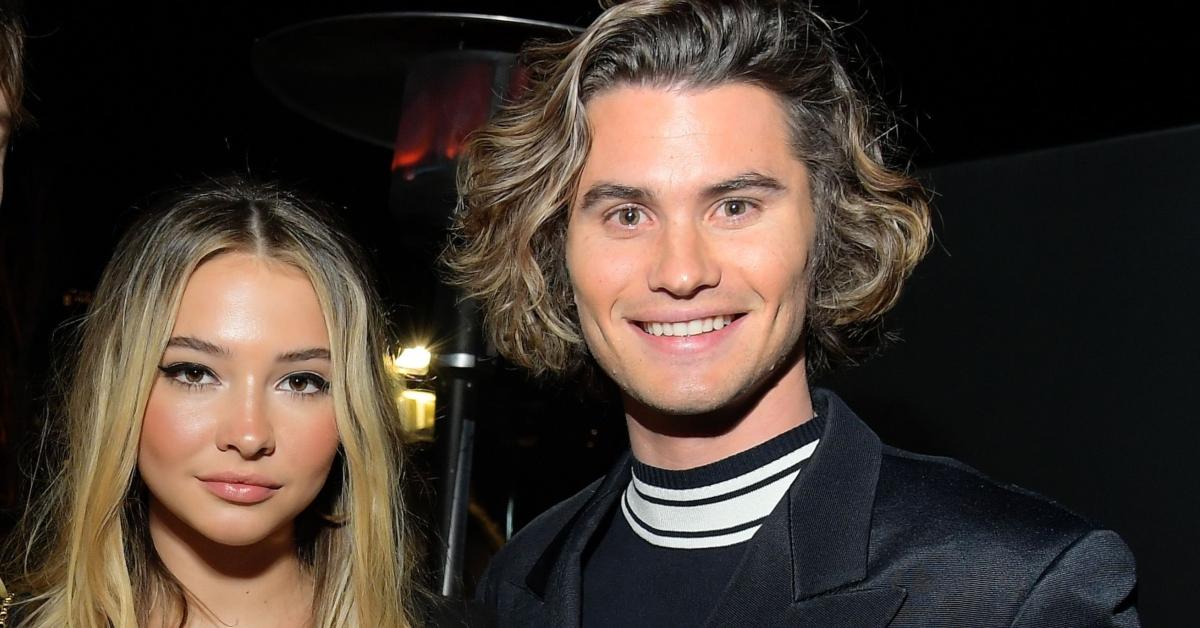 Let's face it: Finding that special someone to share your life with is hard enough. But, can differing diets be a deal-breaker?
Outer Banks star Chase Stokes, who partnered with Sweet Earth Foods, opened up exclusively to Distractify about making date nights with co-star and girlfriend Madelyn Cline work even though they have different diets.
"I sort of like to try everything under the sun," Chase, who identifies as a "flexitarian," exclusively told Distractify.
Article continues below advertisement
"Being in a relationship with somebody who practices a vegan diet was something I wanted to adopt because I noticed how much better it affected her body ... I don't necessarily see it as a hard transition ... It was just something I wanted to try for a while anyway. Maddie was sort of the tip of the iceberg that made me want to do it," he said.
Keep reading to find out more details about Chase and Maddie's date nights, Valentine's Day plans, and Outer Banks Season 2.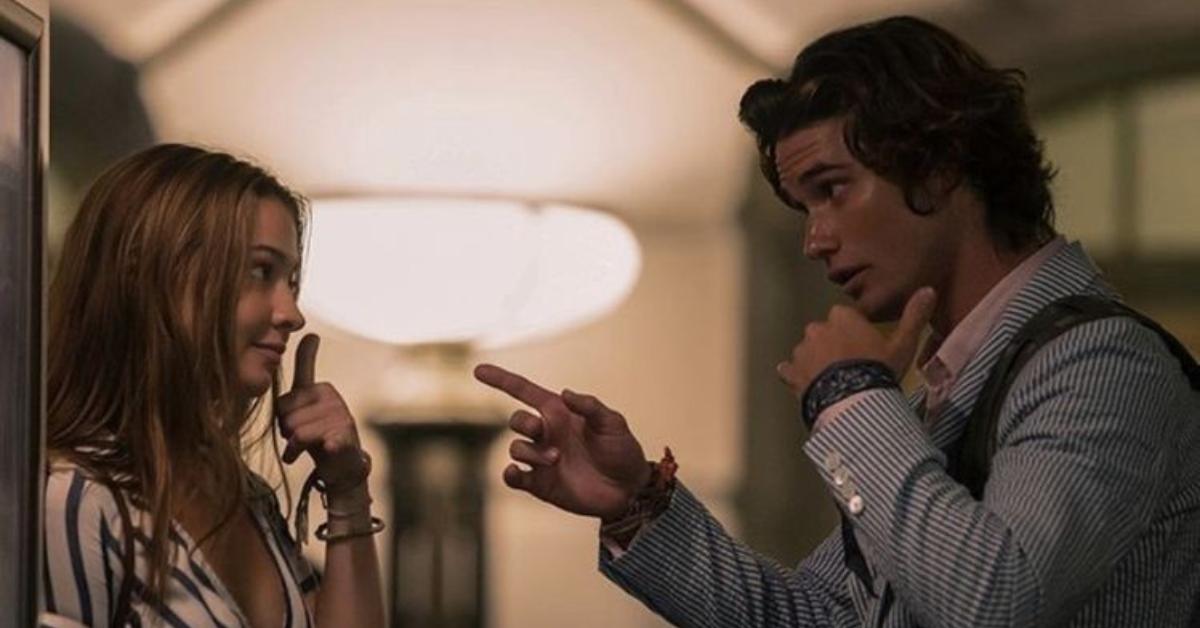 Article continues below advertisement
'Outer Banks' star Chase Stokes reveals what his girlfriend Maddie "reintroduced" to him.
According to Chase, the secret to making their relationship work is communication, even when it comes to food. "I never force her to be the person who is constantly picking the foods or the one constantly picking restaurants. It's just a consistent communicative experience," the actor told us. The two also enjoy date nights of simply finding recipes online that suit both their needs.
Though, one thing Chase had a "love-hate relationship" with is tofu. He said, "Maddie kind of reintroduced me to that and now I'm a fan of it."
Article continues below advertisement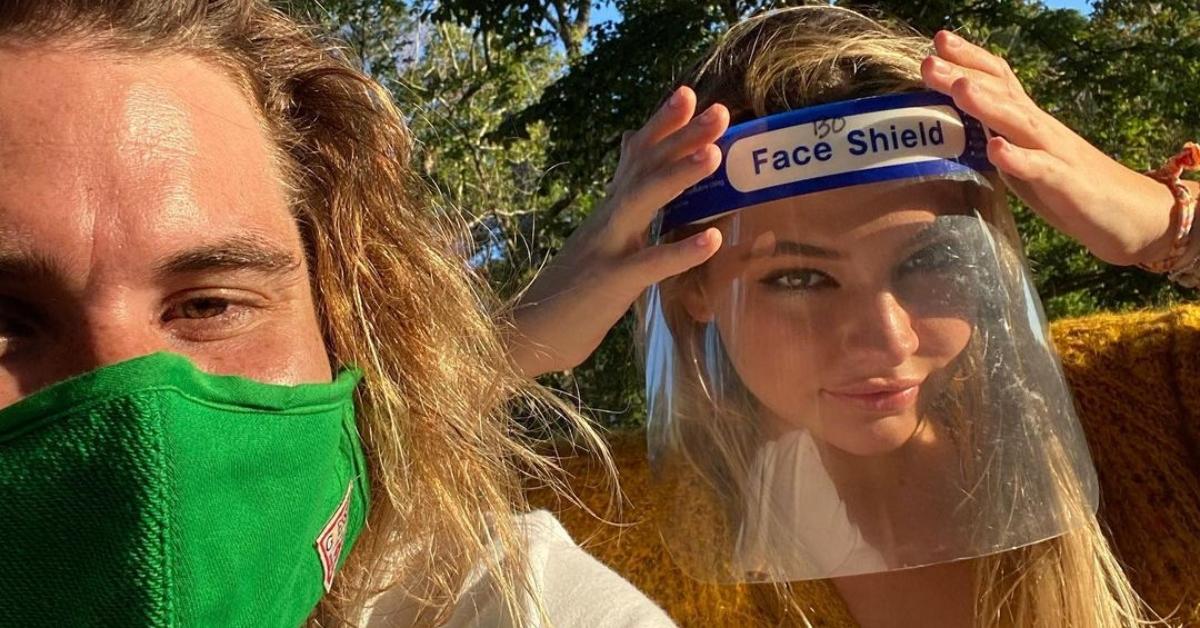 Chase Stokes talks Valentine's Day plans with girlfriend Madelyn Cline.
After going public with their real-life romance in June 2020, fans certainly can't get enough of the Netflix couple. While the couple is not shy about posting PDA-filled pictures on Instagram, Chase explained that some things they like to keep "private."
Article continues below advertisement
"I think it's important to show your partner on a special holiday like [Valentine's Day] that you love them and you care about them," he told Distractify when asked about his plans. "I think for me being a little bit in the public eye, I really appreciate the privacy of these moments so, for Valentine's Day, it'll be a secret."
Article continues below advertisement
He added, "Something that'll be shared between Maddie and I. But I think we're still going to be here in Charleston and finding a COVID-safe way to sort of make it special and memorable."
Chase Stokes teases 'Outer Banks' Season 2: "This story is just insane."
The Season 1 finale ended in a major cliffhanger, which left fans wondering: What's next for John B., Sarah, and the rest of the Pogues?
"I have to be as tight-lipped as possible because this story is just insane and everything that you could've asked for in a second season," he teased. As for Sarah and John B.'s ongoing romance, Chase told Distractify, "You're going to deal with the ups and downs in the relationship as we saw with them in the first season. With the second season, it is just really everything that you would want to see and then some."
Article continues below advertisement
As fans of the series know, John B. was in the water... a lot. So, did Chase have to learn any new skills for the upcoming season?
"There are a couple new things that I can't really mention that I did have to spend a little extra time, and finding the time to do it during COVID, and all that fun stuff. I am definitely constantly trying to update my training. ...So keeping on with a lot of the same but just bigger, I guess."
Chase will be hosting a live virtual Q&A with certified dating expert Damona Hoffman on Wednesday, Feb. 10. Fans can enter to join the Veggie Lovers Dating Event at imaveggielover.com.