'Outer Banks' Didn't Film in North Carolina Due to the State's Controversial Bathroom Bill
'Outer Banks' is Netflix's newest young adult coming-of-age series, but is it a true story? Plus, was the series filmed at the Outer Banks? Details!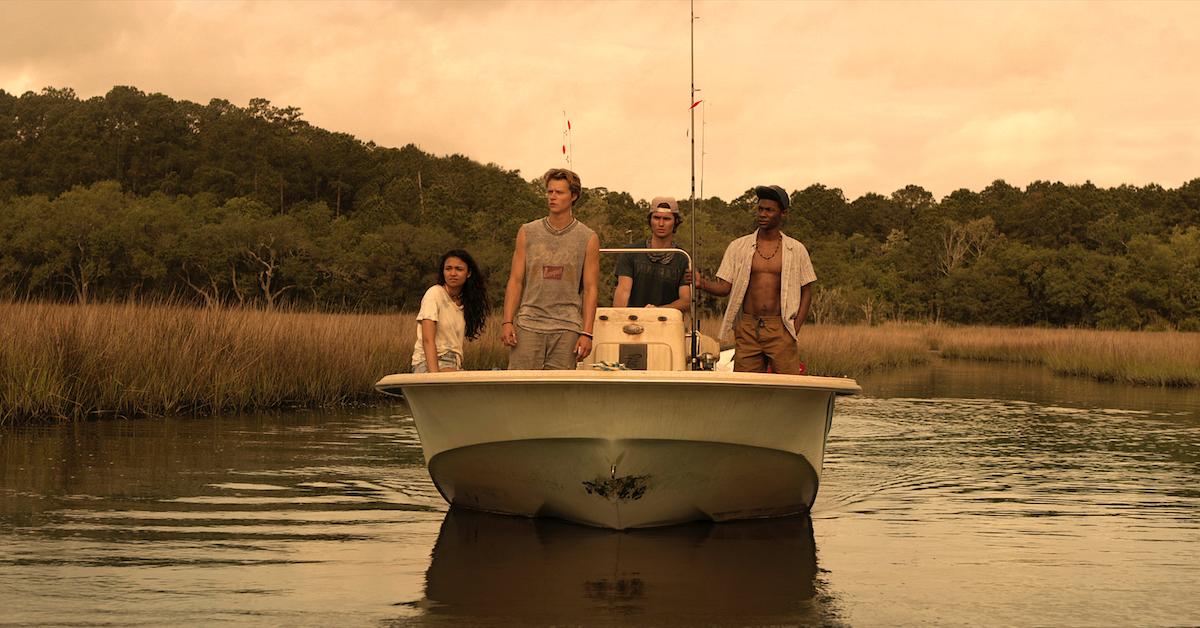 If you're looking for something new to watch on Netflix, Outer Banks might just be the show to get your mind off of anything in the real world. "It's definitely an escapist show," actress Madelyn Cline, who plays Sarah Cameron in the series, tells WWD.
Article continues below advertisement
"It depicts what everyone would love to be doing right now," she continued, "which is be on the water, be on a boat, not having to stay inside. Live Pogue style, you know?"
"Pogue" is what the group of Outer Banks protagonists have named themselves. Over the course of the series, these friends investigate a mystery around ringleader John B.'s missing father — and the breadcrumbs lead them to a shipwreck, then a treasure worth millions of dollars.
Keep reading to learn more about where Outer Banks was filmed, and whether it's inspired by real historical events.
Article continues below advertisement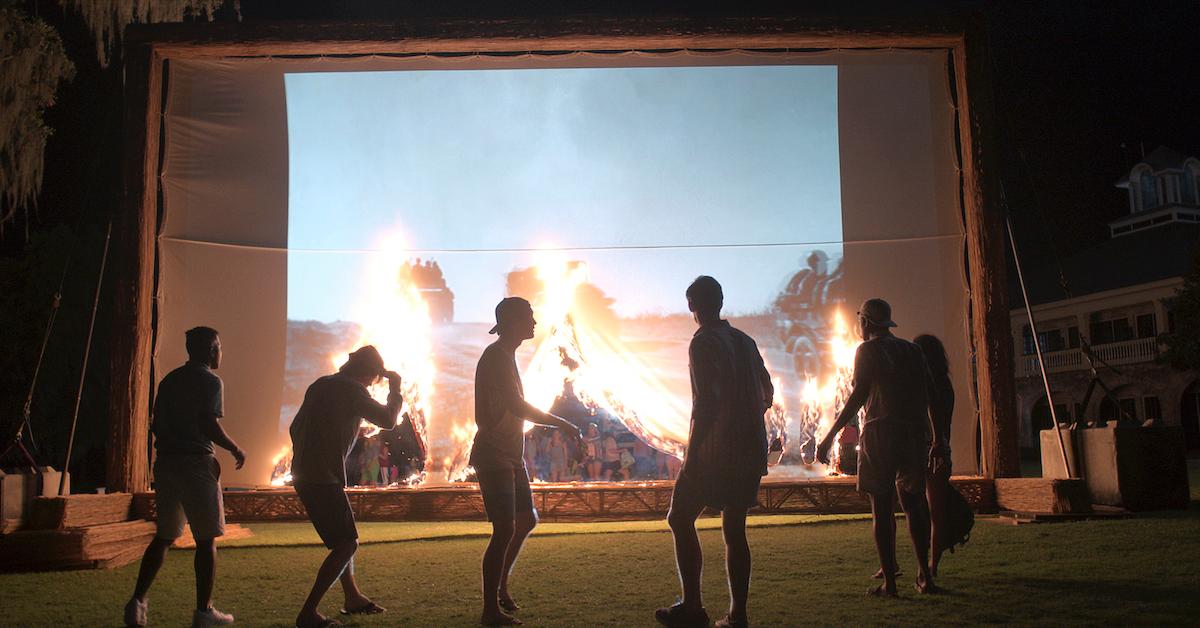 Is 'Outer Banks' a true story?
Outer Banks is not a true story in the non-fiction sense, as it's the brainchild of creators Shannon Burke, and Josh and Jonas Pate, who were inspired by growing up in the Outer Banks of North Carolina, as well as the classics The Goonies, The Outsiders, and Robert Louis Stevenson's age-old Treasure Island.
Article continues below advertisement
"It's just a weird teenage fantasy, I guess, to be let in on a mystery that you can go on with your friends," the brothers said to The Cinemaholic. "It's a time-honored genre that goes back to Robert Louis Stevenson."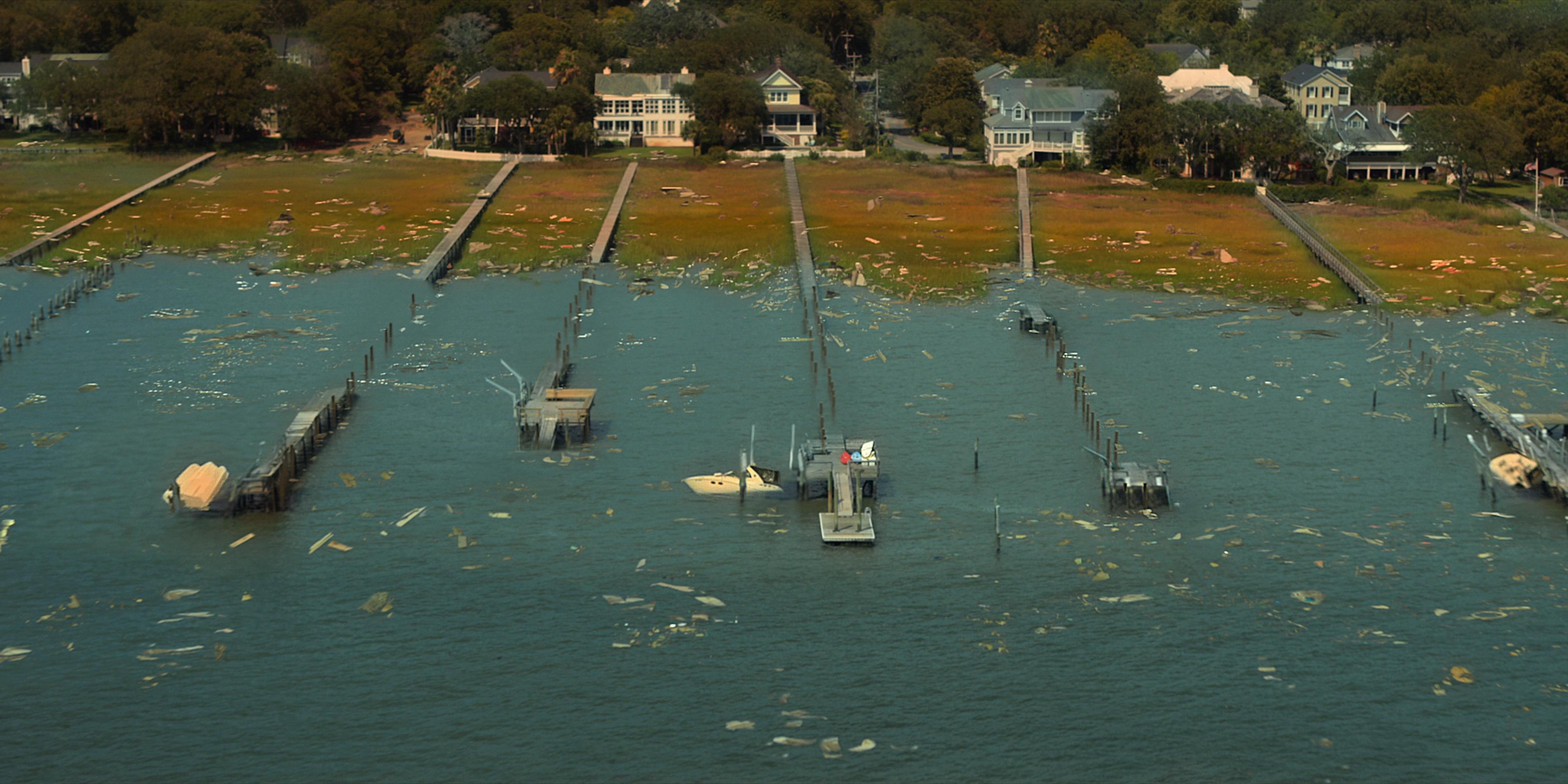 Article continues below advertisement
Growing up in the Outer Banks allowed the creators the familiarity to take creative liberties with the plot, and to feel as though they were somehow living through the characters they'd invented.
That said, there is an interesting historical tidbit, which is that while the Outer Banks ship they're after is called The Royal Merchant and sank in 1829, there was once, in fact, a real ship called The Merchant Royal, which sank in 1641 near Cornwall, U.K.
It sank carrying 10,000 pounds of gold and 400 pounds of silver, and if it was found today, its treasures would amount to roughly $1.3 billion.
Article continues below advertisement
Where was 'Outer Banks' filmed?
The Outer Banks refer to the barrier islands off the coast of North Carolina, which are known for their beaches and shipwreck diving sites. The brothers, who are N.C. natives, based the story on this place and wanted to film around Wilmington.
Article continues below advertisement
However, Netflix was not on board with North Carolina's HB-142, commonly known as the "bathroom bill," and decided not to film in that state. Instead, they found a site with beaches and lighthouses in Charleston, S.C., and it stands in for the Outer Banks quite convincingly.
Other sites that S.C. natives might recognize from Outer Banks are The Ben Silver collection on King Street and the Gaillard Center, Lowcountry's Shem Creek and McClellanville, and Mount Pleasant's The Old Village, which serves as a key location.
Article continues below advertisement
When John B. finds the message from his father on the compass, he is directed to "Redfield," and the real-life filming of these scenes took place in the Morris Island Lighthouse. James Island, John's Island, Kiawah Island, and Charleston Harbor also appear in multiple episodes.
Watch the entire YA series on Netflix and get lost at sea with the Pogues.