Rapper DMX Died at Age 50 Following Overdose
What happened to DMX? The "Party Up" rapper was hospitalized following an overdose and a heart attack. He died on April 9.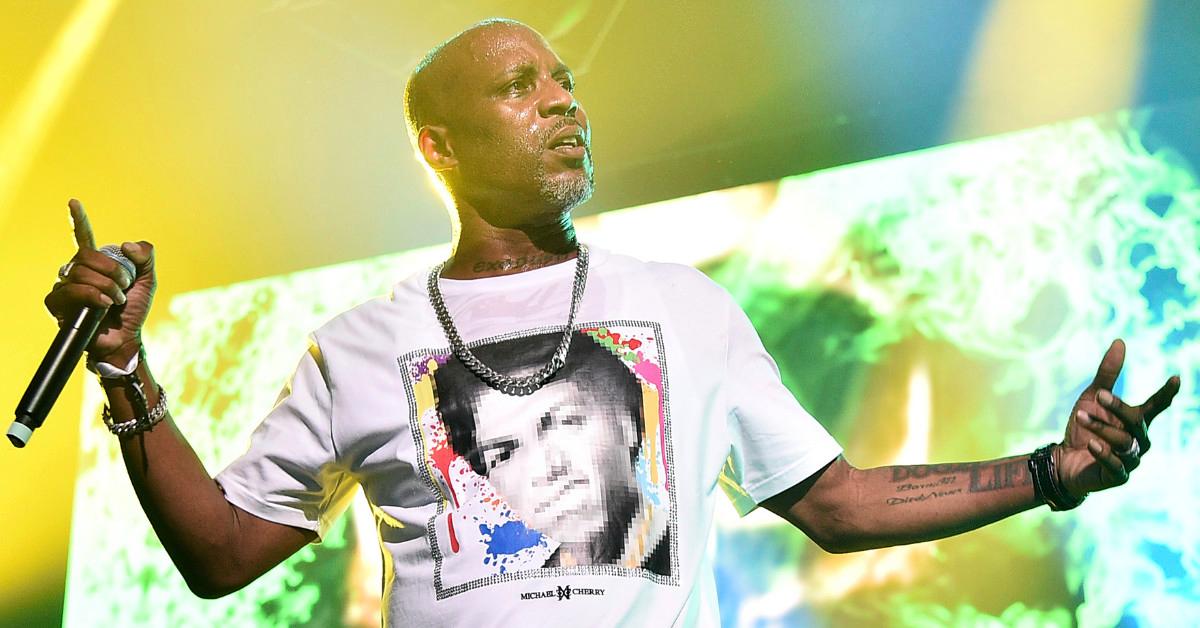 Rapper Earl Simmons (known to his fans as DMX), passed away on April 9, 2021, at the age of 50. Fans who heard what happened to DMX have been flooding social media with messages of concern for the rapper after learning he had suffered a drug overdose on the night of Friday, April 2, 2021. DMX was hospitalized and in grave condition for several days prior to his death.
Article continues below advertisement
What happened to DMX?
Sources told TMZ that DMX had a heart attack after suffering an overdose at home at 11 p.m. He was rushed to a hospital in White Plains, N.Y., where he remains in the critical care unit, TMZ adds. One source said the rapper was in a "vegetative state."
Following a week in the hospital, DMX's family put out a statement saying he had died.
"We are deeply saddened to announce today that our loved one, DMX... passed away at 50-years-old at White Plains Hospital with his family by his side after being placed on life support for the past few days," the statement read. "Earl was a warrior who fought till the very end. He loved his family with all of his heart and we cherish the times we spent with him."
Article continues below advertisement
"Earl's music inspired countless fans across the world and his iconic legacy will live on forever. We appreciate all of the love and support during this incredibly difficult time. Please respect our privacy as we grieve the loss of our brother, father, uncle and the man the world knew as DMX. We will share information about his memorial service once details are finalized."
Celebrities are sending their prayers DMX's way.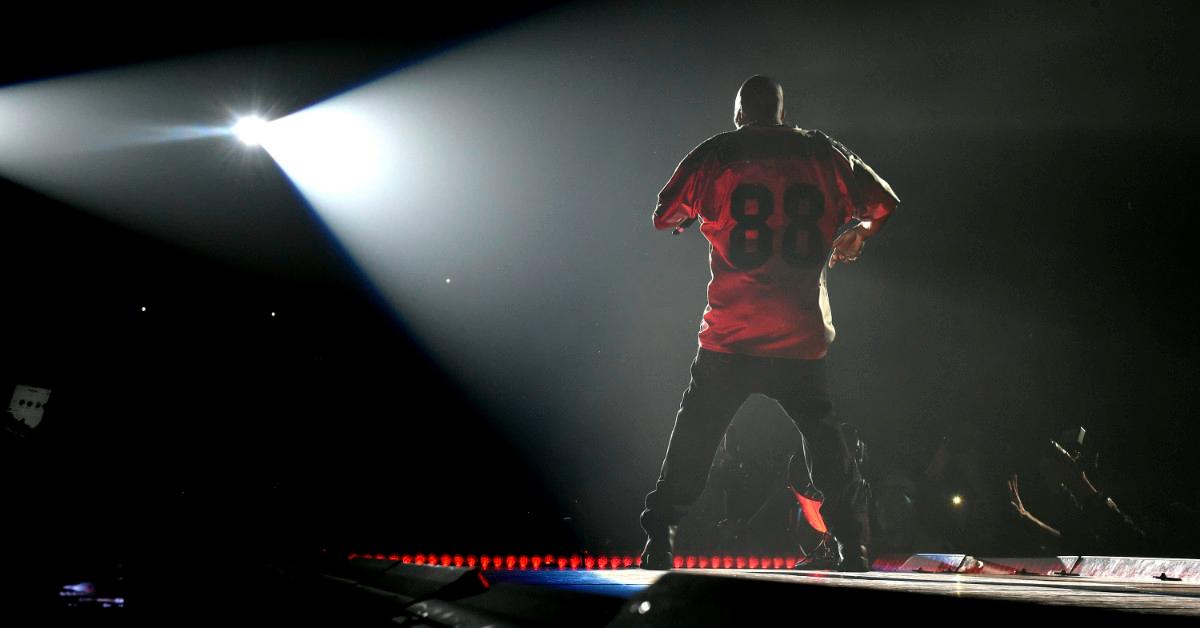 On Twitter, fellow celebrities were some of the fans tweeting about the DMX news and sending prayers to the recording artist.
Actress Gabrielle Union, one of DMX's Cradle 2 the Grave co-stars, tweeted, "Please pray, send healing energy, whatever positive vibes you can for #DMX."
Missy Elliott, who rapped alongside DMX in the remix to Busta Rhymes' "Touch It," wrote, "Prayers for DMX and his family."
Article continues below advertisement
Ja Rule, who joined DMX in the hip-hop supergroup Murder Inc., posted two dozen praying-hands emoji and wrote, "Prayers up for my brother DMX."
New England Patriots player Julian Edelman tweeted, "This one hurts. Prayers that he pulls through."
And Andrew Barber, the creator of the music blog Fake Shore Drive, tweeted, "DMX's story is so heartbreaking. He was truly one of the most captivating artists of my lifetime. It's hard to explain just how massive he was in the late 90s/early 00s. He touched people in a way I can't explain. Prayers up for the legend."
Article continues below advertisement
DMX was a Grammy-nominated artist with five No. 1 albums.
The New York-raised rapper had seen five of his albums top the Billboard 200: 1998's "It's Dark and Hell Is Hot," 1999's "Flesh of My Flesh Blood of My Blood," 2000's "…And Then There Was X," 2001's "The Great Depression," and 2003's "Grand Champ."
He also earned three Grammy nominations: a 2000 Best Rap Solo Performance nomination for "Party Up," a 2000 Best Rap Album nod for "…And Then There Was X," and a 2001 Best Rap Solo Performance nomination for "Who We Be."
Article continues below advertisement
DMX was an actor, as well, having starred opposite Jet Li in the 2000 action pic Romeo Must Die and again in the 2003 crime drama Cradle 2 the Grave, and opposite Steven Sagal in the 2001 thriller Exit Wounds.
He returned to the stage in 2019 and spoke of resilience.
As TMZ noted, DMX returned to the stage in 2019 after completing a tax evasion-related prison sentence and checking himself into rehab. The site reported at the time that the rapper performed his biggest hits in a concert at Hakkasan Las Vegas Nightclub in Las Vegas, Nev.
"When you fall down, get back up," he told the audience during the concert. "Everyone here has been through some s--t, and you never know what God is willing to do for you until you need him to do something for you."