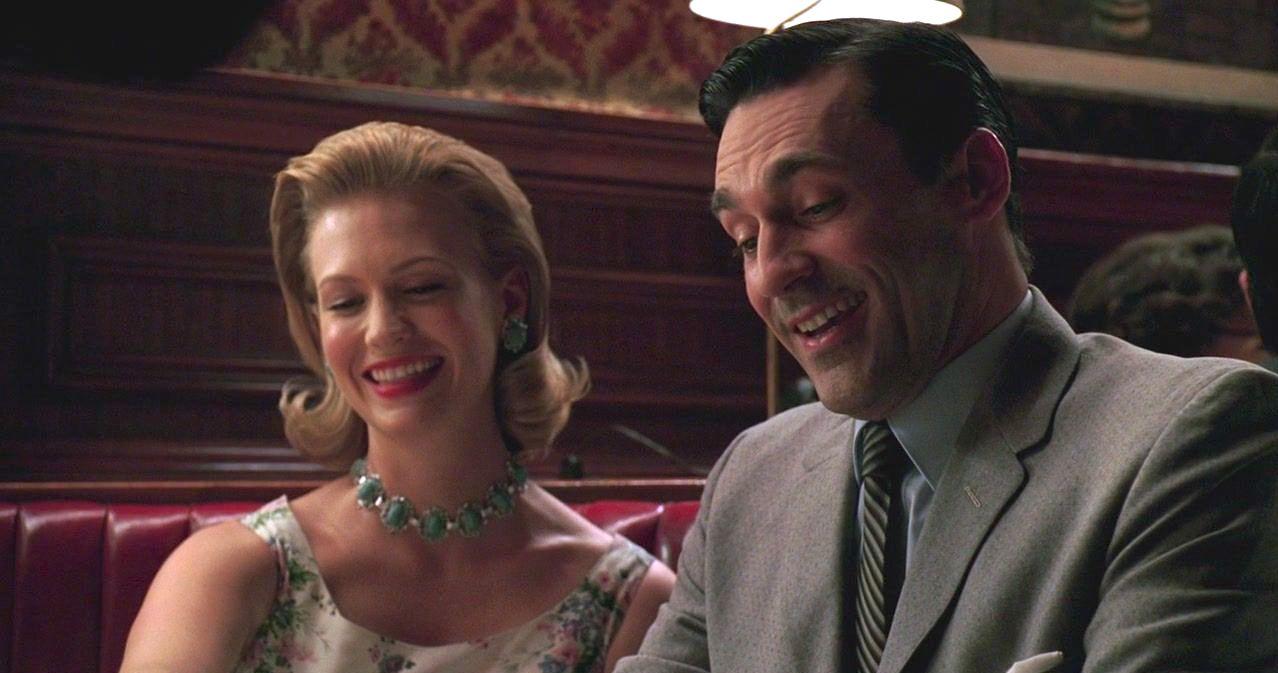 Don Draper's Wife Receives a Devastating Diagnosis in 'Mad Men' (SPOILERS)
Spoiler alert: This article contains major spoilers for Mad Men.
It's been seven years since the series finale of Mad Men, and we miss that show with every fiber of our being — so much so that we've recently started rewatching the acclaimed period drama. After we stopped rewinding to watch the opening sequence again and again, we became fully (re)invested in Don and Betty Draper's tumultuous marriage again.
Article continues below advertisement
After their long-awaited divorce arrives in the Season 3 finale, Betty's presence noticeably diminishes in the forthcoming installments. However, by the seventh and final season, she's back in the spotlight after receiving grave news.
With that said, what happened to Don's wife in Mad Men? Keep reading to find out.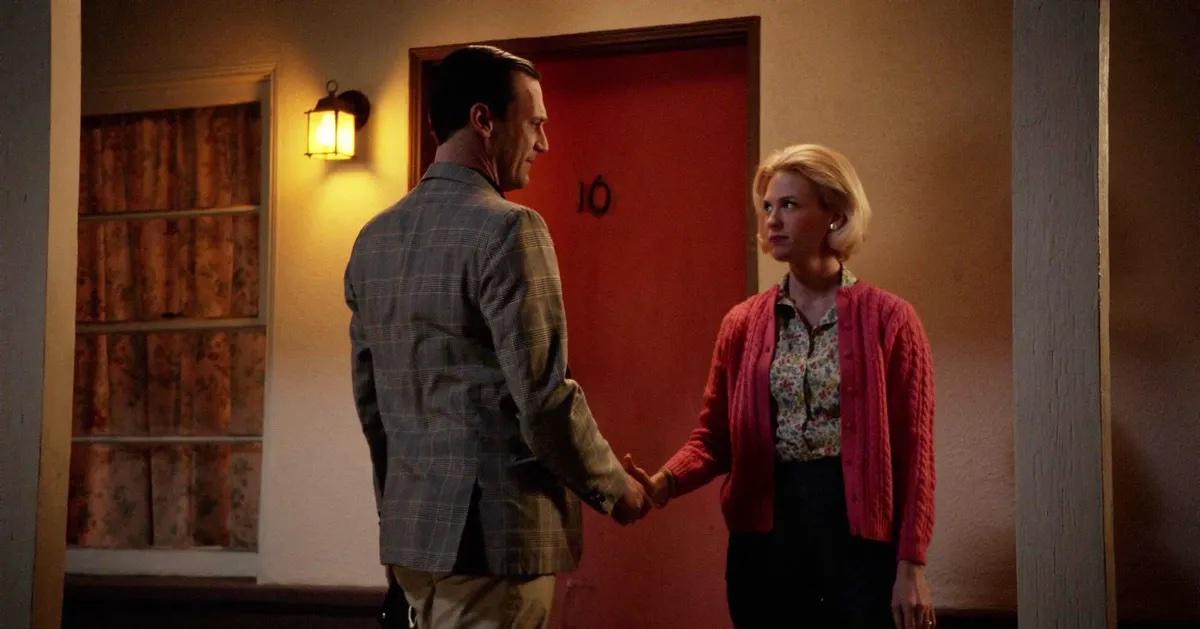 Article continues below advertisement
What happened to Don Draper's wife, Betty, in 'Mad Men'?
If you recall, Betty (played by January Jones) has a health scare in Season 5. After she goes to her doctor for a prescription, he finds a lump in her throat that could be cancerous. Thankfully, it turns out to be benign, and Betty returns to her unhealthy obsession with her physicality.
By the sixth season, Betty seems to be doing just fine. However, when the penultimate episode of Season 7 comes around, she feels sick and collapses. While at the hospital, Betty learns that not only does she have a fractured rib, but X-rays also reveal she has advanced lung cancer that has begun rapidly spreading throughout her body.
Article continues below advertisement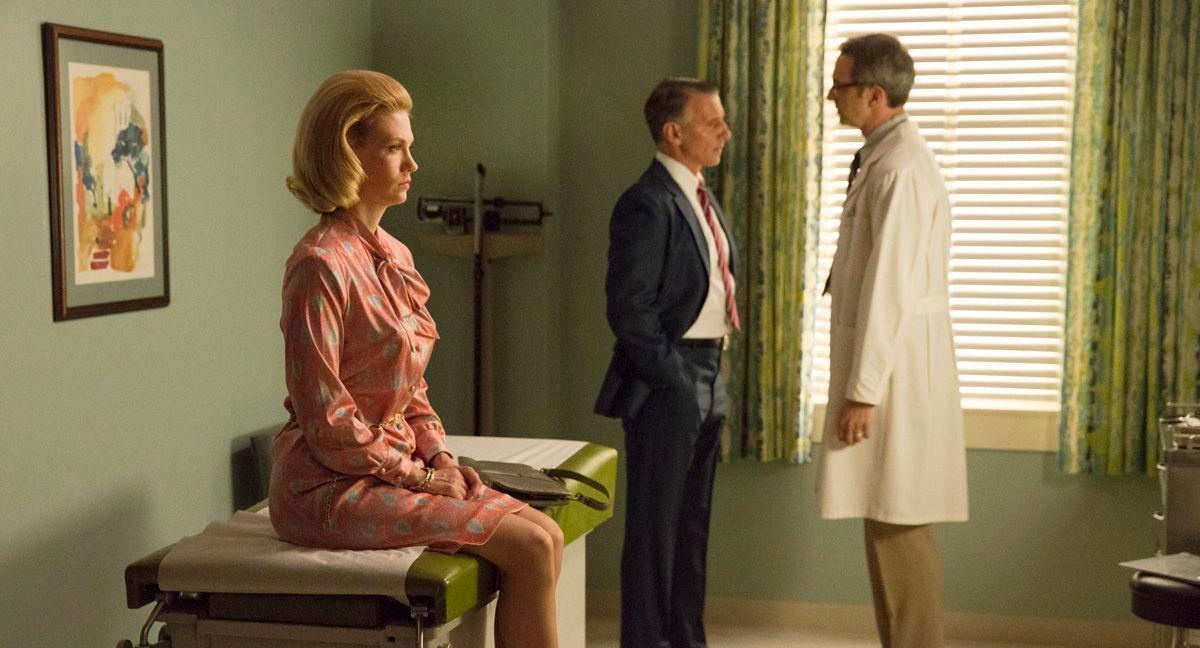 The doctor tells Betty she may live up to a year, but only if she does chemotherapy. Betty's second husband, Henry (played by Christopher Stanley), shockingly reveals Betty's condition to her daughter, Sally (Kiernan Shipka), in hopes that she can convince her mother to undergo treatment. In the end, Betty stands firm and refuses.
"I've learned to believe people when they say it's over," Betty impassively tells the pair.
Article continues below advertisement
Betty soon writes a letter to Sally, informing her daughter of how she wants to be dressed and made up for her funeral. And, for what feels like the first time, Betty shows kindness toward Sally, ending the letter by saying, "I always worried about you because you marched to the beat of your own drum, but now I know that's good. I know your life will be an adventure. I love you, Mom."
In the series finale, titled "Person to Person," Don learns that Betty has lung cancer. He immediately calls his ex-wife and says their kids will move in with him so she can live her final days stress-free. Ultimately, Betty rejects his proposal, stating that having the children live with her brother and sister-in-law is in their "best interest."
Article continues below advertisement
Don tells her that she doesn't have the right to decide, to which Betty claps and says, "What am I supposed to do? This way, you see them exactly as much as you do now — on weekends and, oh wait, Don, when was the last time you saw them?"
"I appreciate your intentions, I really do, but I'm not going to waste the rest of my time arguing about this. I want to keep things as normal as possible, and you not being here is a part of that," she adds.
Eventually, the two hang up and, in the end, Betty is seen smoking a cigarette at the kitchen table.