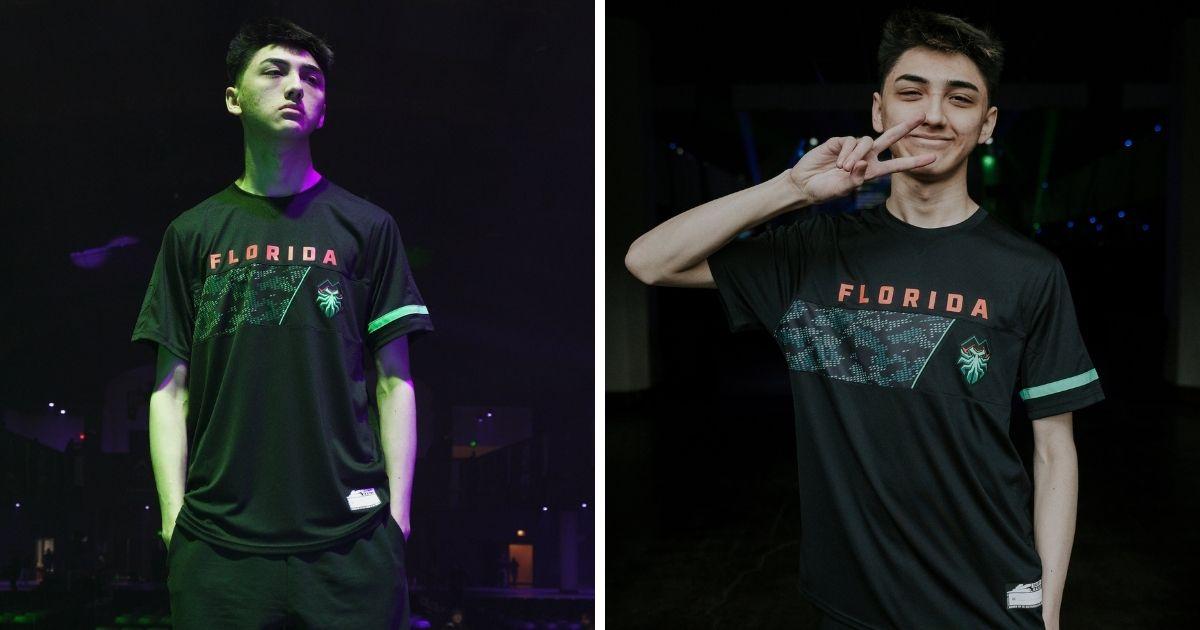 Professional 'Call of Duty' Player Fero Has Died at 21 Years Old
Professional Call of Duty player Maurice "Fero" Henriquez, who played for the Florida Mutineers in the Call of Duty League (CDL), has died. He was only 21 years old, and the news of his death rocked the gaming world with fans wanting to know what happened to Fero, given he was so young. Here's what we know.
Article continues below advertisement
What happened to Fero?
On Nov. 10, 2020, news broke that the 21-year-old Florida Mutineers player had passed away. Given he was so young at the time of his death, rumors started circulating on what exactly happened. Pretty early after it was confirmed he had passed away, initial reports speculated that he had died by suicide after suffering from depression.
Fero's death was announced by his family through Fero's official Twitter account. The statement confirmed that he did not die by suicide, despite reports to the contrary, and assured his fans that he was not suffering from depression.
Article continues below advertisement
"We would like to state that he did not take his own life, and he was not battling depression," the tweet read. "We appreciate everyone's love and support. We would also appreciate privacy at this time."
Article continues below advertisement
Fans flocked to the message to try and make sense of the situation. "I understand you guys are all in shock but go through F3ro's tweets, he was open with him battling depression," one person tweeted. "My condolences and prayers go out to you guys and may he rest in peace."
Another person tweeted a photo of an alleged private message conversation between Fero and a fan where they were talking about feeling "sadness" and "anxiety." Others speculated that he had passed away due to an overdose.
Article continues below advertisement
An hour after the family's statement saying Fero did not die as a result of suicide, Fero's CDL team, the Florida Mutineers, later issued a statement of their own with more information on the 21-year-old gamer's cause of death.
Article continues below advertisement
"The Mutineers family sadly confirms today the sudden passing of Maurice 'Fero' Henriquez from multiple heart attacks," the organisation said. "At his family's request we report that his tragic death was not ruled a suicide. This is an unfathomable loss for his family, friends and our Florida Mutineers Team. He will be greatly missed everyday." It isn't known exactly when Fero passed away or if there were any known health issues before his passing.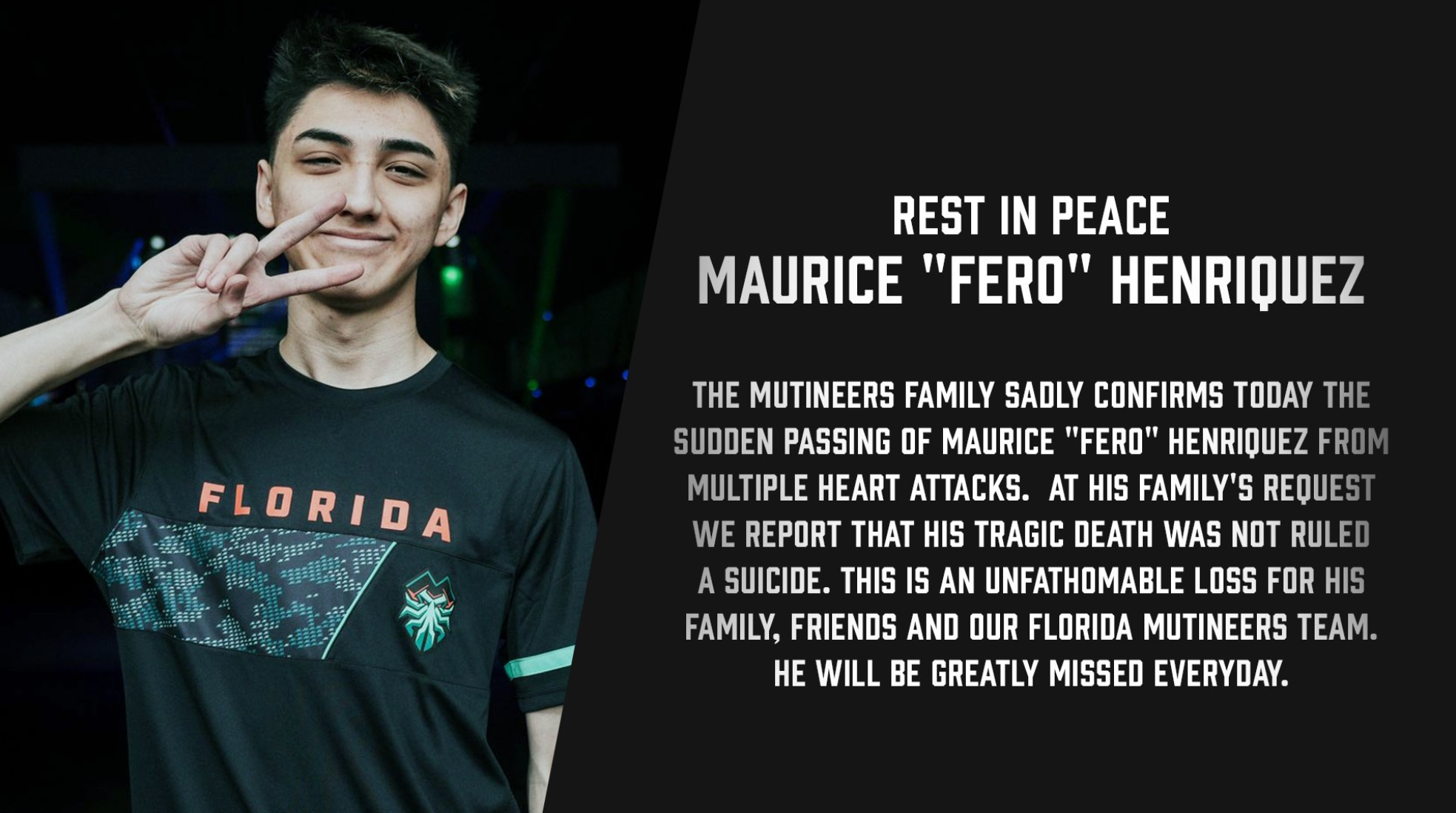 Article continues below advertisement
Fero started his Call of Duty career in 2014 with Denial Esports. However, his professional gaming career skyrocketed during the 2017-2018 WWII season. He was recruited by 100 Thieves to play for its Black Ops 4 team. He quickly became known as one of the most talented Call of Duty players in the world.
Our thoughts and prayers go out to his family and friends.