Medha Gandhi Has Returned to the 'Elvis Duran Show' After Weeks in the Hospital
Medha Gandhi was in the hospital for two weeks, and now that she's returned to Z100, many want to know what happened to her.
The gist:
Medha Gandhi, who goes by Gandhi in her regular appearances on Z100's Elvis Duran Show, was absent from the show for two weeks in 2023.
Before her return to the show, she called in and explained that she had been dealing with a kidney infection, kidney stones, appendicitis, dehydration, pneumonia, and more.
While doctors still aren't completely sure what caused these problems, Gandhi returned to the show feeling much better.
Article continues below advertisement
Regular listeners to the Elvis Duran Show on Z100 may have been confused in recent weeks by the absence of Medha Gandhi, who is typically known as Gandhi on the show. Gandhi has been in the hospital during that time, and now that she's finally made her return to the show, fans are eager for more detail about what exactly was happening while she was out.
A couple of days before returning to the show, Gandhi called in to provide an update and explain what she had been going through in her absence.
Article continues below advertisement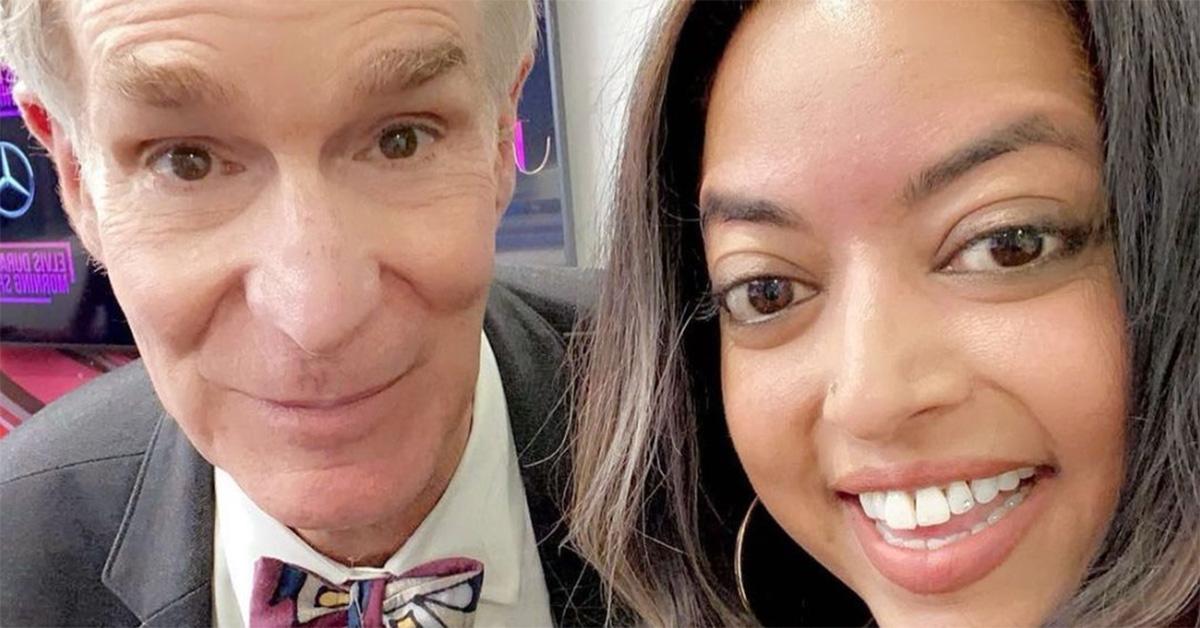 What happened to Gandhi on Z100?
As Gandhi explained when she called into the show, she's been in the hospital for so long in part because she wasn't totally sure what was actually wrong with her. She eventually discovered that she had a kidney infection that had to be surgically drained twice, and then she had a stent put in, and she also has massive kidney stones, one of which is still in her kidneys.
Article continues below advertisement
"On top of that we had appendicitis, severe dehydration, and then pneumonia started to show up," she explained. "So it was all of that happening at the same time that was causing all these different issues in different areas."
She said those issues eventually began affecting her heart, and she discovered that her heart was beating weirdly. This weird conflagration of symptoms had doctors stumped, and led to many consultations to get to the root of her issues.
Gandhi said that they're still not 100 percent sure what the actual issue is, but she's feeling much better than she did. Essentially, then, the doctors have treated her symptoms without getting to the root cause of her issues, and have managed to keep her alive in the process.
She also said that a pick line has been installed in her arm that leads all the way to her heart so that medicine can be injected more efficiently.
Article continues below advertisement
Gandhi returned to the 'Elvis Duran Show' to extoll the virtues of the hospital where she was treated.
In her return to the Elvis Duran Show on Thursday, Gandhi spent some time thanking the people at Hackensack Meridian Hospital, where she was treated for during her two-week hospital stay. Gandhi said the staff there were nothing but amazing, and that they treated her well throughout the entire process of her receiving her care.
In spite of her uncertain diagnosis, then, it seems that Gandhi was happy with the way she was treated.
Article continues below advertisement
Now that Gandhi's back on the show, it seems like things may be able to return to something resembling normal for regular listeners. Gandhi certainly isn't out of the woods when it comes to her various health issues, but being aware of the problems is often half the battle in these situations.
Gandhi may need to be absent from some shows as she gets treated or achieves a diagnosis, but hopefully she can become a more regular part of the show again moving forward now that the immediate health crisis is over.