Glenn Beck's Face Was Covered in Bandages on a Recent Show and Fans Are Worried
Folks who tuned into a recent Glenn Beck show saw that his face was covered with bandages. So what happened to the host?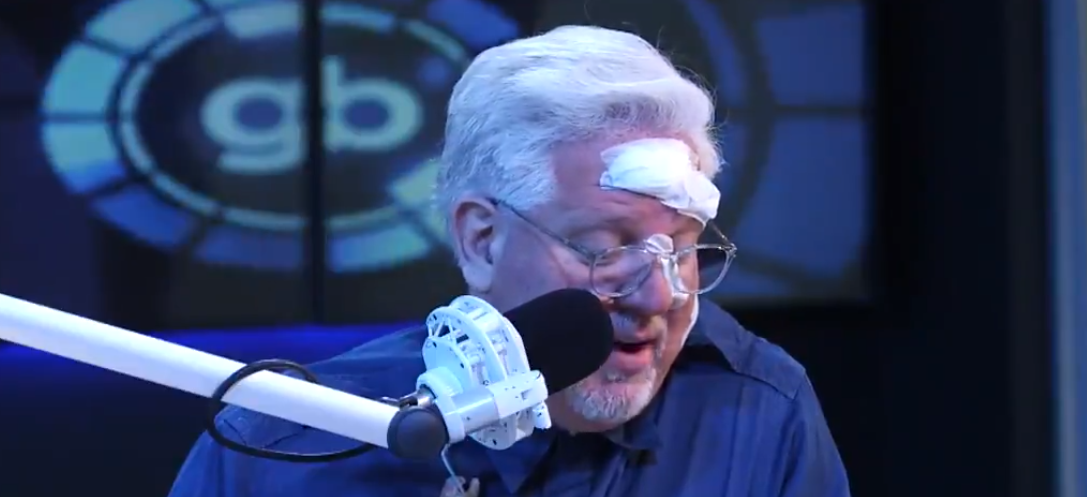 A big part of a TV program's branding is its host. They are quite literally the "face" of the program, and the most successful shows take that distinction very seriously. Just ask the production team that's behind Jeopardy! — they've spent a lot of time and effort in trying to find the best fit for the trivia show in the wake of Alex Trebek's passing.
In many instances, the show is quite literally the host themselves. Take, for example, conservative talking head Glenn Beck.
Article continues below advertisement
The man has leveraged his right-leaning political commentary into quite the career for himself. After building a large following through a daily program on Fox News, Beck then launched his own media company, Mercury Radio Arts, and started The Blaze, where he broadcasts footage of his radio show. On a recent episode, fans noticed that his face was covered with bandages. So what happened to Glenn Beck?
What happened to Glenn Beck's face?
When viewers of The Glenn Beck Program tuned in, they were surprised to see a number of bandages covering Beck's face. Discussions began circulating on social media after a specific clip was shared in which Beck discusses the controversy surrounding news personality Chris Cuomo writing a defense letter for his brother, Governor Andrew Cuomo, in the wake of his sexual assault accusations.
Article continues below advertisement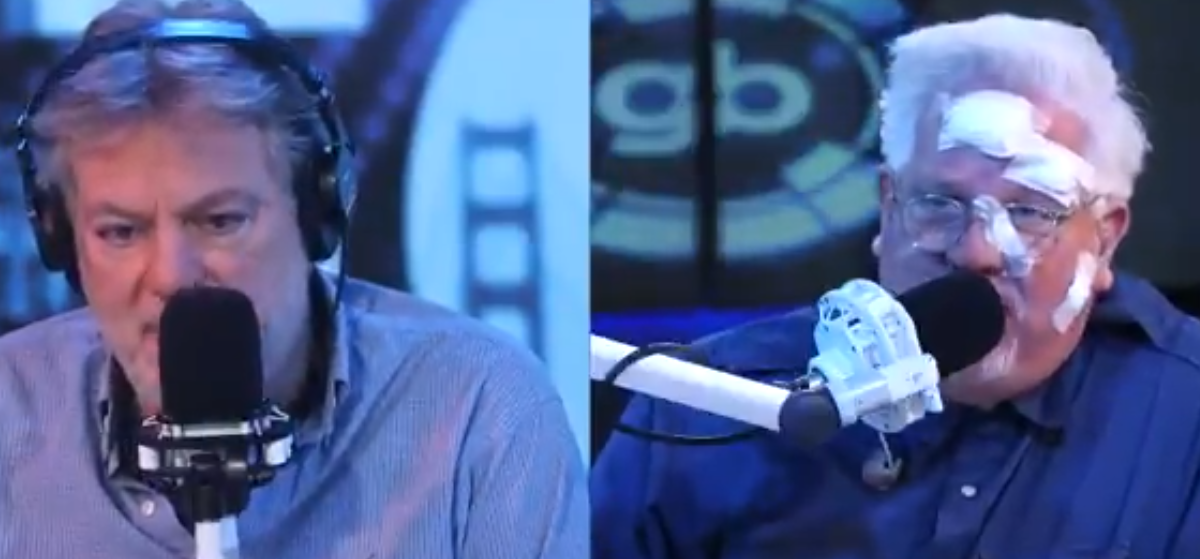 While many of the responses were about what you'd expect from any predictable liberal-vs.-conservatives online discussion, a large number of questions were from folks who wanted to know what happened to Glenn Beck. Did he get into a fight? Was it an accident? Did he get peanut butter on his face and an overzealous dog accidentally bit him in an attempt to lick it off?
Article continues below advertisement
However, the reason for the facial coverings are much more alarming. Beck addressed the concerns on Instagram, where he delineated exactly where his wounds stemmed from: cancer treatment.
Article continues below advertisement
In his post, Beck writes: "Patricia, my nurse, just numbed my forehead for a quick in patient surgery to remove 'the good kind of cancer.' I didn't even know that there was such a thing. Well there is and today is the day I just say no to cancer - good or bad."
Article continues below advertisement
He continued: "Next week I get my whole face washed with some sort of acid bath! I am assuming it is the 'good kind of acid bath.' Then I will will be good and bad cancer free! I may look like Frankenstein if he were molting for a couple of weeks. Truly a face for radio - unfortunately also on TV. It is comforting to know that no one watches me for my good looks."
Article continues below advertisement
So, no, Glenn Beck didn't suffer an accident.
Tons of people offered up words of support and encouragement for the host, wishing him a speedy recovery, even from individuals who don't agree with his political views.