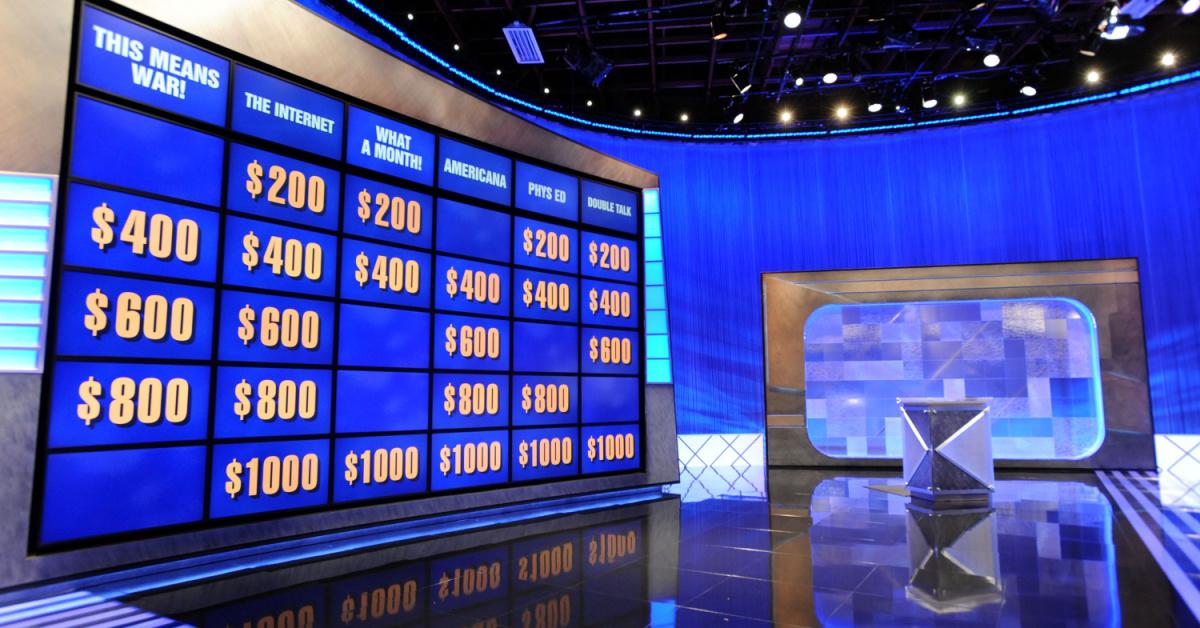 Mike Richards Is out as 'Jeopardy!' Host — What Happens Now?
It's always a trip whenever a longtime TV personality makes their exit from a series, whether it's that character you really loved in a drama or a host of your favorite game show. Tragically, Alex Trebek, who is synonymous with Jeopardy!, died of stage IV pancreatic cancer on Nov. 8, 2020.
The show has since featured a slew of guest hosts, who've all honored Alex in their own way. But fans have been wondering: When will the series have a permanent host?
Article continues below advertisement
When will 'Jeopardy!' have a permanent host again?
Jeopardy! is an American tradition. There are folks out there who love to wind down at the end of the day with an episode of the game show. Since there are basically daily episodes of the trivia program, there's been ample opportunity for production to "test" different guest hosts. And for a brief time, Sony Pictures Television (who owns the Jeopardy! IP) appeared to have selected the show's newest host.
Actually, hosts.
Article continues below advertisement
Mayim Bialik and Mike Richards were chosen as co-hosts for 'Jeopardy!'
After several months of testing potential new hosts, and a couple of social media controversies surfacing for front runners Ken Jennings and Jeopardy! former executive producer Mike Richards, the production company and ABC have settled on Richards and Bialik doing double duty for the long-running TV program. Richards was chosen to host the daily program and Bialik was going to host the primetime series and any new spinoffs.
"We took this decision incredibly seriously. A tremendous amount of work and deliberation has gone into it, perhaps more than has ever gone into the selection of hosts for a show — deservedly so because it's Jeopardy! and we are following the incomparable Alex Trebek. A senior group of Sony Pictures Television executives pored over footage from every episode, reviewed research from multiple panels and focus groups, and got valuable input from our key partners and Jeopardy! viewers," wrote Ravi Ahuja, Chairman of Global Television Studios and Corporate Development for Sony Pictures Television.
Article continues below advertisement
When word broke out that Mike Richards was in talks to be the lead host of Jeopardy!, many on social media called foul. Some speculated that Richards was essentially giving himself the job as he was an executive producer on the show at the time (as of Aug. 31, 2021, he is no longer acting as EP on the show). However, Richards explained that this simply wasn't the case.
Article continues below advertisement
His response also touched on allegations that he discriminated against a Price Is Right model. Richards was accused of removing a model from the production schedule after learning she was pregnant. Richards denied these claims, citing his own love of being a parent in his rebuttal.
Article continues below advertisement
There appeared to be a strong social media following advocating for guest host LeVar Burton to take on permanent duties. The Reading Rainbow host said in an interview with Good Morning America, that his wife described his first time hosting Jeopardy! as "eh."
That fueled LeVar — the guest host from July 26 to July 30 — to put more of himself into the show. "I just went out there and tried to bring as much LeVar to the moment as I possibly could, and I'm hoping that that worked out better," he told the outlet.
According to the ratings as reported on Next TV (as of Aug. 4, 2021), the Nielsen ratings for guest hosts are as follows. LeVar, despite the seemingly large Twitter following pushing his tenure, ranked dead last (though it should be noted that his guest-hosting gig took place during the Summer Olympics):
Ken Jennings: 5.8-6.1 (6 weeks of hosting)
Mike Richards: 5.9 (2 weeks of hosting)
Katie Couric: 5.3-5.6 (2 weeks of hosting)
Aaron Rodgers: 5.5-5.6 (2 weeks of hosting)
Bill Whitaker: 5.2 (2 weeks of hosting)
Mehmet Oz: 4.9-5.2
Buzzy Cohen: 5.1 (2 weeks of hosting)
Mayim Bialik: 4.9-5.1 (2 weeks of hosting)
Anderson Cooper: 5.0 (2 weeks of hosting)
Savannah Guthrie: 4.7-4.9 (2 weeks of hosting)
Dr. Sanjay Gupta: 4.7-4.9 (2 weeks of hosting)
Savannah Guthrie: 4.8 (2 weeks of hosting)
George Stephanopoulos: 4.8 (1 of hosting)
Robin Roberts: 4.7 (1 week of hosting)
LeVar Burton: 4.4 (1 week of hosting)
Article continues below advertisement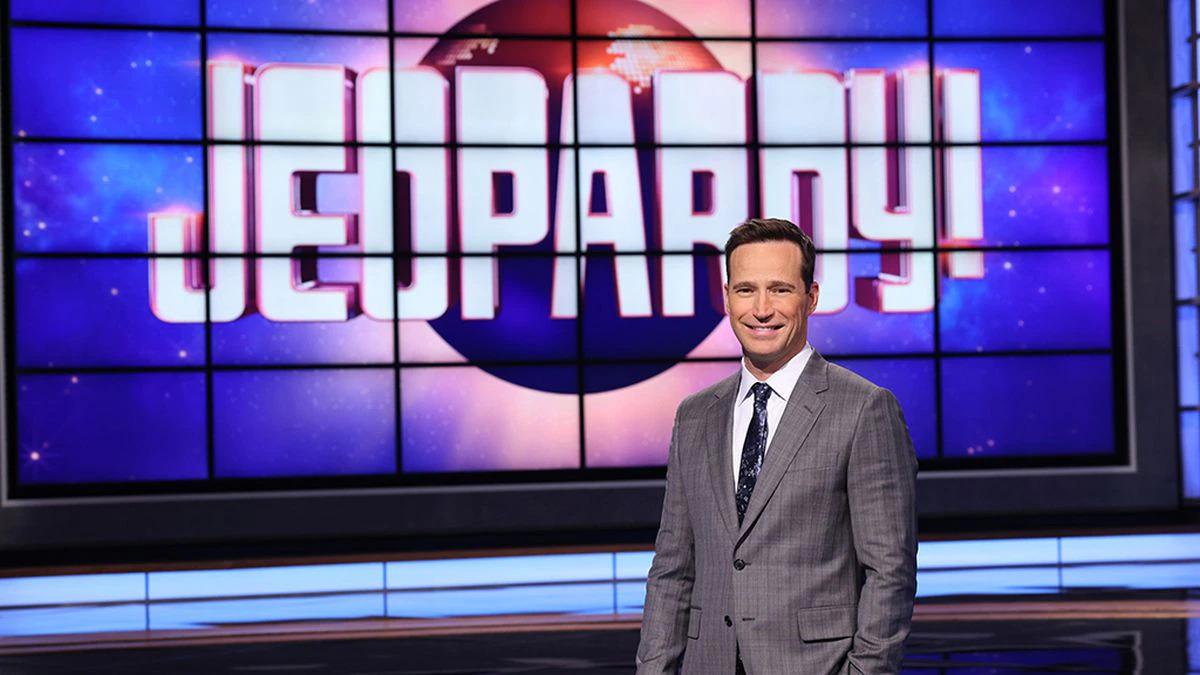 Variety eventually revealed that executive producer Mike Richards was in advanced negotiations to become the permanent host of Jeopardy!, and the announcement that Mayim would join him came a few days later.
Article continues below advertisement
Now, though, Mike Richards has officially stepped down from the hosting gig.
On Aug. 20, 2021, news broke that Mike had chosen to step down from his role as the new permanent host of Jeopardy!. In his resignation statement (shared widely on social media), Mike wrote: "[O]ver the last several days, it has become clear that moving forward as host would be too much of a distraction for our fans and not the right move for the show. As such, I will be stepping down as host effective immediately." A few days later, Sony announced that Mike would no longer be the show's EP, either.
Article continues below advertisement
Jeopardy! fans were sent into a bit of a tailspin, with many wondering what this means for the future of the show. Will Mayim take over as the full-time host, or is she still only doing the primetime series and spinoffs? Mike continued his statement, saying "SPT will now resume the search for a permanent syndicated host. In the meantime, we will be bringing back guest hosts to continue production for the new season." Does this mean there's still a modicum of hope for LeVar?!
It looks like it will still be a while before we know exactly what's going on with the permanent Jeopardy! host situation, but we'll definitely be watching all of this drama as it continues to play out.