'This Is Us' and 'Kidding' Writer Jas Waters Has Died Aged 39
What happened to Jas Waters? The writer of hit TV shows like 'This Is Us,' 'Kidding,' and 'Hood Adjacent with James Davis' has died aged 39.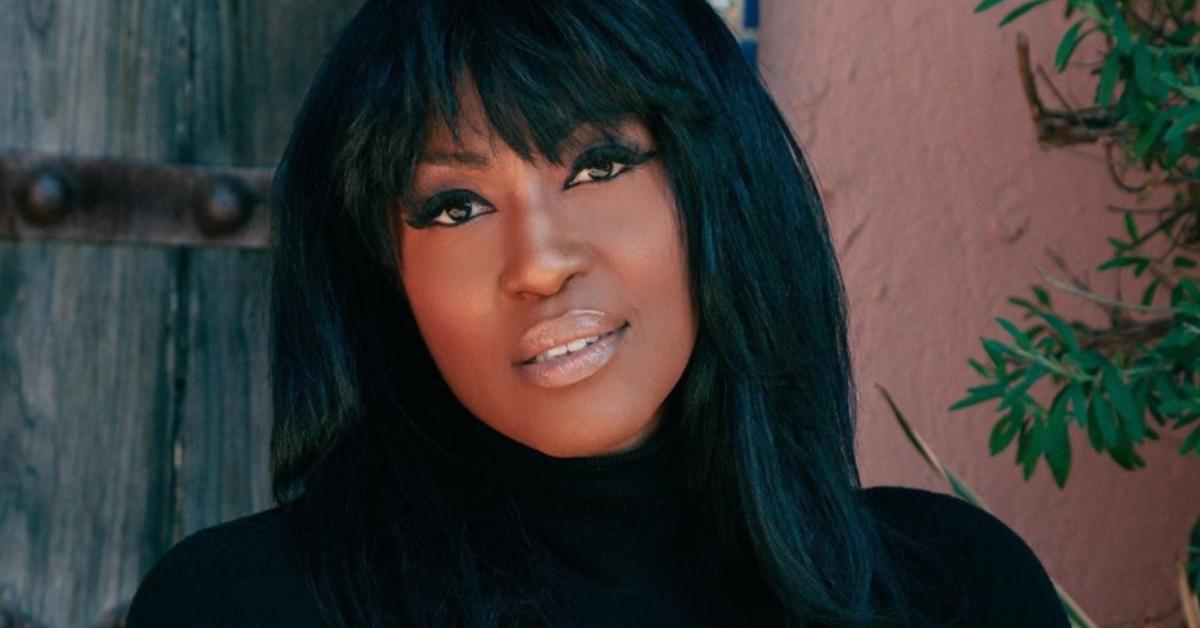 Jas Waters, a writer working on hit TV shows like This Is Us, Kidding, and Hood Adjacent with James Davis lost her life last week, the This Is Us writing team revealed in a tweet posted on Wednesday, June 10.
The writer, story editor, and former Vibe columnist was 39 years old. The tragic news left her former co-workers, family, friends, and fans equally devastated. So, what happened?
Article continues below advertisement
Jas Waters was a talented writer with a successful career in Hollywood.
"The entire #ThisIsUs family was devastated to learn of Jas Waters passing. In our time together, Jas left her mark on us and ALL over the show. She was a brilliant storyteller and a force of nature. We send our deepest sympathies to her loved ones. She was one of us. RIP @JasFly," reads the tweet posted by the This Is Us writers.
Article continues below advertisement
As a talented writer, Jas played a crucial role in the creation of popular TV series like This Is Us or Kidding. In addition to a burgeoning career in scriptwriting, she also ran a successful blog, titled FlyStyleLife.com.
She also produced music videos for artists ranging from Sean Love Combs, Kevin Ross, and BJ The Chicago Kid.
What's more, she also starred in reality TV shows like The Gossip Game, a VH1 program chronicling the everyday life of some of the fiercest women moving and shaking the world of hip-hop, and Debate Lounge, a show by Jump Off TV.
Article continues below advertisement
Jas Water's cause of death is currently unknown.
The news about her tragic death garnered responses from all over the entertainment industry, with Mandy Moore, Susan Kelechi Watson, Chrissy Metz, and many others taking it to Twitter to send their love to her family.
Article continues below advertisement
"Sending love and light to @JasFly's family and loved ones," wrote Mandy.
"We were graced with @JasFly on the show as a fantastic writer but to know her and her beautiful spirit was to love her. I am praying for your beautiful transition, Jas. May it be full of love, light and peace. Thank you for the time we shared, your fearlessness and inspiration," tweeted Chrissy Metz.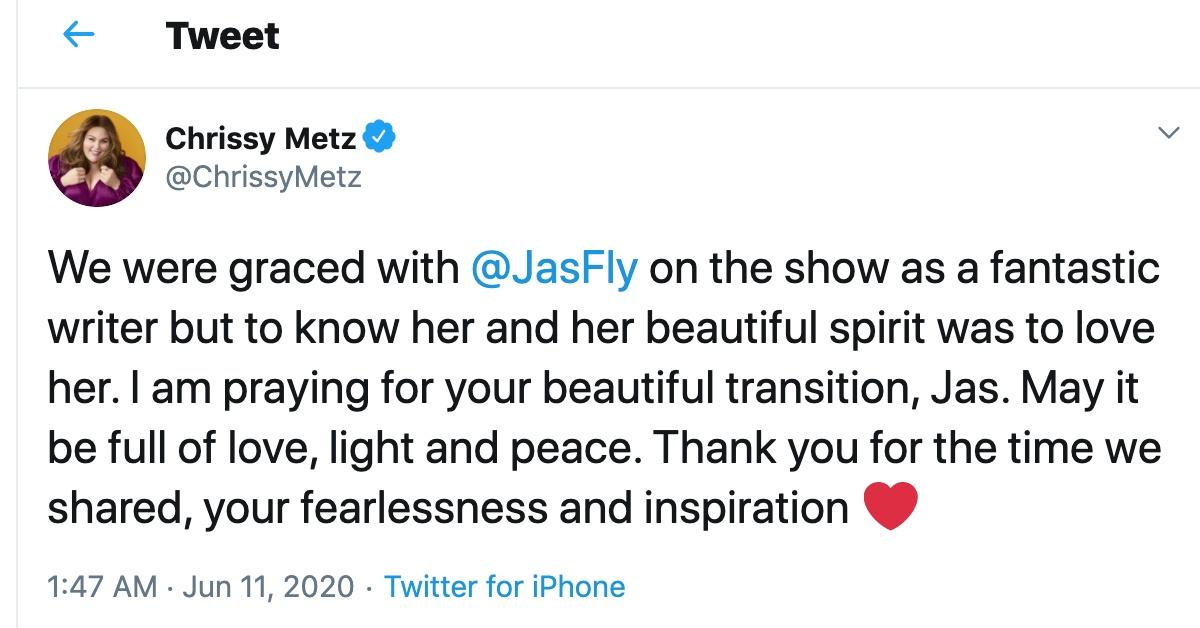 Article continues below advertisement
"This news took my breath away. Jas was absolutely brilliant and had so many stories still to tell. She made an indelible mark on our show and my heart breaks for her loved ones. RIP @JasFly," wrote This Is Us creator Dan Fogelman.
Jas was born on Oct. 21, 1980, in Evanston, Ill. She studied at Evanston Township High School and Columbia College Chicago.
She landed her first job as a freelance writer in January 2010. After a few years spent working as an entertainment consultant and a strategist, she turned her attention to scriptwriting.
By 2016, she was working as a staff writer at VH1, an opportunity that was soon followed by similar roles at Comedy Central, 20th Century Fox Productions, and Showtime.