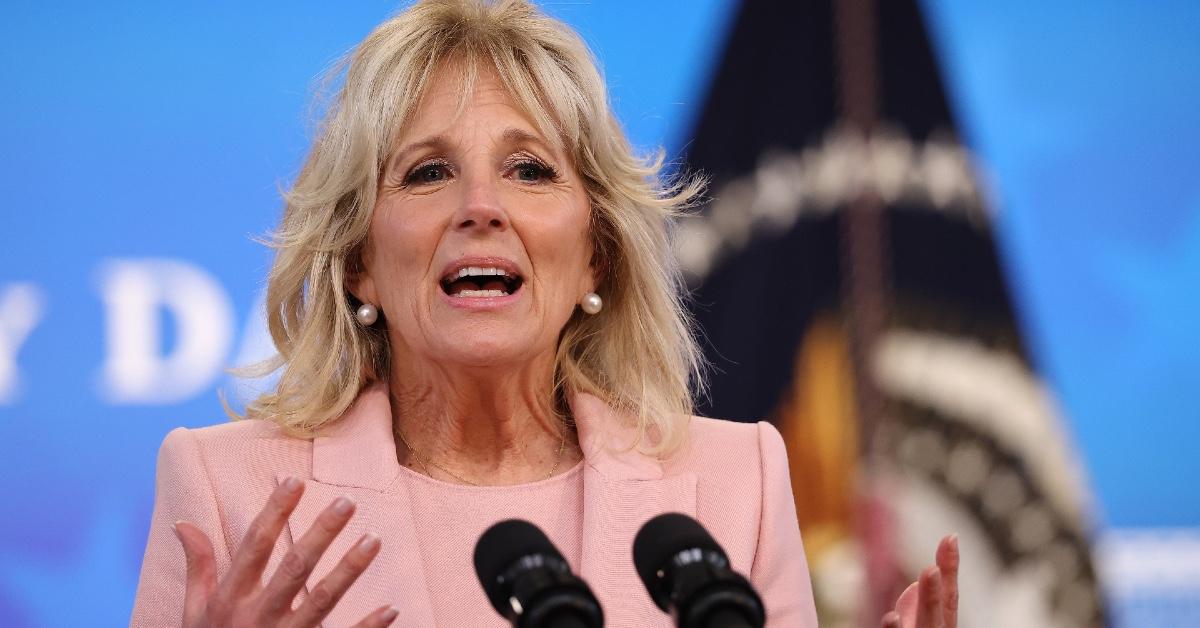 What Happened to Dr. Jill Biden? The First Lady Has Injured Her Foot
It seems like no matter how hard they try, Joe and Jill Biden have managed to both sustain foot injuries their first year in the White House. In 2020, Joe Biden fractured his foot playing with his dog, and now it appears Jill Biden has injured herself as well. Can someone please wrap these two in bubble wrap?! Here's what happened to Jill Biden, explained.
Article continues below advertisement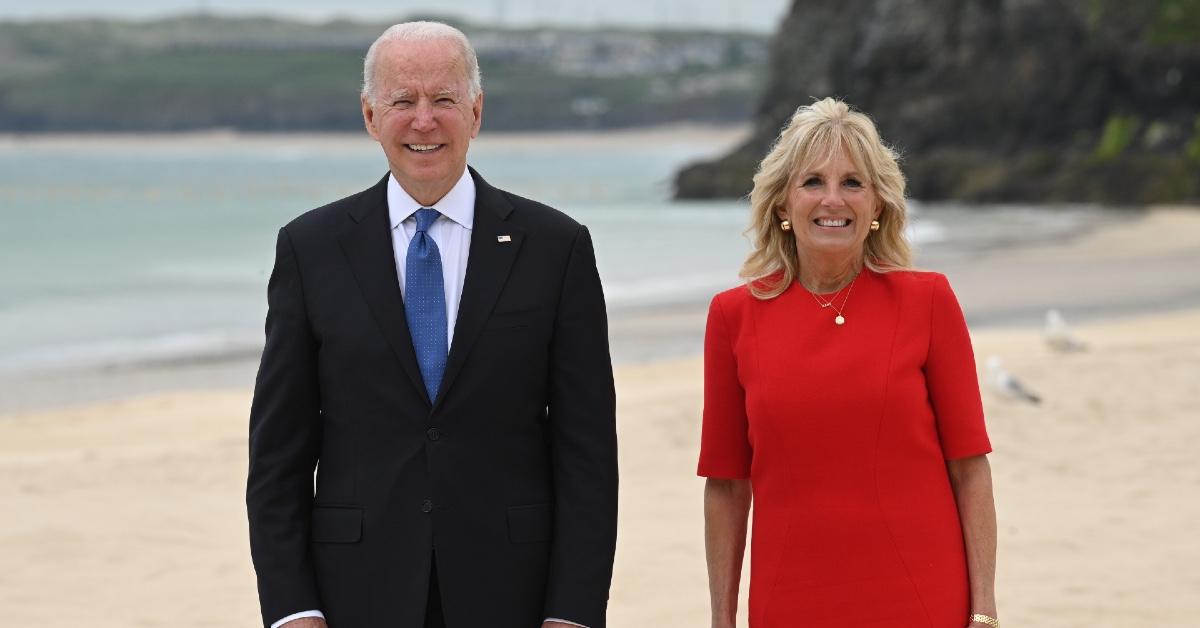 What happened to Jill Biden? She sustained a foot injury in Hawaii.
First Lady Jill Biden was photographed on Friday, Aug. 13, 2021, boarding Marine One with a walking boot. People Magazine reports that she and President Joe Biden were off to Camp David for the weekend but noted Jill was using both a boot and a crutch to make her way across the tarmac.
Article continues below advertisement
People also reports this is the first time Dr. Biden has been out and about since undergoing a successful medical procedure in July 2021, which was also the reason for her walking boot. The reason for the surgery was announced by the White House and stated she had "debris" removed from a wound after stepping on an unnamed object on a beach in Hawaii.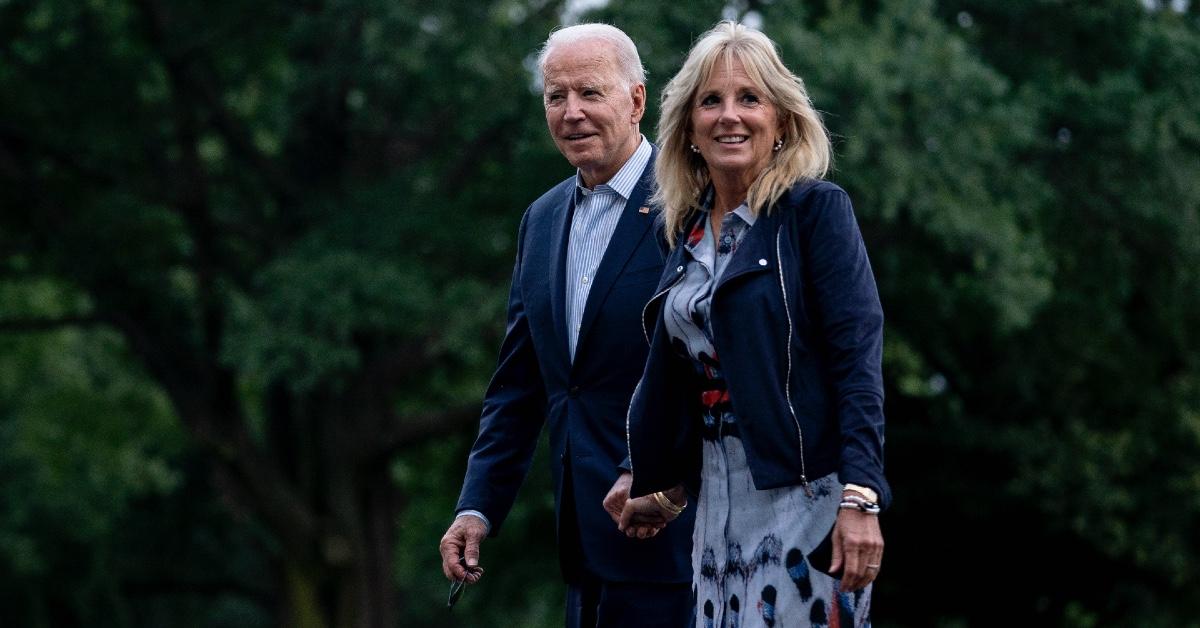 Article continues below advertisement
The White House statement read, "The First Lady underwent a successful procedure on her left foot to flush out debris from a puncture wound. After inspection of the wound by medical staff, it is unclear what object caused the puncture. The wound is now clean, free of infection, and it is anticipated that it will heal nicely."
Previously, Dr. Biden had traveled to Tokyo to cheer on athletes competing for Team USA at the Summer Olympic Games. She was in Hawaii visiting a vaccination clinic urging Hawaiians to get inoculated against COVID-19, then attended a barbecue held by military families at Joint Base Pearl Harbor-Hickam.
Article continues below advertisement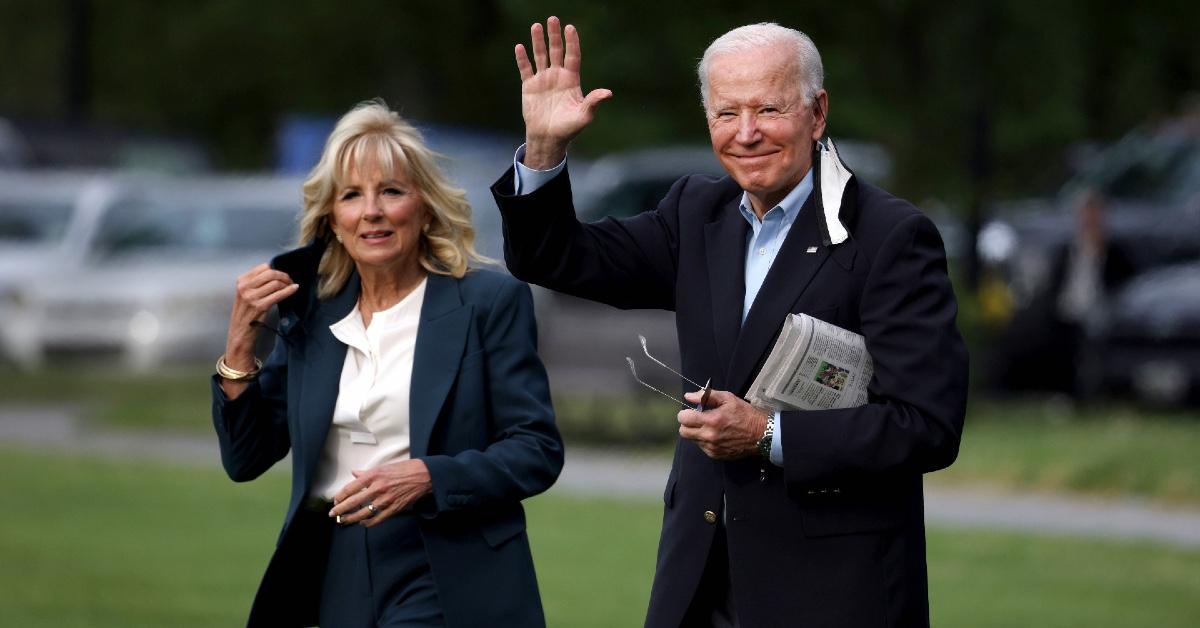 What events did Jill Biden attend at the Tokyo 2020 Olympics?
Visiting Team USA athletes in Tokyo for the 2020 Summer Olympics was Jill Biden's first international outing solo, and she made the best use of her time by watching the Olympic opening ceremony, meeting with Japan's emperor and prime minister, and of course, attending a few sports events.
Article continues below advertisement
Players said Dr. Biden stopped by to watch women's 3x3 basketball and swimming. She also hosted a watch party for Team USA at the U.S. Embassy for the USA vs. Mexico softball game. She also watched Team USA take on New Zealand in women's soccer. Many complimented her matching Ralph Lauren Team USA ensemble, which wasn't complete without a personalized mask.
Article continues below advertisement
Upon watching Team USA defeat France in women's basketball, USA Today reported the starstruck players thanked Dr. Biden for attending their match. "Hopefully, she enjoyed it, and she said she was just really proud of us. So I think that we won her over a little bit," said player Kelsey Plum.
It sounds like Dr. Biden had an eventful Summer 2021. Let's hope she has a speedy recovery and that she and President Biden reduce their foot injuries to a minimum in the future!