The Convoluted Mess Between Cary Grant and Lemond Bishop That Led to Kalinda Leaving 'The Good Wife'
Why did Kalinda suddenly disappear from 'The Good Wife'? Here's what happened and why actress Archie Panjabi decided to call it quits on the show.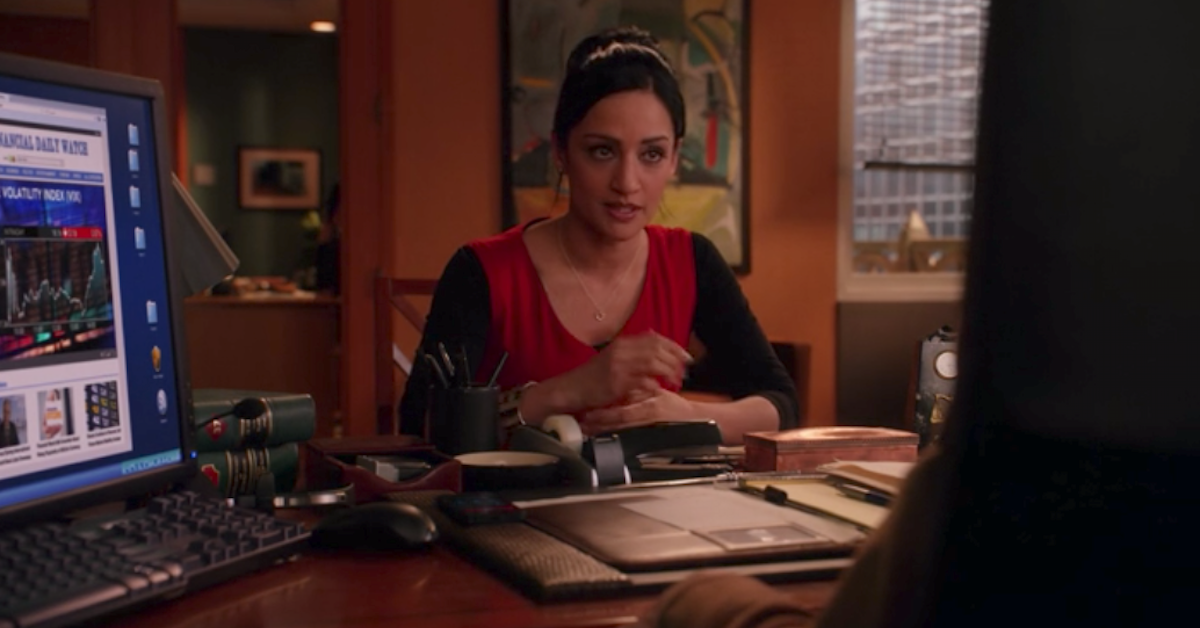 Article continues below advertisement
And because it's been off the air since 2016 — and the show can, in large part, be watched out of order — there are some plot lines we feel the need to clear up and refresh everyone's memories about.
Specifically, what happened to our favorite investigator Kalinda Sharma?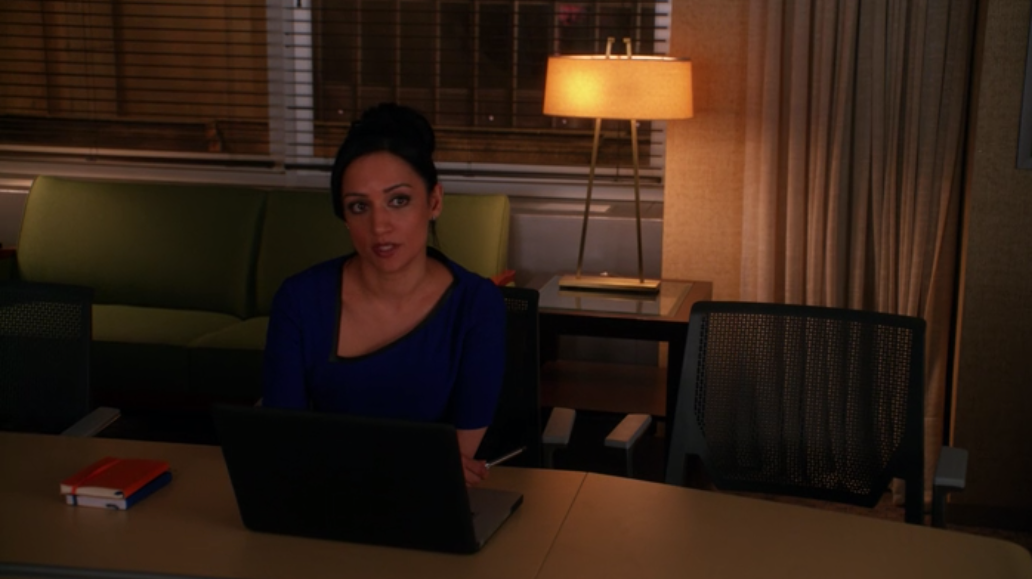 Article continues below advertisement
Keep reading for everything you need to know about why Kalinda left the show, and the alleged actors' feud that prompted her exit.
What happened to Kalinda on The Good Wife?
Kalinda was the in-house private investigator at Lockhart-Gardner whom we first meet in the pilot episode.
She famously doesn't work well with others, but is somewhat of a mastermind detective — even though her investigating methods are oftentimes unconventional, frequently bordering on illicit. Kalinda forges a friendship with titular "good wife" Alicia Florrick — though they have a significant falling-out when Alicia realizes Kalinda slept with her husband, Peter.
Article continues below advertisement
As a reminder, Peter and Alicia are technically married, but don't live together (due to his infidelities, which give way to the show) and essentially pretend to keep up their marriage in times when Peter is hitting the campaign trail.
Anyway, Kalinda and Peter only had a one-night stand, way before Alicia and she started working together. And Kalinda feels super bad once Alicia discovers their one-time affair. "I slept with him once," she says. "Now, I do that. It means nothing to me, but I do that. Look, Alicia, I didn't know you."
Article continues below advertisement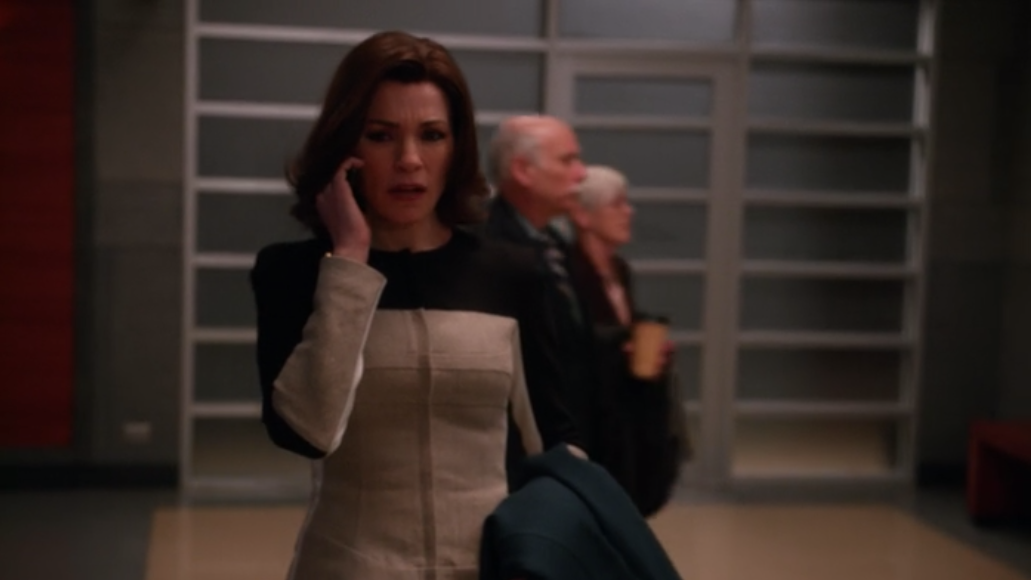 "I'd never even seen a picture of you," Kalinda continues. "To me, you were just a housewife. Then I met you and I liked you; I liked working with you, I liked talking with you. I felt bad. I don't like feeling bad."
Despite their rift, Kalinda keeps a close watch on Alicia and looks out for her best interests, even at one point, sticking out her neck to locate Alicia's missing daughter, Grace.
Article continues below advertisement
By Seasons 3 and 4, their friendship is sort of repaired, but a bit fraught. We meet Kalinda's estranged, abusive husband, whom she is trying to run away from while she and coworker Cary Grant pursue a romance. Emotions end up getting the best of Kalinda, who essentially leaves Chicago and the show because of Cary.
In the sixth season, as Kalinda is trying to save Cary from a malicious drug-related prosecution, she fakes a Brady violation in order to have Cary's charges dropped. Once her plan is discovered, she is forced to surrender drug dealer Lemond Bishop to the state's attorney's office so that Diane Lockhart doesn't face any punishment.
For her own safety, Kalinda leaves Chicago behind.
Article continues below advertisement
But for the actors, Kalinda's exit wasn't so neat.
It's pretty much an open secret in the entertainment industry that Julianna Margulies is notoriously difficult to work with, but let this sink in: Kalinda and Alicia's characters didn't share a single scene in Kalinda's final 50 episodes.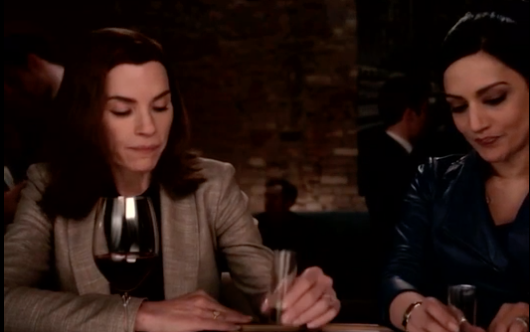 Article continues below advertisement
Instead of meeting face to face or taking conferences in the same room, their characters would talk on the phone, or relay messages through coworkers. That is, until Kalinda's final Season 6 episode in which she and Alicia get a drink together for old times' sake. But even that scene is jarring because it's shot in front of a green screen and pieced together by CGI.
Of course, when asked to comment publicly on their off-screen feud, both Julianna and Archie adamantly denied it. "There's no animosity on my part," she said to The New Yorker. Then, referring to that final CGI scene, she added, "You also have to remember, she was doing a show called The Fall."
Once the interview was published, Archie refuted Julianna's claim, taking to Twitter to write, "@TheFallTV was not even in production at that time and I was in New York ready to film the scene!" Yikes. Even all these years after the blowout, it seems Kaliciagate was a real thing.
Revisit The Good Wife on Hulu and check Kalicia's dynamic out for yourself.