Patrick Riley, Kandi Burruss' Brother, Passed Away Several Years Ago
What happened to Kandi Burruss' brother? The singer and 'RHOA' star experienced a tragic loss, when her older brother died at only 22 years old.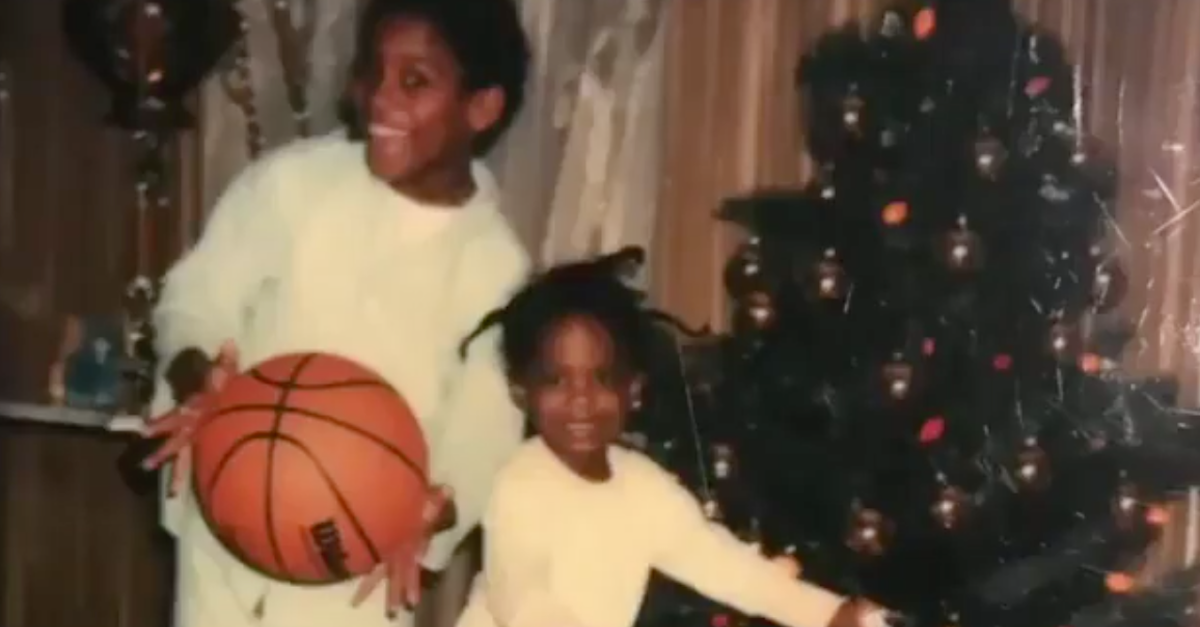 Real Housewives of Atlanta addicts know that Kandi Burruss can be a bit of a drama queen, however, the singer and reality star has experienced quite a bit of loss in her 44 years. When she was only 15 years old, Kandi lost her oldest brother, Patrick Riley, in a terrible accident, and understandably, it still haunts her to this day.
Article continues below advertisement
Article continues below advertisement
Kandi's entire family was rocked by an unshakable tragedy.
Kandi, Patrick, and Mama Joyce lived in in College Park, Ga., and although they were a tightly knit trio, the three of them faced a horrific tragedy. On June 17, 1971, Patrick was involved in a car accident in Mexico, and succumbed to injuries from the accident at age 22. Kandi was only 15 years old at the time.
"It was devastating to me," Kandi explained on Xscape Still Kickin' It. The 44-year-old reality star remembers Patrick for being her family's "mediator," and for helping her solve conflicts with her friends and bandmates, from her teen girl group, Xscape.
"If my brother had not passed away, [Xscape] probably would have lasted longer as a group than we did."
Article continues below advertisement
Kandi still pays tribute to her brother for his birthday and death date, over 30 years later.
Every year on Patrick's birthday and on the anniversary of his death, Kandi takes to Instagram to honor him publicly. Last year in 2019, Kandi reposted a video created by a fan page, which included a montage of photos of Patrick.
"He was the best big brother in the whole world," she wrote in the caption. "He died in 1991 but it still hurts all these years later. I love you Patrick! Happy birthday in heaven!"
Article continues below advertisement
Kandi and Mama Joyce also made a point to pay Patrick's gravesite a visit on Kandi's Wedding. It was incredibly emotional, but totally cathartic for the two of them.
Article continues below advertisement
Kandi now has a tight-knit family, but her husband and mother don't get along.
Although Kandi and her family experienced a truly unthinkable loss, she is beyond thankful to have her beloved hubby, Todd, as well as her three kids, Blaze, Ace, and Riley. However, Kandi is often disappointed by the fact that Todd and Mama Joyce unfortunately don't get along, according to Bravo. Obviously, as she is close with both of them, it tends to cause some serious drama.
Todd and Mama Joyce had a tumultuous relationship, but seemed to have worked out their problems until the end of Season 12. Apparently, when Kandi and her mother were eating at a restaurant, Todd was at the same eatery with his friends, and basically snubbed them. He paid for their food but failed to acknowledge Mama Joyce, which was obviously frustrating for her.
Article continues below advertisement
"Todd did pay for our food, but he walked out. So he felt like, 'Well, at least I paid for y'all food.' So he walks out, and then we walked out kind of right behind him, but he never did turn around to say hello to her or acknowledge her at all," Kandi explained in a clip. "So [Mama Joyce] was pissed, to say the least."
RIP Patrick Riley — he will always be in the hearts of Kandi, Mama Joyce, and fans across the globe.