What's Kat Von D Doing Now That She's Given up Control of Her Makeup Company?
Kat Von D became a household name for her tenure on 'LA Ink' and then her career skyrocketed, but what's happened to her since? Details inside.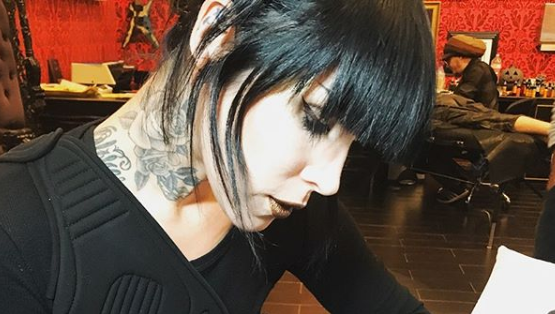 Reality TV has produced its fair share of stars who've managed to leverage their personalities into big careers thanks to resonating with viewers, personal hustle, and a little bit of "luck." Kat Von D has managed to do just that after effectively entering the collective consciousness of Americans everywhere. But what's happened with the public figure recently?
Article continues below advertisement
Kat Von D's makeup brand is now KvD Vegan Beauty.
Kat managed to utilize her burgeoning celebrity years back into launching a popular cosmetics brand that garnered praise from cosmetics aficionados around the world. Her eyeliners with their on-brand names like "Beauty Dagger" struck a chord with folks, and the business, by all accounts, was doing very, very well for itself. Well enough to net Kat a net worth of $14 million.
She rose into prominence as a respected tattoo artist and first entered people's TV screens on Miami Ink for two seasons before being featured on LA Ink, which is where the Mexican-born entrepreneur became synonymous with body art. Her gothic "bad girl" style captivated people's attention and from there, Kat kept the ball rolling. She published a book about her philosophy on tattooing and her own shop became a mainstay body ink destination in Los Angeles that even broke records.
Article continues below advertisement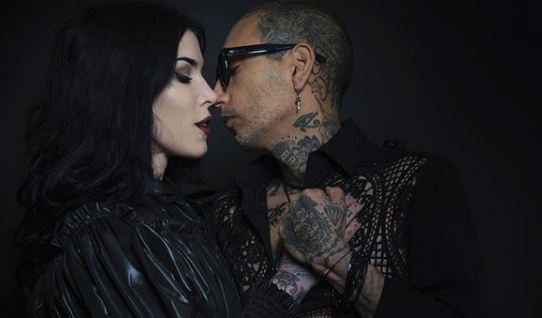 High Voltage Tattoo held the record for most tattoos completed in a single day: a staggering 400 given to clients. She also became synonymous with rock culture by not only inking up high-profile musicians and celebrities, but even receiving a surprise foreword from Motley Crue's Nikki Sixx for her book.
Her venture into cosmetics yielded tremendous results, as well. Collaborating with makeup brand Kendo, her line of products was almost instantly successful.
Article continues below advertisement
Given Kat's unique aesthetic and history of artistry, it seemed like a "no-brainer" for her to become not only a spokeswoman, but an active owner of the Kat Von D makeup brand. She recently made waves when it was announced she would not only be selling her makeup company, but that she'd have no ties to the brand whatsoever. KvD Vegan Beauty is now a top Kendo brand that prides itself on its sustainable, eco and animal friendly products.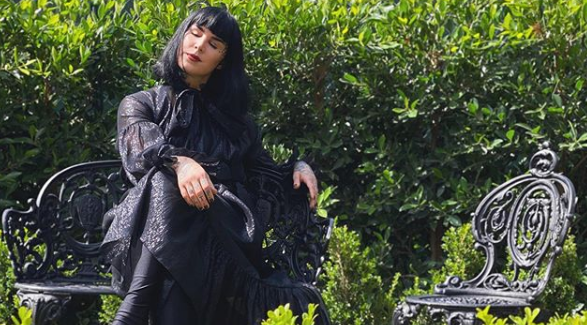 Article continues below advertisement
So what happened to Kat Von D?
With great success and fame also comes a lot of scrutiny, and Kat's been a part of her own fair share of media drama. It didn't help matters when she was accused of "stealing" Monster Garage star Jesse James, who became a reality TV icon in his own right for his motorcycle and automobile customization work. Jesse was married to Oscar-winner Sandra Bullock, and he admitted to cheating on her.
Jesse's "cheating ways" persisted with Kat Von D, who said that the now-gunsmith had been unfaithful to her with no fewer than 19 women while they were engaged.
While there were many people who expressed that it was unfair to "blame" Kat for the dissolution of Jesse and Sandra's marriage, there were still a lot of people who still were angry at Kat for Sandra's heartache, but that wasn't the end of popular criticism the tattoo artist would receive.
Article continues below advertisement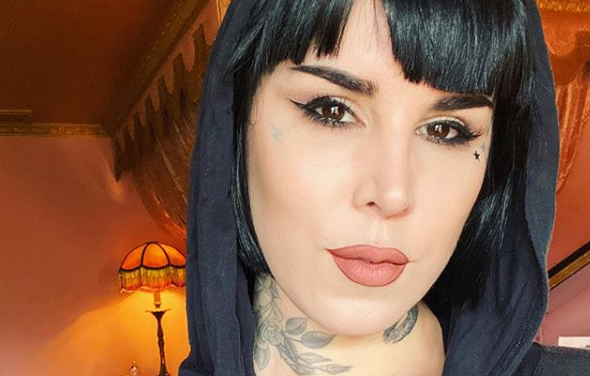 Kat had shared anti-vaxxing ideologies that drew ire from many, and she had been accused of anti-antisemitism on a few occasions, something she addressed in a recent interview with NPR's Latino USA program. People have said Kat Von D "dated a Nazi" (Jesse), and once called a fellow employee a "Jewbag." Handwriting experts would conclude "there was a 99% chance it was written by" Kat.
Article continues below advertisement
As for Jesse's supposed Nazi ties, those were linked to a photo of the car enthusiast dressed in a Nazi hat while giving a "sieg heil" salute. Jesse denies there was any animosity toward Jews while wearing the garb, stating that the costume was "a gag gift [from] his Jewish godfather."
It also didn't help that Kat used the word "Selektion" for a lipstick color, as it has ties to Nazi soldiers using the term to decide who died in concentration camps.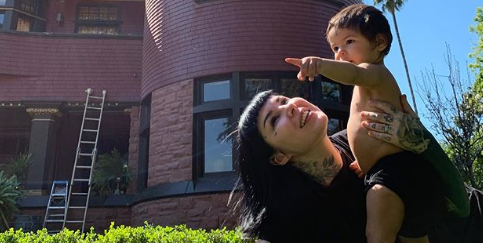 She recently listed her $3.4 million Hollywood Hills home for sale. Although she is no longer running her makeup company, she still has other creative pursuits she's actively working on. She's launching a singing career, has her own line of Kat Von D shoes to focus on and is playing a more involved role as a mother to her 1-year-old son, Leafar Von Drachenberg Reyes.