Hey, so What Happened to Kevin on 'Counting Cars'?
The History show 'Counting Cars' has been on for a long while, but fans are now wanting to know what happened to Kevin on 'Counting Cars'?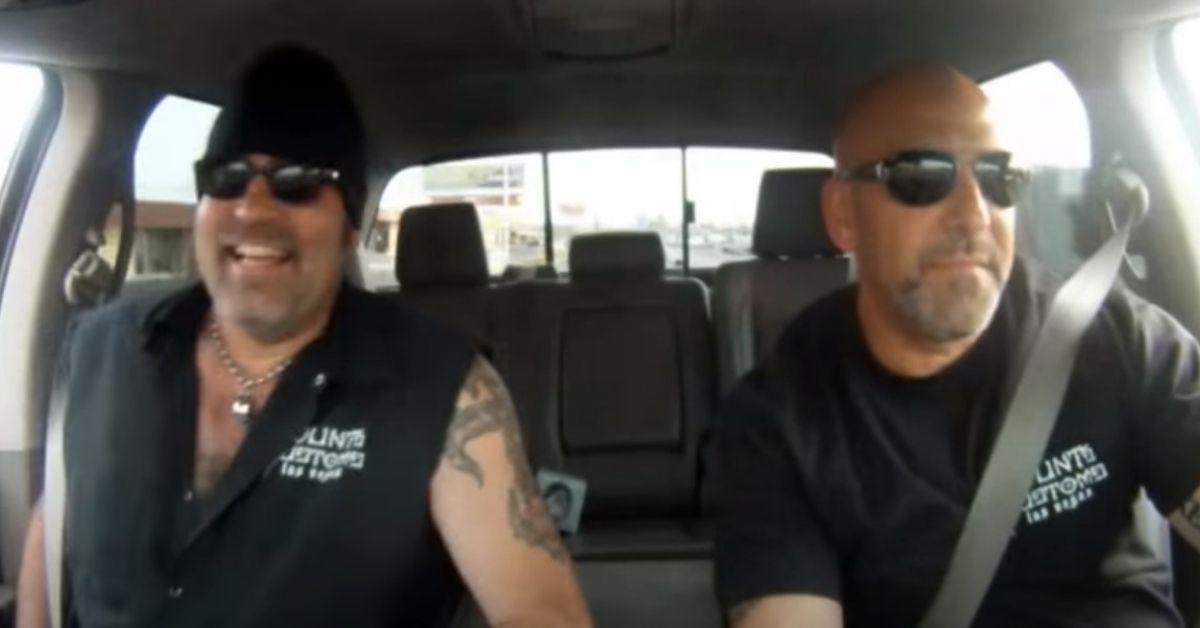 There are some reality TV shows that are surprisingly popular and History channel has one of them. The show Counting Cars was one of those surprises and one of the cast members has been a favorite of the fans for a while. So, when he stopped appearing, all fans could talk about was: What happened to Kevin on Counting Cars?
Article continues below advertisement
What happened to Kevin on the new season of 'Counting Cars'?
At the end of September 2020, Kevin Mack, star of Counting Cars, took to Twitter to share a reminder to his fans that the show was airing that evening on the History channel. He wrote, "Counting Cars New episodes start Wednesday night at 9pm/8c. Only on @HISTORY @CountsKustoms." But when fans tuned in to watch the show, they were really concerned.
Article continues below advertisement
Why? Well, Kevin was absent from the show, and fans were curious if he was kicked off the show or what had happened. Since Kevin himself didn't mention he was not going to be on the show at that time, it wasn't really known what had happened.
Fans took to social media to see if they could get Kevin to address what happened and if he was going to come back. A Twitter user wrote to Kevin to see if he would explain after rumors started circulating on social media.
Article continues below advertisement
"People on FB are saying you're no longer with the company," a fan wrote. "Please tell me that isn't true." The History channel star wrote back, letting his fans know that the rumors they heard were not accurate. " I'm still here. Lol," he said on Twitter on Sept. 30, 2020. Adding, "Silly peeps."
Article continues below advertisement
The week after, on Oct. 7, Kevin was away from the show again, sparking up speculation that something else went on that he, nor the network, were not sharing. He once again promoted the show on Twitter, and then when he wasn't on the show that aired that evening, people were curious again. The same happened on Oct. 14.
"Why are you not on the show anymore?" a Twitter user questioned, however the Counting Cars star did not reply. And at this time, no one knows why he has been missing from the show for the past several weeks. Given Kevin had previously said he was still on the show, we're going to go with that until someone from the show or network says differently. It's possible that something as simple as scheduling conflicts kept him from recent episodes, so we're not going to believe the worst just yet.
Article continues below advertisement
'Counting Cars' is a hit show that started from a spin-off.
Counting Cars became a spin-off from another popular reality TV show, Pawn Stars. On that show, when the Pawn Stars cast needed to restore a vehicle they were hoping to flip, they turned to the guys at Counting Cars, which includes Kevin. Kevin Mack is the right-hand man to Danny, the owner of the shop.
Kevin takes over as the manager while Danny heads out to find new cars and the two are what makes the show as popular and charismatic as it is.
We're not sure why Kevin has missed a few episodes of late, but we're sure he's going to be back to the shop and entertaining people like he should, before we know it.