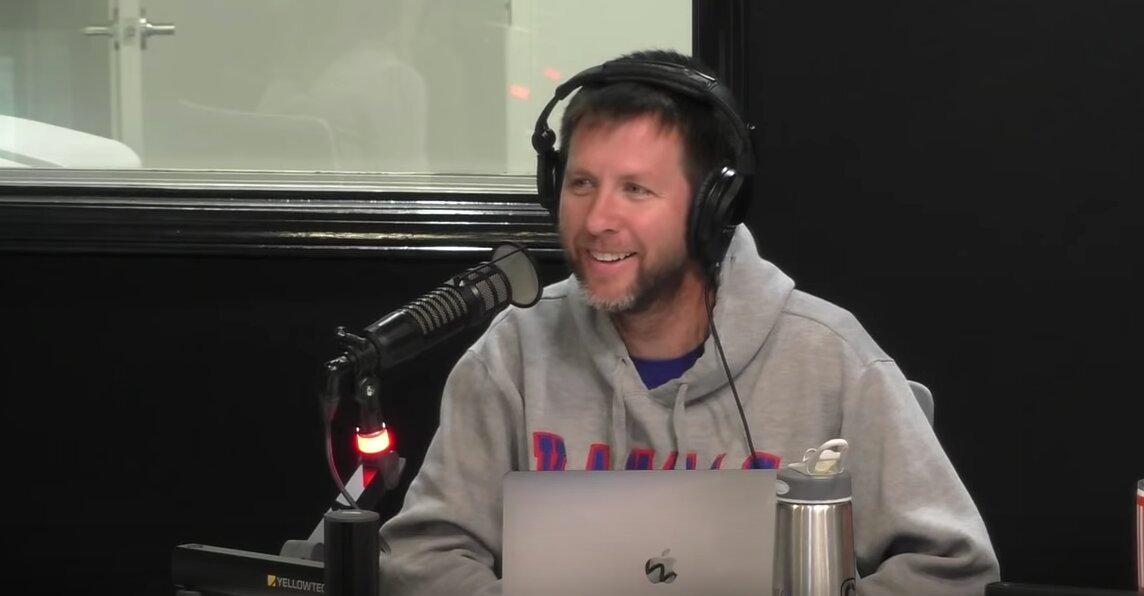 Lunchbox Is MIA From "The Bobby Bones Show" for a Joyous Reason
For over a week, a familiar face (or, more accurately, voice) has been noticeably absent from "The Bobby Bones Show." Turns out, co-host Dan Chappell — better known to listeners as Lunchbox — has an extremely valid excuse for missing so much work.
Article continues below advertisement
What happened to Lunchbox on "Bobby Bones"?
Dan's currently on paternity leave after welcoming his second child last month. The 38-year-old announced on Feb. 19 that his wife, Laura, had given birth to a baby boy whom they've nicknamed "BabyBox2" — the couple's 19-month-old son is publicly referred to as "BabyBox."
Shortly before the newborn's arrival, Dan told social media followers that Laura was being induced three weeks early due to high blood pressure. A day after the delivery, the proud husband and father wrote, "Shout out to my amazing wife. Battled gestational diabetes the entire pregnancy."
He explained that because of the diagnosis, Laura had to test her blood and shoot herself with insulin multiple times a day. "She did this without complaining and just showed how great she is," he added.
Article continues below advertisement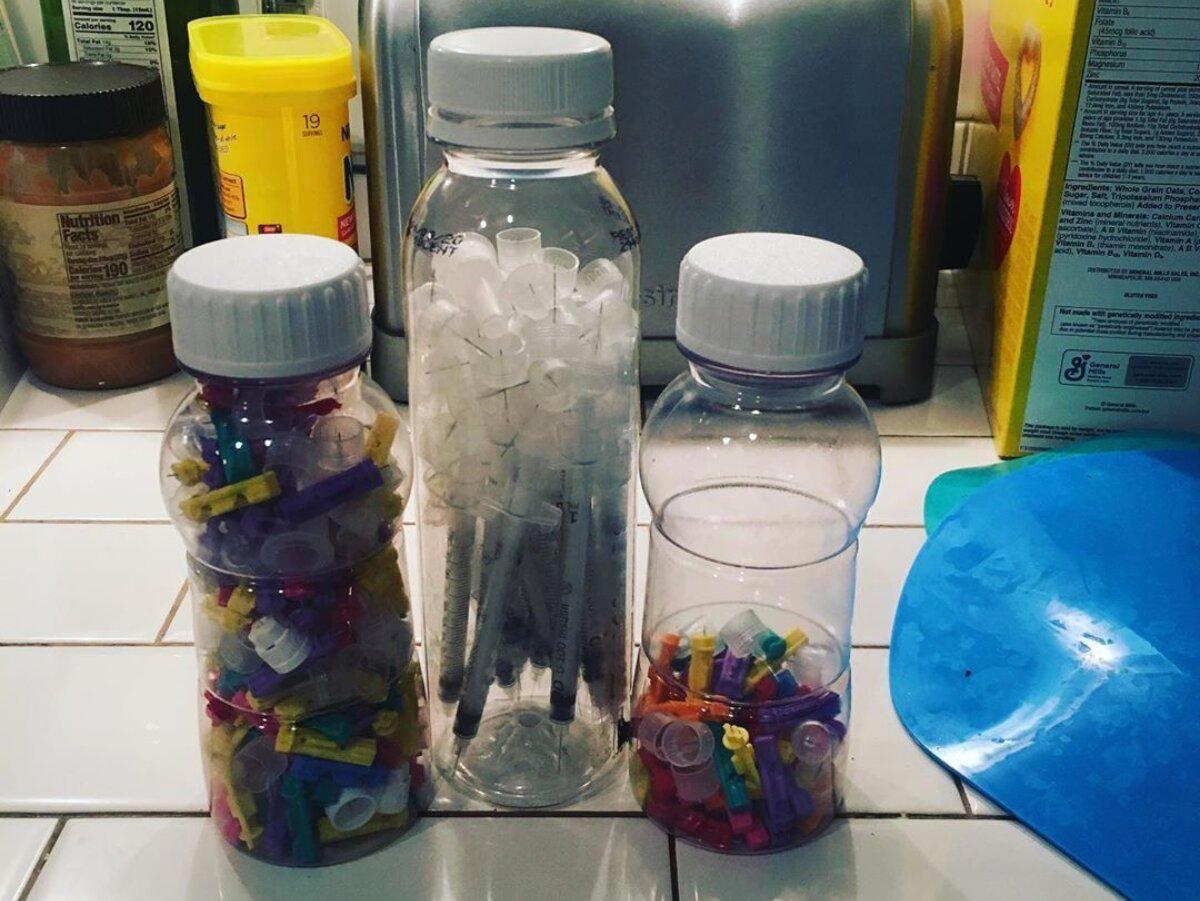 Dan revealed that the duo was expecting baby No. 2 during his radio show's Oct. 9 broadcast. "We found out [in] early July," the on-air personality said through tears. "It's emotional to know you're gonna be a dad again. It's not a sad cry. I'm so excited."
Article continues below advertisement
Lunchbox's first child was also born early.
Due dates mean nothing in the Chappell home! The pair's oldest son was a preemie, arriving six weeks ahead of schedule in July 2018. "After talking with the doctors and them going over everything, I feel 100 percent confident because they said the baby looks great," Dan told fans at the time.
"At first, they just thought they were going to rush him to the NICU, but he was doing so well that my wife actually got to hold him, so that was really cool," he shared. "She was really upset that she wasn't going to be able to hold him but she got to hold him for maybe a minute."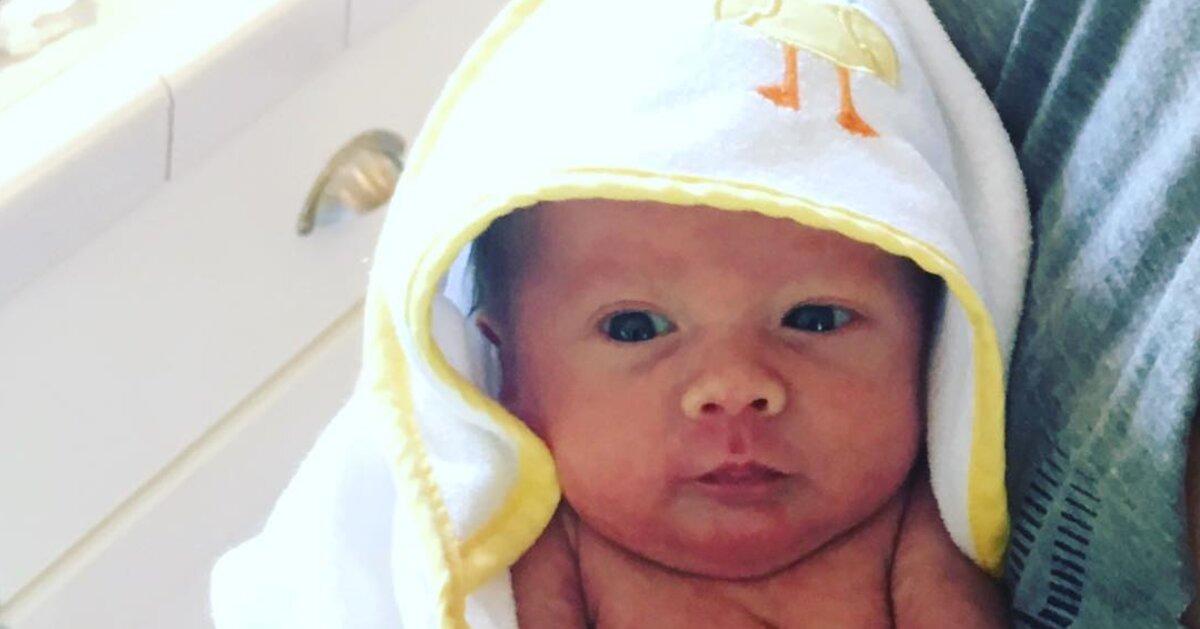 Article continues below advertisement
Even though BabyBox2 is only two weeks old, he's already experienced his first natural disaster. Dan and the boys were forced to seek shelter as a tornado ripped through their neighborhood in Nashville, Tenn. on March 3.
"Had to grab #BabyBox & #BabyBox2 and take cover in the dark nasty unfinished basement. Scary as crap," Dan tweeted after the fact. "Positive note, this is the best #BabyBox2 has slept his entire life. We are all safe also!"
An hour later he wrote, "Just seeing pictures of the devastation from the tornado. Praying everyone is okay. Nashville took a lot [of] damage. Didn't realize the severity of the situation. My heart hurts seeing so much of my community destroyed."
After surveying the wreckage himself, Dan revealed that the tornado barely missed his home. "Just seeing the destruction one block and two blocks over from my house is heartbreaking," he commented. "Yesterday trying to help the people of my neighborhood made me realize how lucky we were."
Our thoughts are with the residents of Nashville during this trying time.