Radio Host Bobby Bones Announces Engagement: "I Waited So Long for the Right One"
Who is Bobby Bones dating? The radio host announced that he's engaged to girlfriend Caitlin Parker in a heartfelt Instagram post.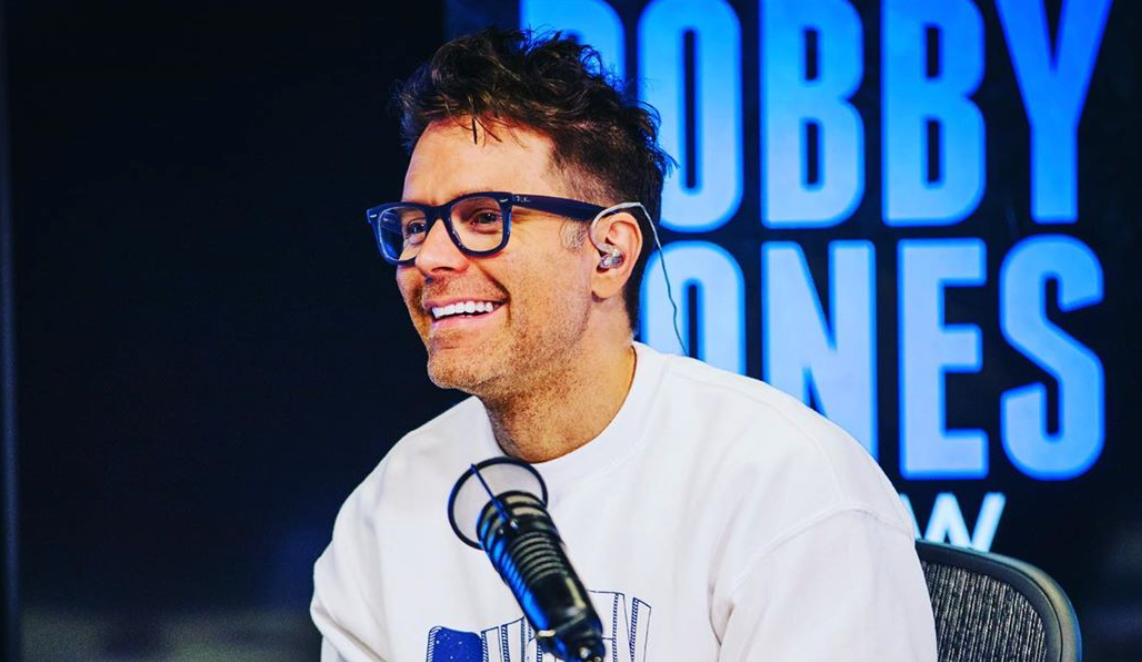 Radio host and American Idol mentor Bobby Bones has been an open book about his dating life — especially when he's single. And, in February he opened up about some Valentine's Day plans he had made.
So, who is Bobby dating? Get the latest on his recent engagement and past dating history.
Article continues below advertisement
Bobby Bones announced he's engaged in an Instagram post.
Last February, Bobby didn't reveal the identity of this certain someone, but he admitted on his show that he did, in fact, have plans for Valentine's Day.
"I have to do something for Valentine's Day this year," he said on air. "I haven't had to do it for years. At least three [years]."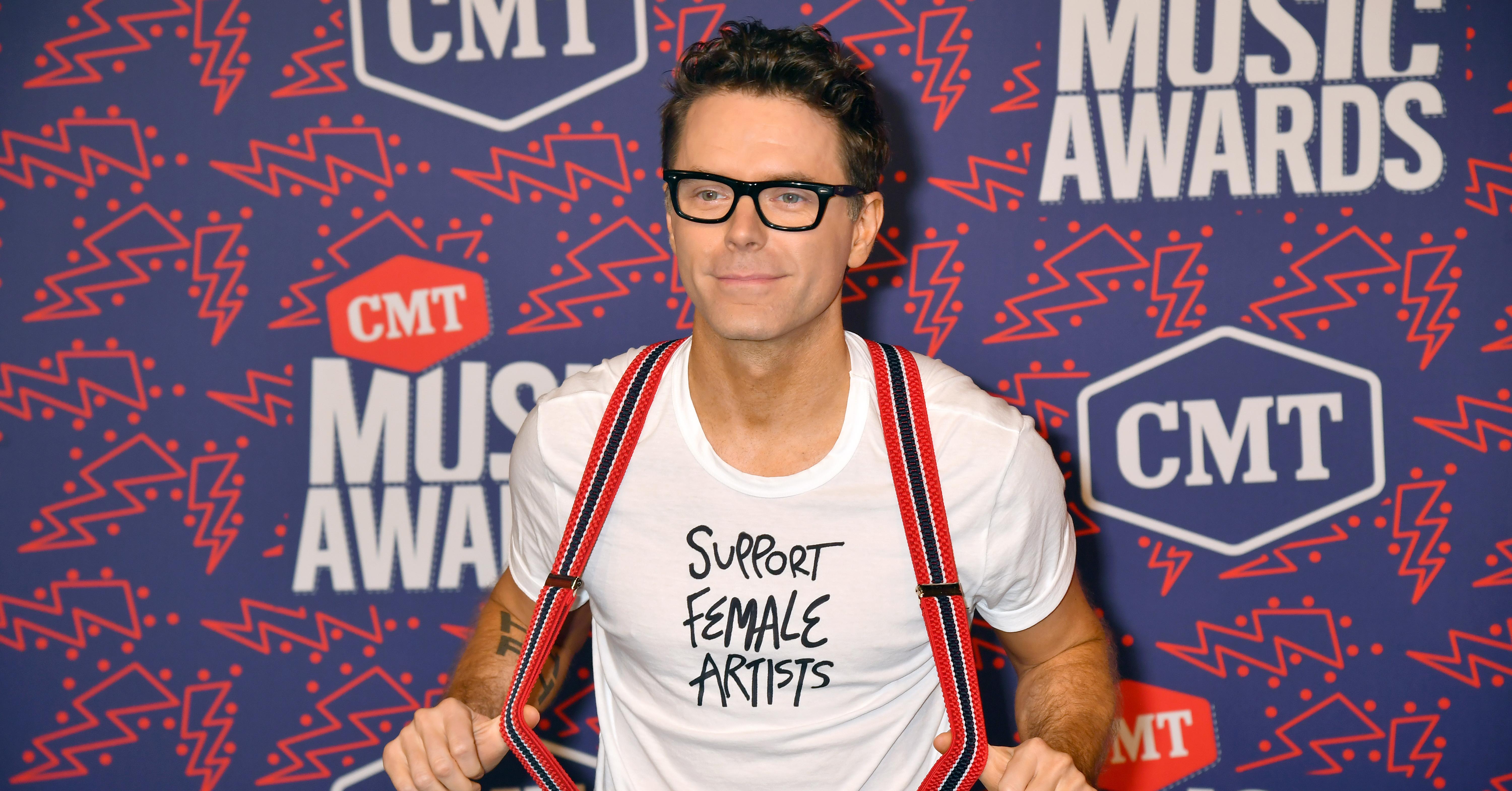 Article continues below advertisement
But he also admitted that he didn't really know what exactly those plans would be. He did reveal that the woman he's seeing doesn't live in Nashville, which really leaves her identity up in the air.
"I just haven't thought about Valentine's Day as a real thing for me because it hasn't been for such a long time," he said.
People had been speculating that Bobby has a new woman in his life for a while, especially after noticing an unfamiliar woman in some TikTok videos he posted.
On Oct. 11, the host happily announced that he's engaged to girlfriend Caitlin Parker.
Article continues below advertisement
"I am the luckiest. I waited so long for the right one. And it payed [sic] off," he shared in an Instagram post. "Surprised her with a secret proposal in the barn in the backyard. After she said yes, our song 'nothing left to lose' by Mat Kearney was playing outside. And it was @matkearney playing it. She said it was at Mat's concert during this song that she knew I was the one for her."
Article continues below advertisement
Bobby was previously linked to Nikki Glaser.
After his appearance on Dancing With the Stars, Bobby was supposedly linked to fellow guest Nikki Glaser. The pair never confirmed their relationship while they were seeing each other, but both publicly talked about it after the fact.
Nikki made a claim while on The Howard Stern Show that she and Bobby definitely dated for a while, but that he, in fact, ghosted her.
"I didn't fall in love, but I did fall in 'show love,'" she says, before telling Howard Stern that she got with Bobby while on the show (while, simultaneously, bashing his dancing skills).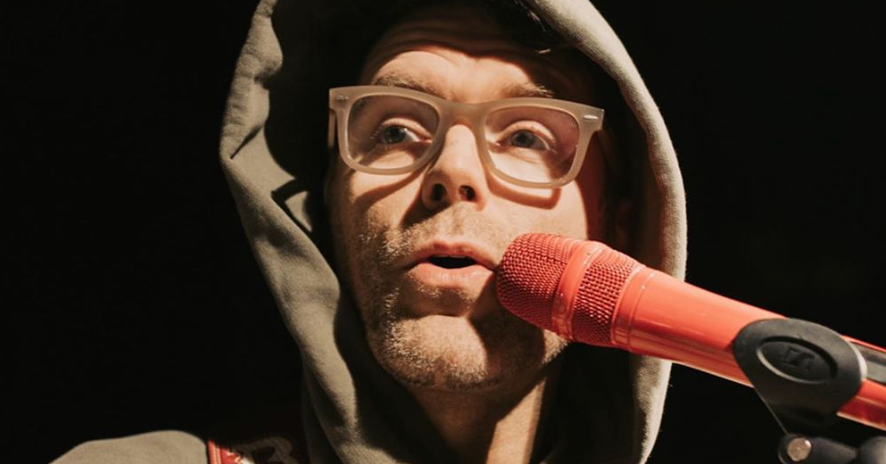 Article continues below advertisement
"I was really making him work for it, because I wasn't sure of him," she continued, admitting that she was also seeing her ex-boyfriend at the time. But she decided to give things with Bobby a shot, to no avail. "He kind of ghosted me... It was really emotional more than anything. We were really just like talking about how hard this was and how emotional it was."
But Bobby claims that he didn't ghost her – but he doesn't mind that she poked fun at him.
"I don't know if we dated!" he told Entertainment Tonight. "I was on her radio show two weeks prior to that! There was a little hyperbole there... She's so funny, and as someone who creates content to be funny, I was fine with her saying whatever. Whatever makes Howard Stern laugh, because he's the greatest. Whatever for a good story."