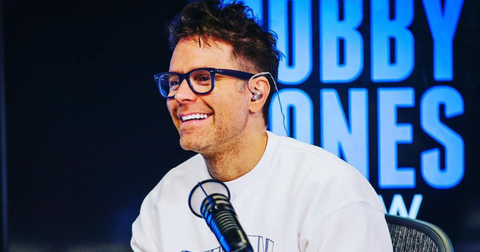 Bobby Bones Has Valentine's Day Plans This Year
By Sara Belcher

Updated
Radio host and American Idol mentor Bobby Bones has been an open book about his dating life — especially when he's single. But recently, he seems to have laid off the details about his struggle being single.
Hopefully, for him, this means there's someone new in his life. If so, who is Bobby dating?
Bobby definitely has a special someone for Valentine's Day.
While he hasn't revealed the identity of this certain someone, Bobby admitted on the show that he did, in fact, have plans for Valentine's Day, and there was a woman he would be making those plans with.
"I have to do something for Valentine's Day this year," he said on air. "I haven't had to do it for years. At least three [years]."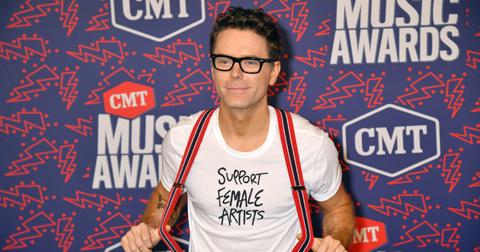 But he also admitted that he doesn't know what exactly those plans will be yet. He did reveal that the woman he's seeing doesn't live in Nashville, which really leaves her identity up in the air.
"I just haven't thought about Valentine's Day as a real thing for me because it hasn't been for such a long time," he said.
People have been speculating that Bobby has a new woman in his life, especially after noticing an unfamiliar woman in some TikTok videos he's posted.
Maybe he'll let us know who she is after their romantic date.
Bobby was previously linked to Nikki Glaser.
After his appearance on Dancing With the Stars, Bobby was supposedly linked to fellow guest Nikki Glaser. The pair never confirmed their relationship while they were seeing each other, but both publicly talked about it after the fact.
Nikki made a claim while on The Howard Stern Show that she and Bobby definitely dated for a while, but that he, in fact, ghosted her.
"I didn't fall in love, but I did fall in 'show love,'" she says, before telling Howard Stern that she got with Bobby while on the show (while, simultaneously, bashing his dancing skills).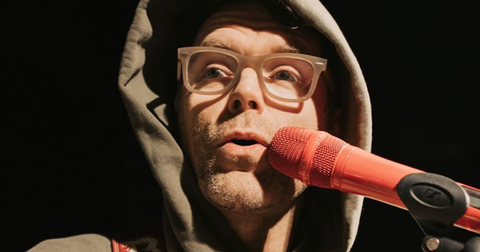 "I was really making him work for it, because I wasn't sure of him," she continued, admitting that she was also seeing her ex-boyfriend at the time. But she decided to give things with Bobby a shot, to no avail. "He kind of ghosted me... It was really emotional more than anything. We were really just like talking about how hard this was and how emotional it was."
But Bobby claims that he didn't ghost her – but he doesn't mind that she poked fun at him.
"I don't know if we dated!" he told Entertainment Tonight. "I was on her radio show two weeks prior to that! There was a little hyperbole there... She's so funny, and as someone who creates content to be funny, I was fine with her saying whatever. Whatever makes Howard Stern laugh, because he's the greatest. Whatever for a good story."
Bobby blames his busy schedule for his problems getting a girlfriend.
More than anything, Bobby claims that the reason he struggles to connect with and keep a girl is that his schedule is so busy, it makes it hard to make dating a priority.
Bobby told PopCulture.com that while having dinner with a friend, he explained his struggle. "I pulled out my phone, I said, 'Here's my calendar.' I've got myself to a point where I'm in a different city every week," he said.
He admitted that part of the problem was his drive to work harder when he was feeling lonely, leading to a cycle he was struggling to break.
"I get home for a day and I've not built any sort of friendship circle or girls that I could be dating, and I go 'Wow, I'm so lonely,'" he told the outlet. "And so I'm like, 'Well I don't wanna feel this way so I'm just gonna keep working,' so it's a bad cycle that I have to break. I'm working through it."