Was Mangago Finally Hit With the Ban Hammer for Illegally Uploading Manga?
Tons of manga fans around the world are left scratching their heads wondering just what happened to Mangago. Find out if it was banned.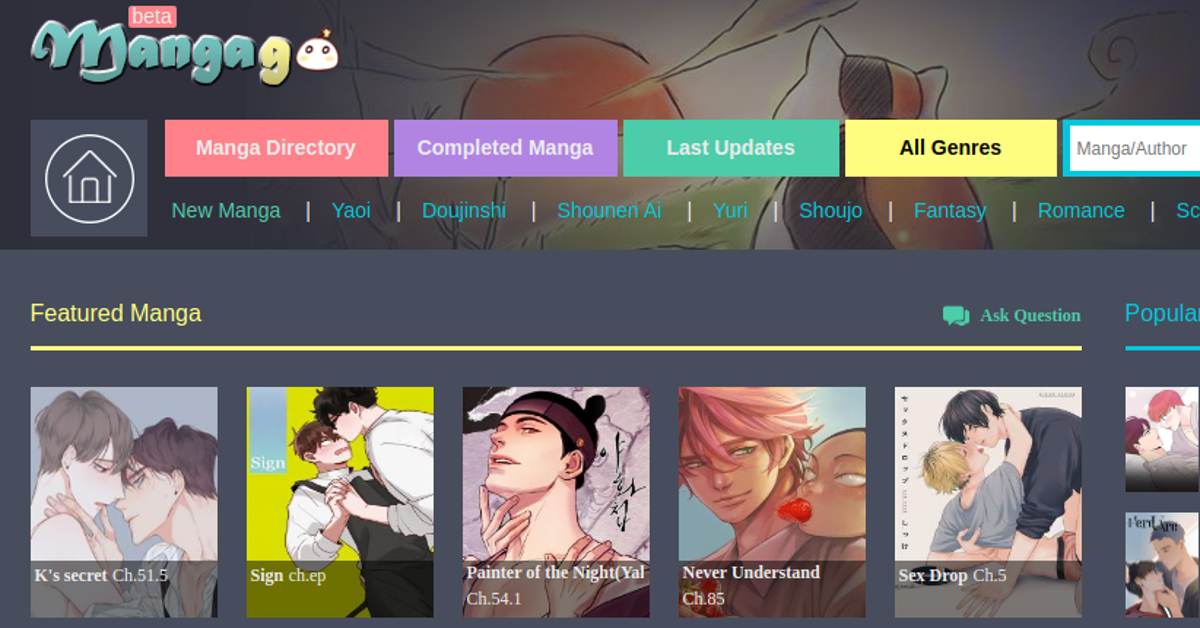 While there are a bunch of old-school businesses that want to blame the evils of the internet on piracy, the truth is that folks have been copying stuff for personal use and small-scale side hustles for a very, very long time. PC games were easily copied onto floppy discs, heck, folks were even bootlegging vinyl records with acetate copies back in the day, so the battle against piracy has existed for decades, like what happened with Mangago.
Article continues below advertisement
What happened to the Mangago.me site?
If you're into reading Manga but don't have the budget to go and buy every single new edition that comes out of a series you enjoy, then you've probably heard of Mangago.me. It's an illegal manga reading site where folks upload scans, screenshots, CBR files, or PDFs of comics for all to enjoy, without having to pay a single penny.
Naturally, artists and manga production companies aren't too thrilled about the site.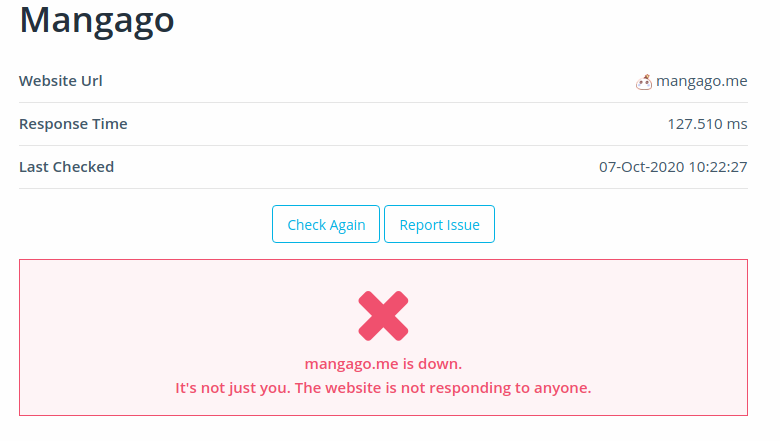 Article continues below advertisement
So it was only a matter of time before a number of folks with vested business interests in ensuring that people aren't getting licensed work for free worked to put the kibosh on it. So that's exactly what happened. Enough people complained and sent cease and desist letters to whoever was running mangago.me that the site was ultimately shut down.
The error 1001 isn't permanent, however, and Mangago won't be down forever.
In case you're wondering, yes, this has happened in the past with the website and it didn't take long for admins to get it up and running all over again. And it probably won't be the first or last time that this happens either.
And while there were a lot of people throwing their arms up in the arm in frustration over the site closure, it's kind of hard to complain.
Article continues below advertisement
It's not like you're paying for the service at all: it's where fans can illegally gain access to free content, so people really shouldn't complain. Like any other illegal sharing service, once it becomes too big, what usually happens is that it gets shut down permanently. Just ask the folks at Admitme.TV and their legions of fans.
Article continues below advertisement
There are other online manga services where you can gain access to your favorite titles without having to buy physical copies of the books or pay full price for entire issues and that's Lezhin. The webtoon portal founded by a South Korean blogger in 2013 allows people to pay per chapter, so if you don't have a lot of scratch saved up, you can still get your manga fix without having to fork over a pretty penny.
Article continues below advertisement
What's great about Lezhin is that artists are getting a fair share of the profits, so everybody wins. Well, except for the folks who can't afford to buy Manga and don't feel right about reading it for free.
Article continues below advertisement
Again, if you're a Mangago.me user and are frustrated by the site getting shut down, what you may want to do is try and download the comics to read at a later time just in case it goes down again. Because after all, it is a site founded on piracy, and those don't really stay up for too long. It's only a matter of time before it goes under again.