Mike Tyson Sold His Pet Tiger of 16 Years and Got a Dog Instead
Whatever happened to Mike Tyson's pet tiger? The beloved former heavyweight boxing champion and now marijuana mogul shared why he sold her.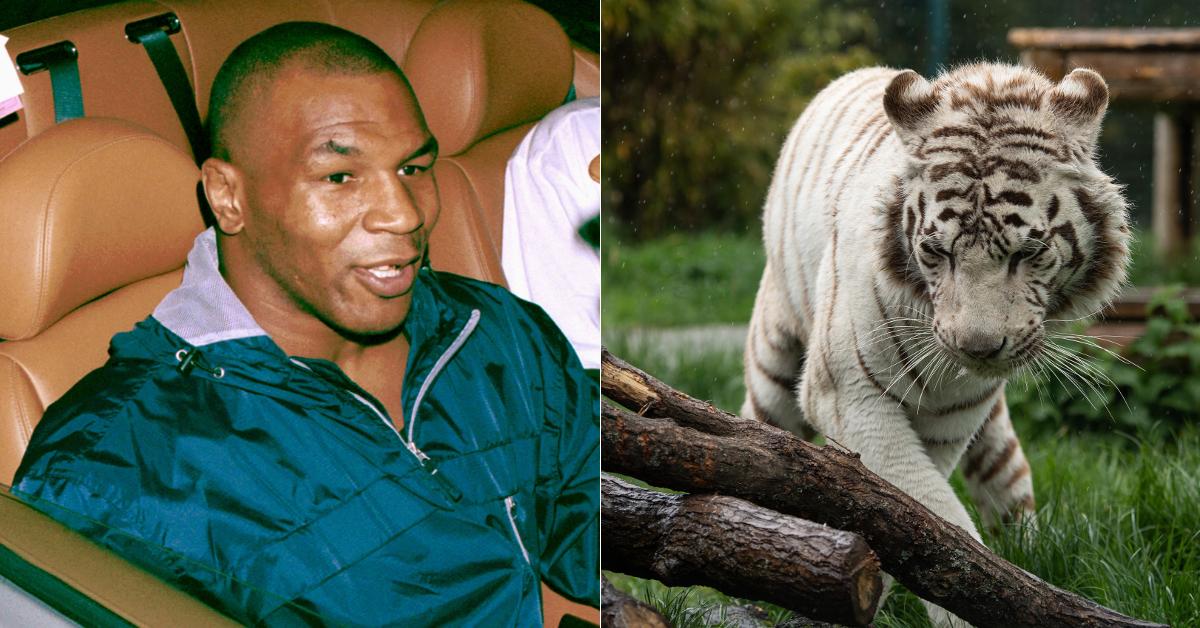 When it comes to the world of combat sports, there are a few names that stand tall above the rest. If you ask anybody to create a list of some of the most feared boxers in the world, Mike Tyson is high on that list, especially when one considers how quickly he reached the highest levels of the sport. But there are many questions about his larger-than-life existence.
For many years, Mike Tyson owned several pet tigers, one named Kenya. What happened to her?
Article continues below advertisement
Mike Tyson's life is full of crazy stories and what happened to his tiger, Kenya, is just one of them.
During an appearance on The Joe Rogan Podcast, Mike Tyson explained why he decided to purchase tigers in the first place. According to the champ, he bought the big cats while he was still behind bars for his 1992 rape conviction, a conviction that Mike and his legal team still say was rendered unfairly.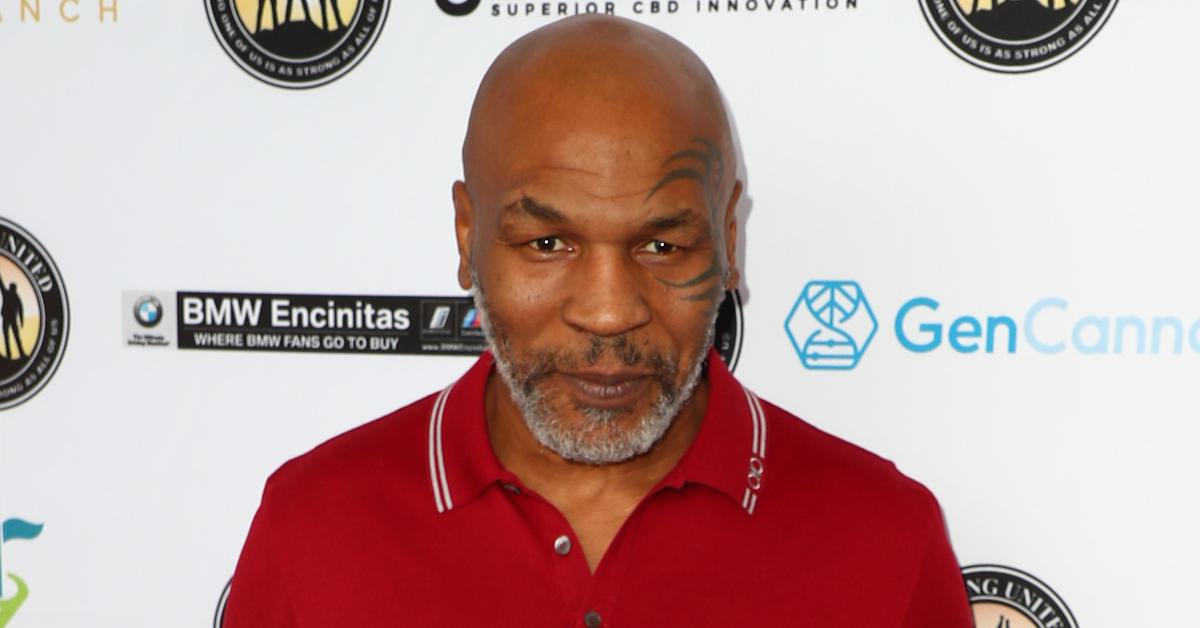 Article continues below advertisement
The jury ultimately convicted Mike, and he told Joe that while he was locked up, he was on the phone with a car dealer about purchasing a new vehicle, but instead bought a tiger for $71,000.
He delved into his relationship with his beloved tiger, Kenya, and his decision to ultimately give the animal up, in an interview with GQ.
No, Mike Tyson does not still have his pet tiger.
"I did have a pet tiger, her name was Kenya and she was around 550 pounds," Mike Tyson said. "I had a great affection for her; I kept her, I slept with her, I kept her in my room. She stayed with me; I had her for about 16 years. But she got too old and I had to get rid of her when her eyes and her head got bad. Oh, and she ripped somebody's arm off."
Article continues below advertisement
Mike went in-depth about the incident, stating that a neighbor had jumped into his yard and began playing with Kenya. However, since his tiger wasn't familiar with the neighbor, she attacked the woman.
The boxer-turned-entrepreneur states that the woman tried suing him but when his lawyers had evidence the woman was at fault for hopping the fence, the lawsuit was dropped.
Article continues below advertisement
Mike states that because "she was just f--ked up," he decided to give "her $250,000 or whatever it was" because he was making a lot of money at the time and felt bad for her and the injuries she sustained.
Mike acknowledges that it was wrong to keep a wild animal like a tiger in his home. In an Instagram Live with rapper Fat Joe, per Insider, Mike said, "I loved them, I used to sleep with them. I'm just happy I educated myself, I know it was late … but I was doing the wrong s--t. I shouldn't have had them in my house. I was wrong."
Article continues below advertisement
Mike Tyson doesn't have his tigers anymore; instead, he now owns a poodle named Mars. He even has his own Instagram account. But while he's given up the wild animals of his past, he will be revisiting another notorious moment soon.
Article continues below advertisement
The video of Mike Tyson biting Evander Holyfield's ear is going viral again ahead of their imminent fight.
In what's probably the most viral moment in boxing history, Mike Tyson, frustrated by the alleged headbutts Evander Holyfield kept landing on him in their fight, bit off part of Holyfield's ear in retaliation.
The two men are reportedly working on a third fight, especially after the massive payout "Iron" Mike received for his bout against Roy Jones Jr.
Article continues below advertisement
Metro reports that the two legends are currently training for the bout that is "signed, sealed, delivered." Mike Tyson shocked the internet after training footage of him surfaced before any announcement of his fight with Jones. The exhibition bout culminated in an "unofficial draw," but many people heavily scored the fight with Tyson as the winner.