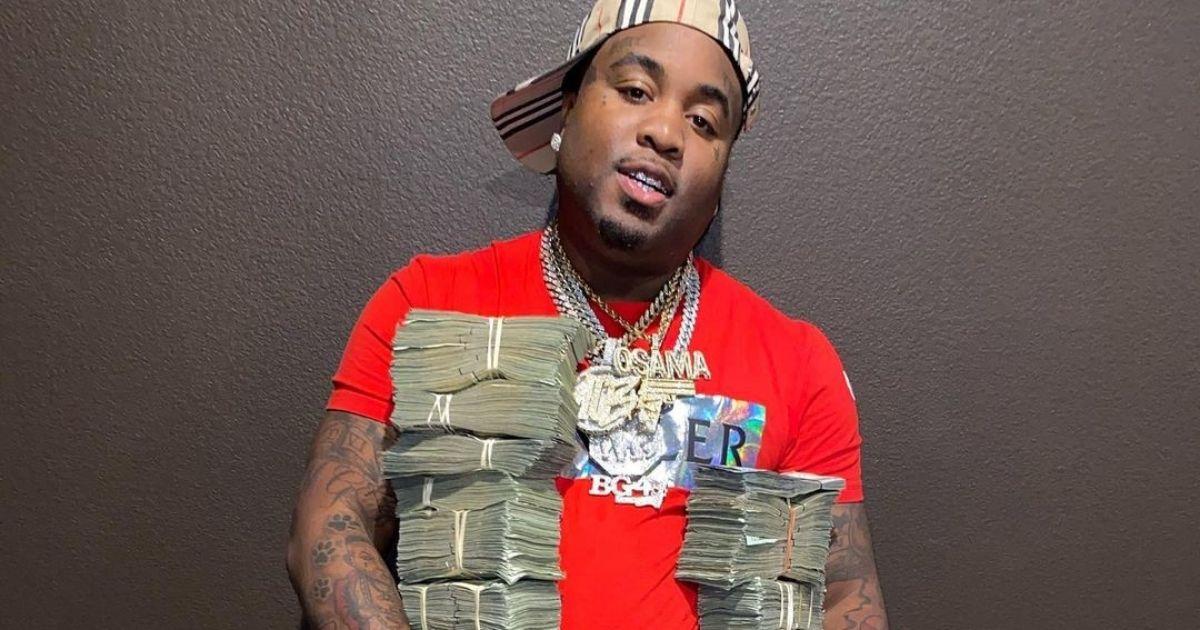 Rapper Mo3 Has Reportedly Died Following Shootout While Driving
There have been several reports that Dallas-based rapper Mo3 has died. The news is circulating on social media that a shooting occurred. Now people are trying to find out what happened to Mo3 and trying to sift through the details that are still trickling through.
Article continues below advertisement
What happened to rapper Mo3? He was reportedly shot and killed.
According to reports, the details on what happened to Mo3, whose real name is Melvin Noble, aren't super clear as of Nov. 11, 2020. However, police reports indicated that a shooting took place while 27-year-old Mo3 was driving on a busy freeway.
Article continues below advertisement
According to Urban Islandz, who cites multiple sources as confirmation, another car pulled up to a car driving on the freeway, alleged to have been one Mo3 was in, and opened fire on the person in the vehicle. The publication reports others on the road were attempting to get away from the scene. The rapper who was reportedly driving the car being shot at is said to have crashed into a concrete barrier before his car stopped.
Several videos of the alleged scene of the shooting and accident have surfaced on social media. The publication reports that these videos show a man lying on his back in the middle of the road while another person performed CPR.
Article continues below advertisement
In a statement given to Heavy, the Dallas Police Department confirmed that an incident took place at approximately 11:55 am on Nov. 11. The statement read, "… an adult male victim was traveling northbound on I-35 at Clarendon Drive when he was approached by a suspect(s) driving what is believed to be a dark color car. The suspect, described as an adult Black male, exited his car armed with a firearm and began approaching the victim's car."
Article continues below advertisement
It continued, "The victim exited his vehicle and began running southward on the freeway. The suspect chased the victim and fired multiple rounds, striking him. In doing so, the suspect also struck an innocent bystander, an adult male, who was sitting in his vehicle."
The statement continued to say that the first victim of the shooting and accident was taken to a local hospital where he died of his injuries. The second victim was also transported to a hospital in the area. However, the police say his injuries do not appear to be life-threatening at this time.
Article continues below advertisement
According to the police, they will not be releasing the name of the victim who died until they can make contact with the individual's next of kin.
They also noted that the person or people involved in the shooting and all suspects still remain at large.
Article continues below advertisement
Urban Islandz reported that the person who died of the injuries related to this incident was Mo3. Many fans have taken to social media to express concern and confusion over whether it was the rapper who died.
Article continues below advertisement
Article continues below advertisement
Article continues below advertisement
Article continues below advertisement
Late in 2019, Mo3 updated fans during an Instagram Live video to say that he was being shot at, right in that moment. Reports indicated that he was worried he was shot in the hand and possibly the head but assured his fans he was doing OK.
Regardless, someone did pass away during this incident, and if the reports turn out to be true, and it was Mo3, we're sending our thoughts to his friends and family.