Regis Philbin's Late Son Daniel Was Recognized for Bravery After 9/11 Attacks
Regis Philbin was the father of three daughters and one son, Daniel. Daniel was awarded for his bravery after the 9/11 attacks and died in 2014.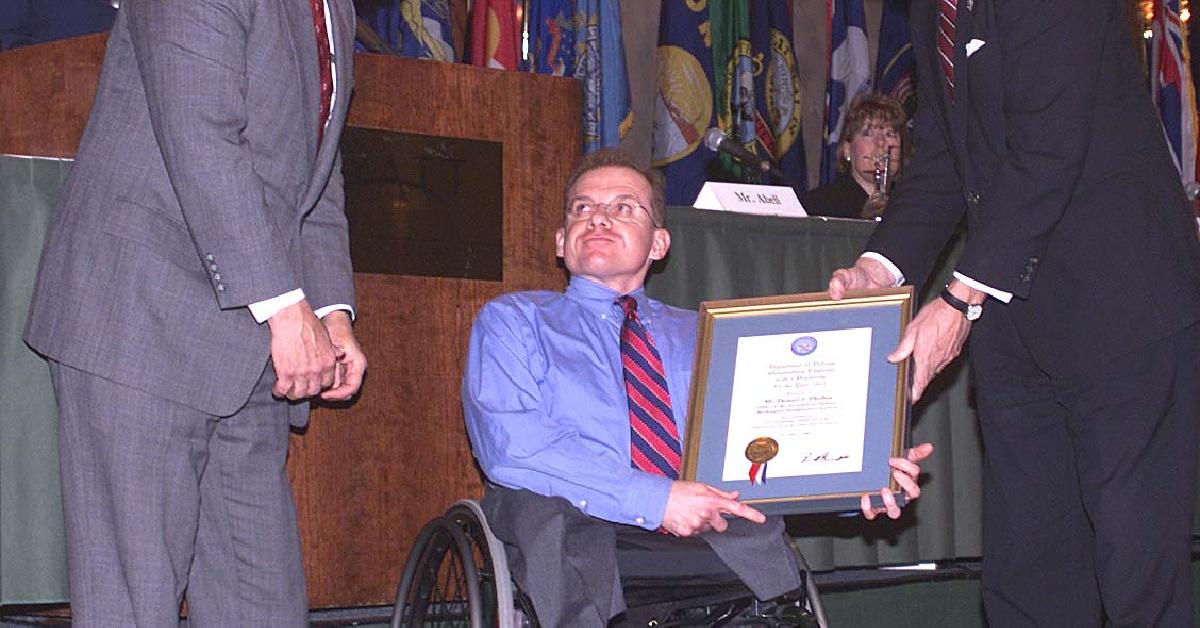 Iconic television host Regis Philbin died at the age of 88 on July 24, 2020. Over his many decades of television work, Regis quickly became a household name, and his family became relatively well-known to his fans as well. It wasn't uncommon for Regis to mention his wife, Joy, or daughters J.J. and Joanna during an episode of Live! with Regis and Kathie Lee (or Live! with Regis and Kelly).
Article continues below advertisement
Regis also had two children from his first marriage to Catherine "Kay" Faylen — a daughter named Amy and a son named Daniel. Sadly, Daniel passed away in 2014. He was a man with a fascinating life (and would have been even if his dad hadn't been super famous). Here's what we know about the late Daniel Philbin.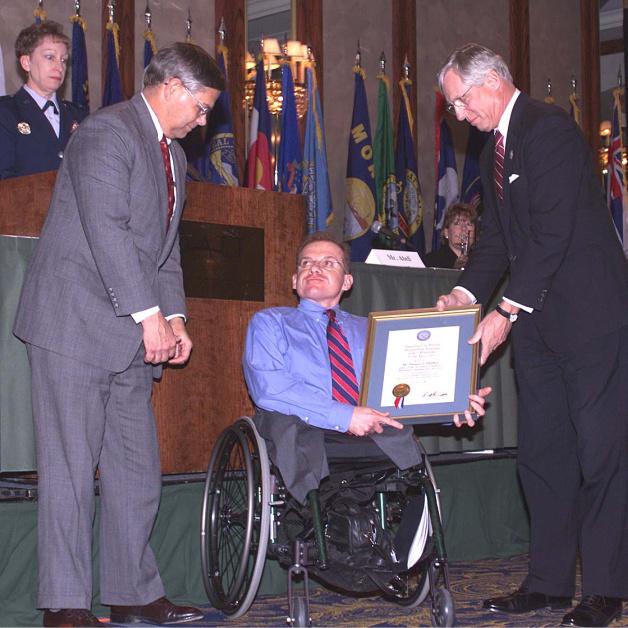 Article continues below advertisement
What happened to Regis Philbin's son, Daniel?
Daniel was born in 1967 with a spinal cord defect that eventually led to having both of his legs amputated. He grew up in Los Angeles, attending Quartz Hill High School and receiving a bachelor's degree in political science from California State University at Northridge. He then earned a master's degree in world politics from The Catholic University of American in Washington in 1996.
In 1992, Daniel had a summer internship with the Directorate for Defense Information (now known as the Defense Press Office). Apparently, he did a great job with the internship — he was invited to return for another internship after he finished graduate school. After that, he began working full-time for the Department of Defense, eventually becoming a writer-editor in the Secretary of Defense's Public Affairs Office's Directorate of Public Inquiry and Analysis (quite the job title!).
Article continues below advertisement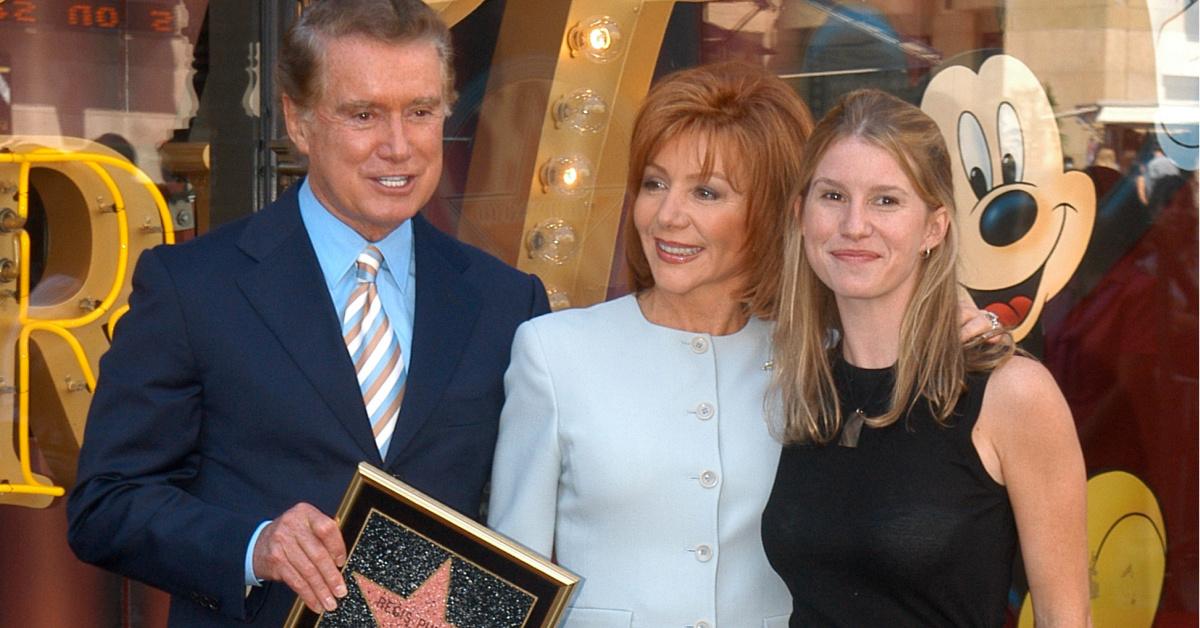 Daniel Philbin was recognized for his outstanding actions during the Sept. 11, 2001 terrorist attacks.
On Sept. 11, 2001, Daniel was working at his desk in the Pentagon when a Boeing 757 aircraft that had been overtaken by hijackers crashed into the western facade of the building. He quickly left the building, then decided to focus on helping his office deal with the media.
Article continues below advertisement
"I pushed myself over to the Navy Exchange gas station — about a mile — where the (Office of the Secretary of Defense) Public Affairs had set up a command post," he said in an interview with the Department of Defense. "They were trying to continue the public affairs operation from there until we could get back into the building."
Daniel returned to the Pentagon later that evening — while part of the building was still in flames — in order to assist with a press conference. He went back the next day to continue helping with additional duties. He was hospitalized for several days afterward.
Article continues below advertisement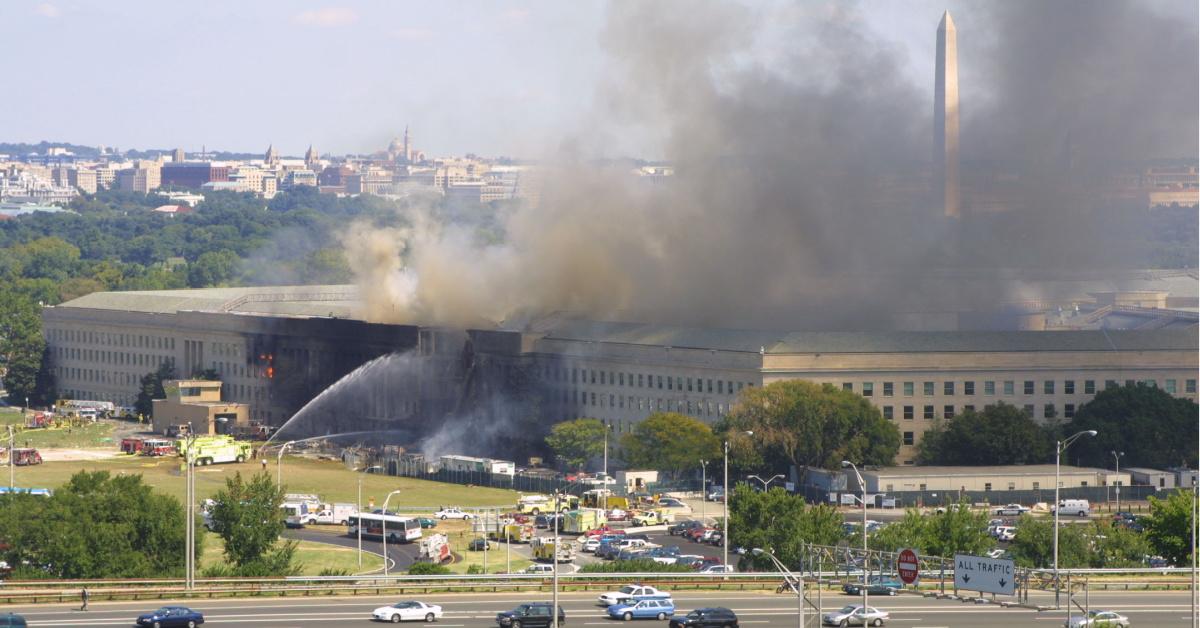 Daniel's job changed drastically after the attacks. He worked tirelessly on the Secretary's Situation Report, which was initially submitted seven days per week, requiring upward of 14 hours of preparation every single day. On top of that, Daniel worked to respond to cards and letters that came flooding in after Sept. 11.
Article continues below advertisement
"It's very difficult to respond to every single person who wrote in," he said. "I try to focus a lot on kids in schools because they're the future. Hopefully, when they finish their schooling, they'll remember that response they received from the Department of Defense and perhaps they'll want to work with us or join our colleagues in uniform. I try to look ahead a few years." In December of 2002, Daniel was awarded for his outstanding contributions to the DoD workforce.
In 2014, Daniel died of natural causes at the age of 49. In a 1994 interview with Esquire, Regis had said of Daniel, "He's my hero in life. For him to overcome all this disability, to graduate from college, work on his master's program — he's just dynamite, a remarkable kid." Obviously, that "remarkable kid" grew into a remarkable adult, and the world was a better place because of both Philbin men.