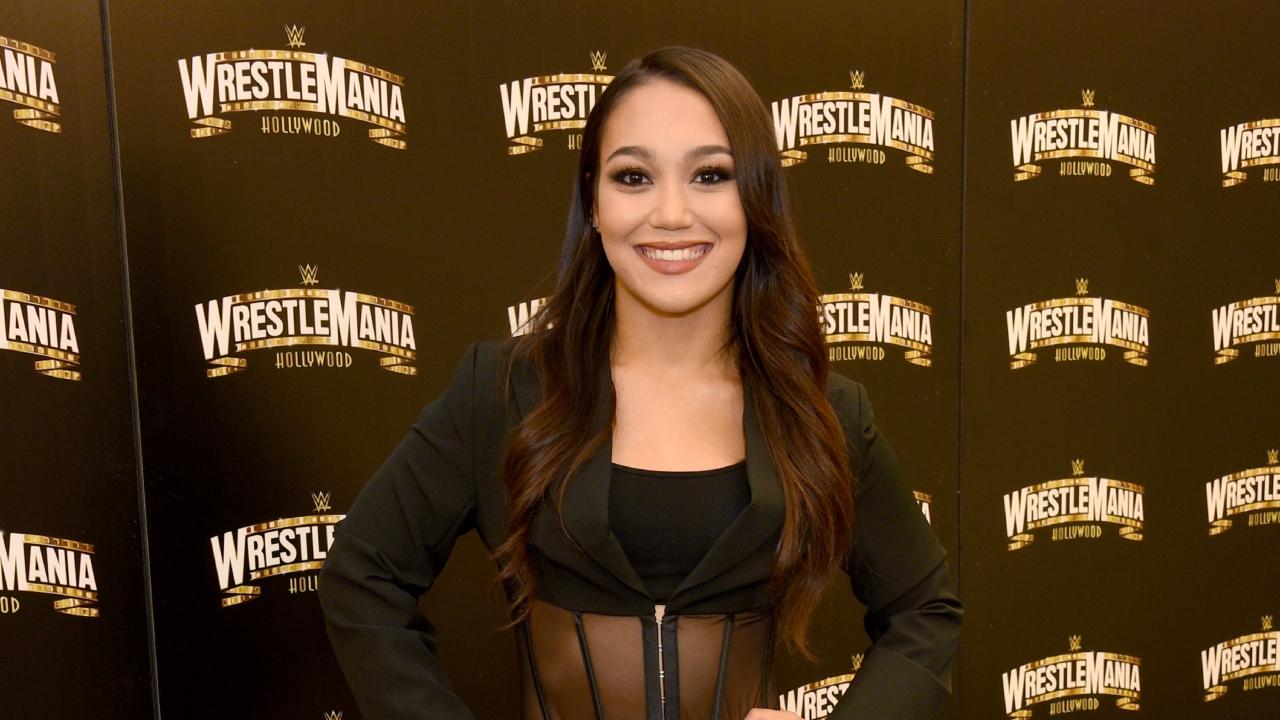 Is Roxanne Perez OK? WWE Says She Was Hospitalized Overnight After NXT Roadblock
After signing a contract with WWE's developmental brand NXT in March 2022, pro wrestler Carla Gonzales officially changed her ring name to Roxanne Perez ... and the rest, my friends, is history.
Roxanne has quickly become a prominent figure in women's wrestling. On Dec. 13, 2022, she became the current NXT Women's Champion after dethroning her predecessor Mandy Rose, who had held the title since Oct. 26, 2021.
Article continues below advertisement
But less than 100 days into her reign, Roxanne was seen leaving her latest match on a stretcher.
What exactly happened to her? Below, we share details of the incident.
Article continues below advertisement
What happened to Roxanne Perez?
During the March 7 episode of WWE Next, Roxanne was pitted against former NXT UK Women's Champion Meiko Satomura. Roxanne noted before the fight that she had never trained so hard for a match.
Her hard work paid off as she defeated Meiko. But after the bell rang, the 21-year-old collapsed and became unconscious. The medical team quickly hopped to the scene and ushered Roxanne out on a stretcher. A video later shared on the WWE website showed Roxanne being loaded into an ambulance.
Article continues below advertisement
Meiko, although unvictorious, definitely brought her A-game to the ring. Her signature Scorpio Rising Axe Kicks took Roxanne aback. But Roxanne refused to go down.
In an Instagram post shared before the match, the Texas native expressed how difficult — but also necessary — this fight against Meiko would be.
Roxanne wrote: "I need this match. I need it to prove to not only you [Meiko], but myself that I can overcome the final boss. I need this match because If I really love this as much as I say I do, if I really want this as much as I say I do, then I am going to have to do everything I can to finally conquer you. I know this battle will be far from easy, but I will keep my NXT Women's Championship. Because I am the prodigy, and this is my destiny."
Article continues below advertisement
Is Roxanne Perez OK? Some fans think the incident was staged.
The Twitter account for WWE NXT shared in the early morning hours of March 8 that Roxanne would be kept overnight in the hospital for "observation and continued testing." The network has yet to confirm her release or share any further details.
Article continues below advertisement
Fans naturally tweeted out their best to Roxanne. "My heart and prayers are with Roxanne for a speedy recovery and that she will be OK," wrote one fan, adding, "That was scary to see and watch. Can't imagine how she is feeling."
Another reckoned that she shouldn't be at a hospital, but rather at a medical facility for more intimate care.
Article continues below advertisement
Others simply didn't believe Roxanne was actually hurt. They claimed this horrible incident was staged for ratings.
Article continues below advertisement
Whatever the case may be, we send our thoughts and love to Roxanne.