Fans Demand Answers—Where Is Sarah Spain on 'Around the Horn'?
Panelist and guest host Sarah Spain hasn't been on 'Around the Horn' in quite some time, so fans of the ESPN show are wondering what happened to her.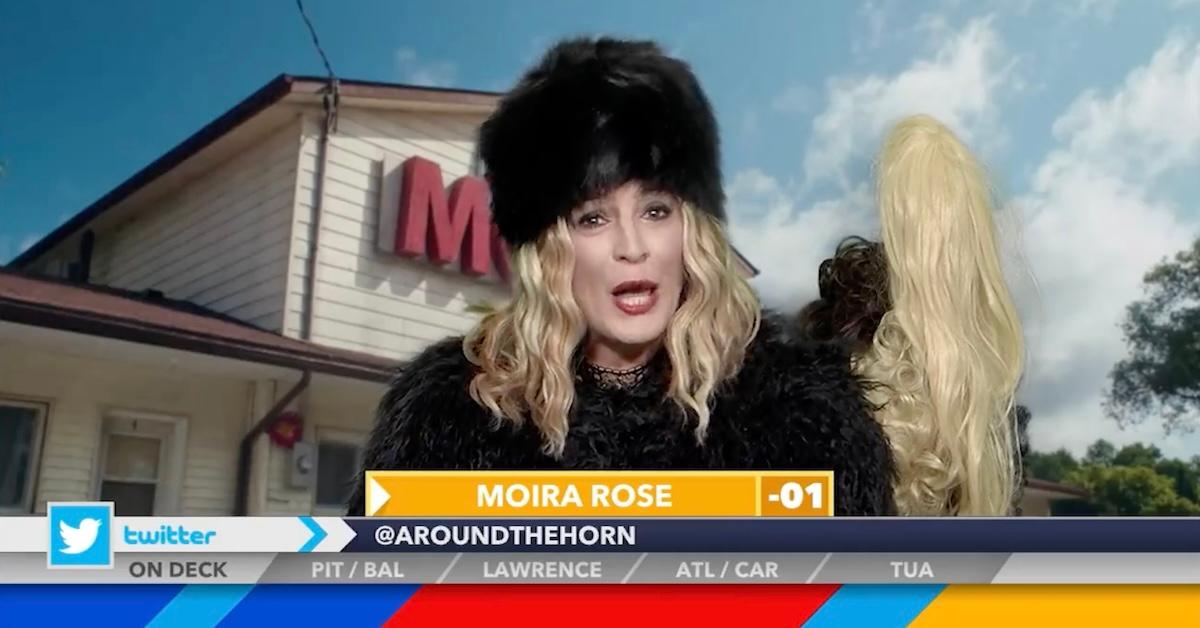 The Gist:
Sarah Spain, a popular panelist and guest host on ESPN's Around the Horn, has been absent from the show for over eight months.
She confirmed her absence was not due to leaving ESPN but provided no specific reason, leaving fans speculating.
Despite her current pursuits, fans are hopeful that Sarah Spain may return to the show in the future.
Article continues below advertisement
Whenever someone disappears from our favorite shows without explanation, we always want to know what happened. Sarah Spain was noticeably absent from the ESPN panel show, Around the Horn, on Halloween, which she typically crushes with kooky characters and costumes. Without her, the show just feels empty and like it's missing an imperative voice.
It's been more than eight months since we've seen Sarah Spain on Around the Horn, so it's only natural that fans of the show would be wondering where she is. So we did some digging. What happened to Sarah Spain?
Article continues below advertisement
Sarah Spain is no longer on 'Around the Horn,' but what happened?
While fans had been speculating for months about whether Sarah was still part of Around the Horn, no official announcement had been made … until Halloween. Spooky! On Oct. 31, 2023, Sarah wrote on Twitter and Instagram:
Article continues below advertisement
"ICYMI, I haven't been on @AroundtheHorn this year due to [redacted]. My lifelong dream was to be in the SNL cast so it's not hyperbole to say Halloween eps and getting to play characters on TV were career highlights. Sad not to be on but pumped to watch."
Article continues below advertisement
Naturally, the "[redacted]" bit that she wrote led many to speculate about what the reason is that she hasn't been on Around the Horn. As people commented asking Sarah to clarify what she meant, she remained mysterious. However, when someone suggested that she was no longer signed with ESPN, she confirmed that that was not the case.
"Still employed by ESPN," she responded to a comment with a thumbs up. As the people search for answers, however, not much has come to light. In April 2023, a Redditor suggested that because she joined the Chicago Red Stars ownership group, she might have other priorities to manage. However, she was bought out of the team by Laura Ricketts' investor group.
Article continues below advertisement
Sarah is a hard-working woman—she co-hosts the Spain & Fitz radio show, hosts the That's What She Said podcast, advocates for various non-profit organizations, and speaks at several sports and female-leaning events. She's also been traveling all over the world, from New York and Austin to Australia and Italy.
Article continues below advertisement
Whatever the reason may be for Sarah's absence, people have taken the opportunity to demand that she re-join Around the Horn. Since her post suggests that there's not too much bad blood, it's always possible that she'll go back on the panel!
One fan wrote, "The problem is that your voice and opinions are sorely missed! Due respect to the other reporters, they don't seem to have the depth nor breadth of subjects other than sports … and most unfortunately, just men's sports! IMHO, as much as I miss you, I'm glad you're more focused now!"
So it seems like Sarah is setting her sights on her own endeavors, but hopefully, she'll hop back onto the panel soon.