Travis Kelce Is Taking a Page Out of Taylor Swift's Book With These Trademarks
Travis Kelce, also known as Taylor Swift's boyfriend, filed for five trademarks. Why did he put in those requests? We have all the details for you!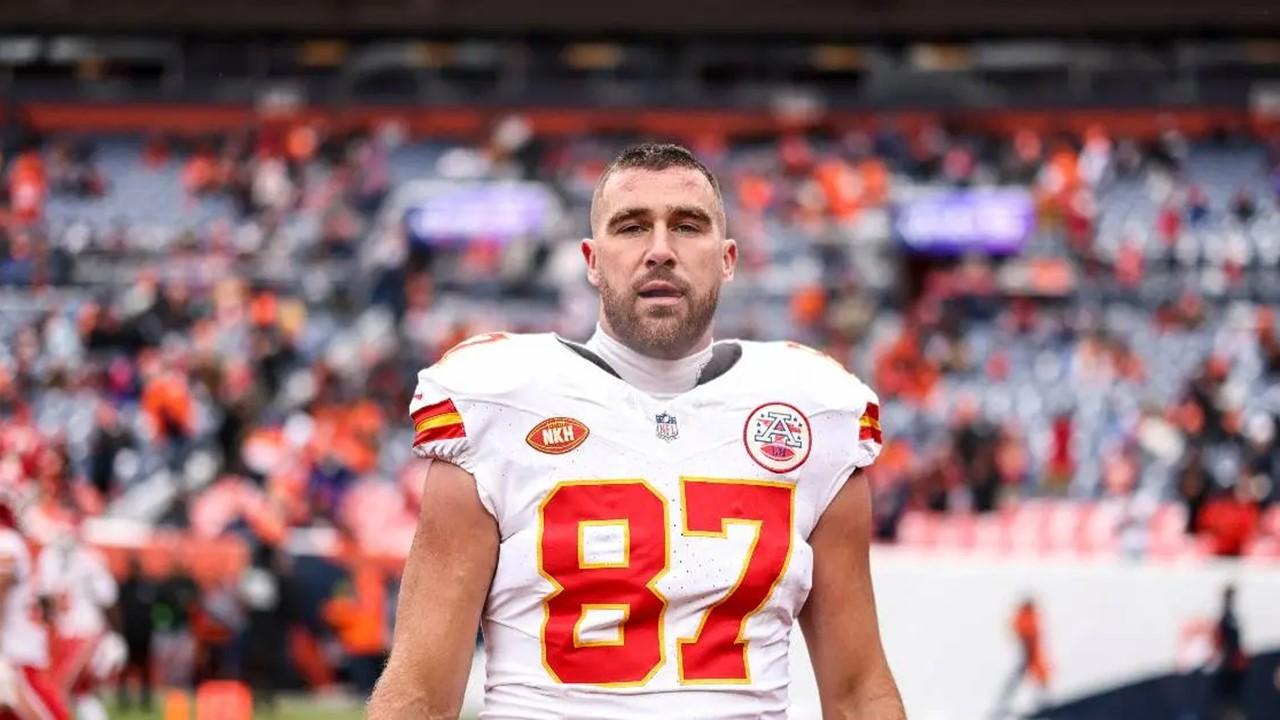 The Gist:
Travis Kelce filed for five trademarks.
Some of the trademarks are for merchandise and one is for a cereal.
These filings come after Travis's jersey sales are up 400 percent.
Article continues below advertisement
The year was 2013, and a little-known Travis Kelce was a third-round draft pick for the Kansas City Chiefs. Ten years later, he might have been ranked the fifth-best player in the NFL, but it wasn't until Taylor Swift put him on the map that his stardom grew.
OK yes, we are obviously joking because being one of the best players in the NFL definitely means that you are very much on the map, but there is no denying that being with Taylor Swift has escalated his stardom. This hasn't only been measured in his Instagram followers but also in jersey sales. Which might be why Travis filed some trademark requests.
What are the trademark requests? We break down the details below.
Article continues below advertisement
Travis Kelce filed trademark requests for merchandise and cereal.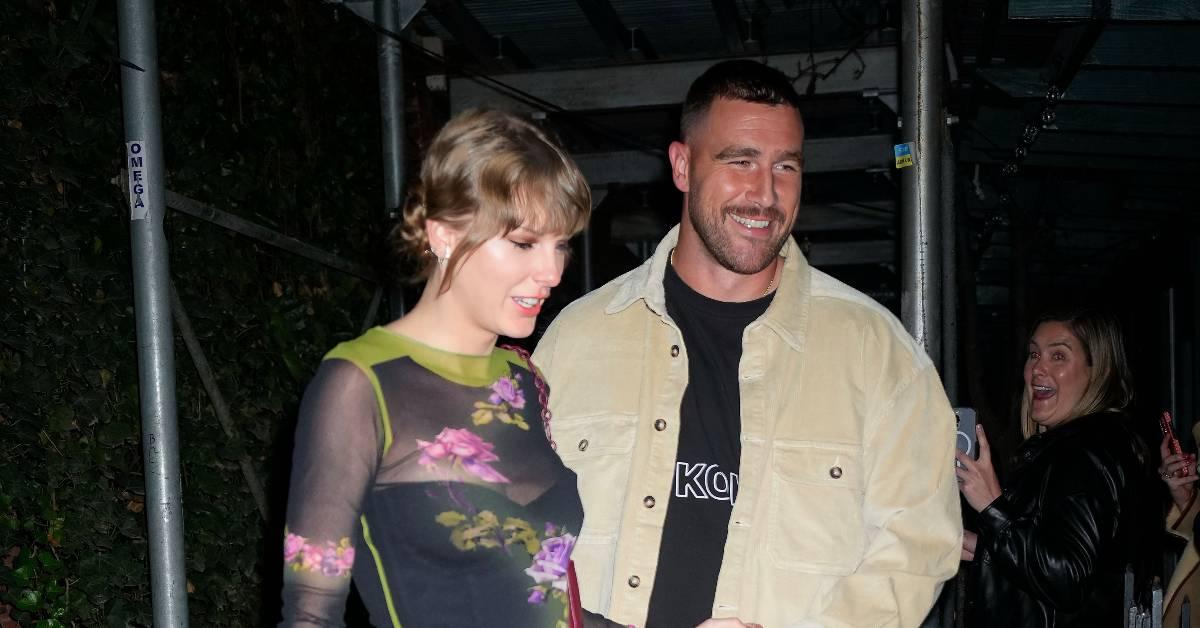 As mentioned above, Travis has filed for five different trademark requests according to the United States Patent and Trademark Office, People reported.
All of the trademarks are names and/or phrases and include "Travis Kelce," "KillaTrav," "Flight 87," "Alright Nah," and "Kelce's Krunch." Travis Kelce is obviously Travis's name, and KillaTrav is his Instagram handle.
Article continues below advertisement
Flight 87 refers to Travis's jersey number and seems to be a play on "catching flights" since Travis is very good at catching balls (and feelings for a blonde-haired blue-eyed queen). "Alright Nah" is a catchphrase that Travis is known to say. All of the above-requested trademarks are listed for potential future merchandise. The only one that isn't merchandise is "Kelce's Krunch," which is a potential cereal.
These trademarks come at a time when Travis is at the height of his stardom due to his being linked to Taylor Swift. According to Bleacher Report, Travis has gained 1.1 million followers since his relationship with Taylor went public. His jersey sales rose 400 percent, according to NPR. The numbers do night lie and Travis knows that.
Article continues below advertisement
Taking a page out of our favorite capitalist queen's book, Travis plans to make merch including "Buttons, bobbleheads, posters, hats, hoodies, socks, sweatpants, sweatshirts, polo shirts, jerseys, and t-shirts," People reports. And we obviously can't forget about our new favorite cereal, Kelce's Krunch. We wonder if Kelce's Krunch is in any relation to Captain Crunch? Just kidding.
Jokes aside, this is a very smart business decision for Travis. As tried and true Swifties ourselves, we will definitely be supporting our potential new step-dad in his business endeavors until they break up. And then he's dead to us and we will burn the merch in a seance dedicated to Mother.