Sorceress Sellen Meets an Unfortunate End in 'Elden Ring' (SPOILERS)
Those who complete Sorceress Sellen's quest in 'Elden Ring' find her turned into a grotesque ball. What happened to her and why did she transform?
Warning: Spoilers for Elden Ring ahead.
FromSoftware's newest title, Elden Ring, has brought in a whole new audience of players. The vast open-world fantasy RPG takes players on a journey to find the pieces of the Elden Ring and become an Elden Lord — but it won't be an easy task for anyone.
There are six different endings to the title and no shortage of ways to make the experience a unique one. If you happen to complete Sorceress Sellen's quest, you'll find it has a less-than-happy ending.
Article continues below advertisement
Sorceress Sellen's quest line doesn't have a happy ending.
One of the choices you'll be faced with as you continue on your quest is whether you want to support Sorceress Sellen or Witch-Hunter Jerren.
Either decision has certain benefits and rewards you get for completing the quests, though choosing one side ultimately eliminates the other, so pick carefully.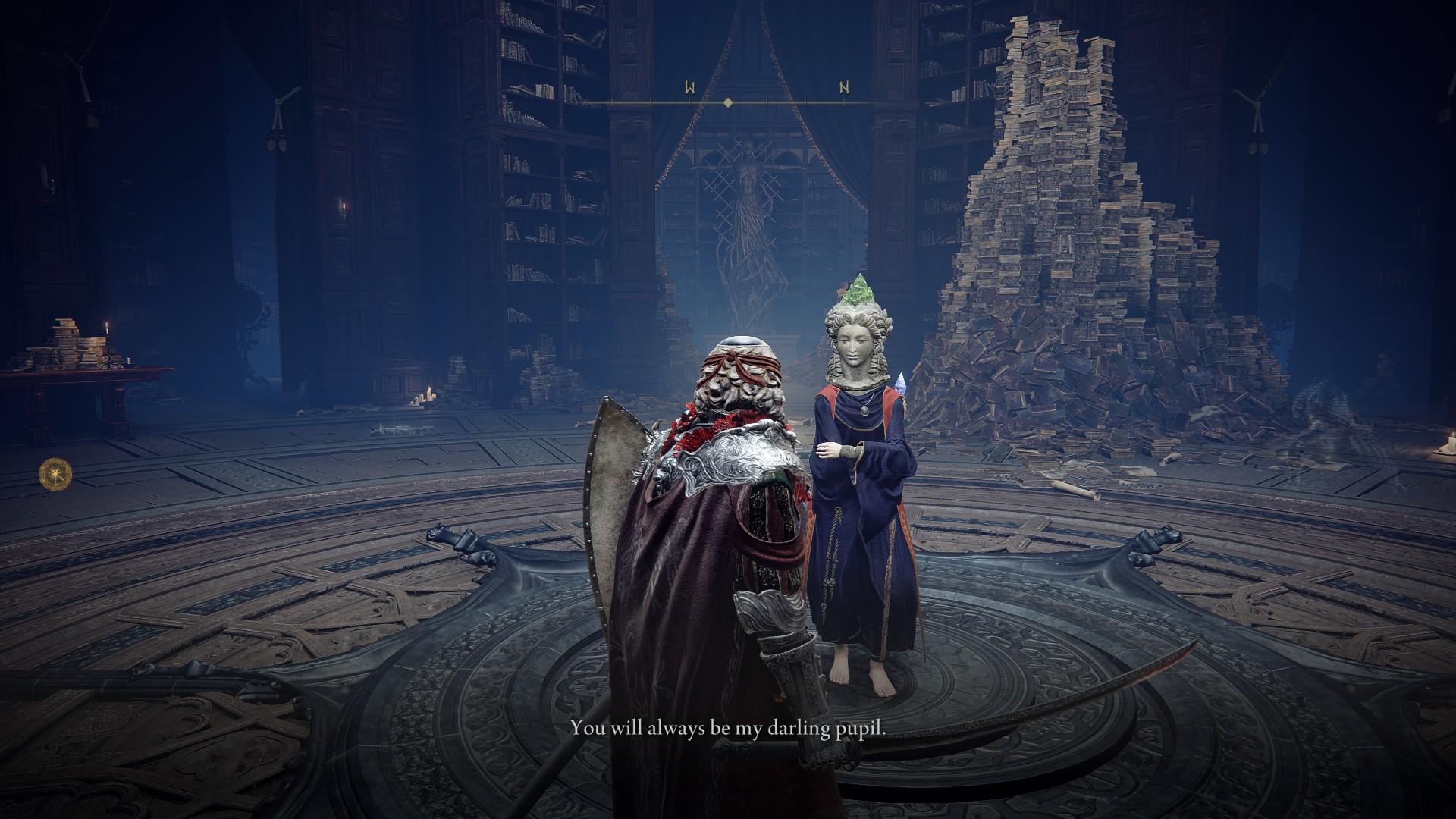 Article continues below advertisement
If you choose to accept Sellen's side of the quest, you'll be asked to complete a series of tasks, including getting her a new body to inhabit. By the time you complete the quest, she'll promise you that she and her academy will bow to the new Elden Lord once you take over — but long before you can reach the end of your journey to find the pieces of the Elden Ring, she undergoes a grotesque transformation.
So what happened to Sellen?
Once Sellen has morphed into the hideous rock amalgamation, she won't be able to talk anymore and will only wail in pain when you interact with her. The transformation happens while you're resting at a Site of Grace after completing her quest, so you don't see what happens when she transforms.
Unfortunately, the game doesn't provide a clear answer for what happens — but players have made their own speculations on Reddit threads.
Article continues below advertisement
"Jerren mentions that her pursuit of the primeval sorceries drove many sorcerers to ruin following her... My best guess is that the rock is what happens to those who delve too deep and too recklessly into sorcery," one Reddit user theorized. "The 'crown' of the sorcerers seem to represent wisdom, with the twinsages having a higher amount of intellect than the single-headed stone heads. Maybe her accessing the higher levels of sorcery led to a sort of kickback, where she evolved into being an amalgamation of stone heads as a reflection of the great amount of knowledge she absorbed."
"The way I see it, it's one of two things: She either overestimated her powers and delved into some kinda primeval magic she shouldn't have, or she underestimated Renalla, and after we 'left,' Renalla turned her into that as a punishment for going against her," another user wrote.
It seems many of the theories believe that her transformation is due to an abuse of Sellen's powers — and considering she was initially kicked out of the Academy of Raya Lucaria, that seems like a plausible answer.