Why Is KHOU Morning Anchor Stephanie Simmons in a Different Time Slot?
KHOU morning news anchor Stephanie Simmons is no longer in her normal slot. Many regular viewers want to know what happened to her.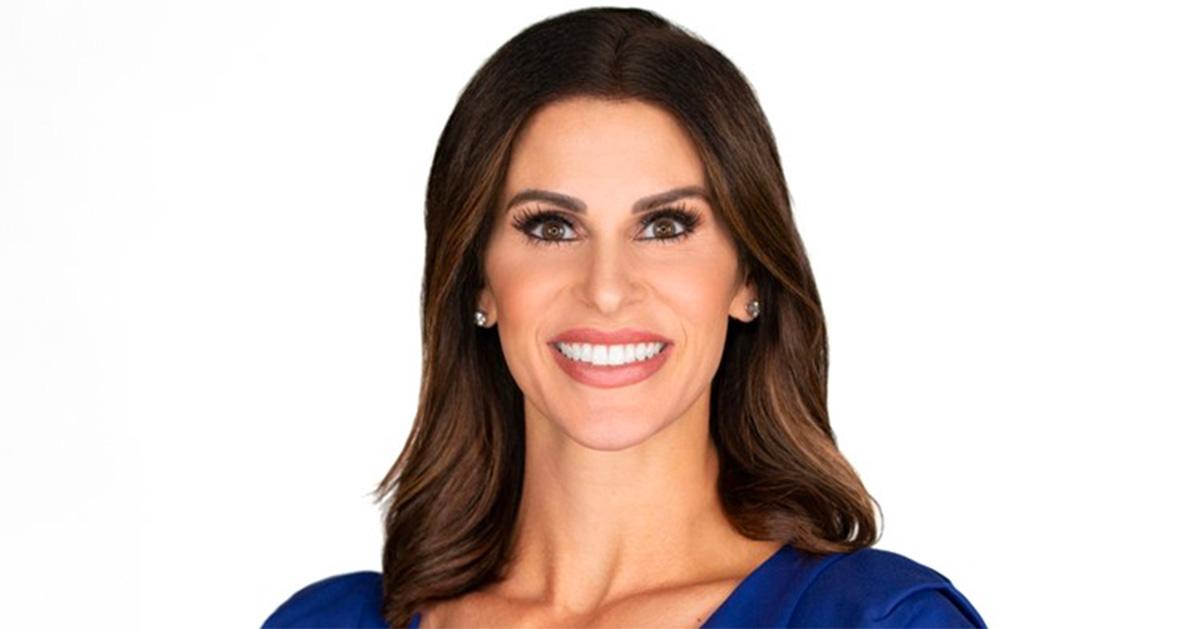 Regular viewers of KHOU's morning show in Houston were likely confused following Stephanie Simmons's disappearance from the show's regular lineup. Stephanie has been an anchor on KHOU morning news for several years now, but for several weeks in the month of June, she has been replaced by Rekha Muddaraj, another regular anchor on the network.
Article continues below advertisement
Naturally, many people who were accustomed to seeing Stephanie in that morning slot are wondering what happened to her, and whether or not she's still at KHOU. Here's what we know.
What happened to Stephanie Simmons on KHOU?
KHOU actually announced on-air and through its social media that it would be undergoing a temporary schedule swap between Stephanie and Rekha. That means that Stephanie is now anchoring a 4 p.m. show with Ron Treviño in the afternoon, while Rekha is waking up much earlier to host the morning show with Kimberly Davis and Dave Froehlich.
According to a local Houston blog focused on these kinds of changes, this schedule swap is nothing to be concerned about.
Article continues below advertisement
In fact, the schedule change is all about attempting to accommodate various summer vacations. Rekha will also be subbing in for evening anchor Mia Gradney later in June.
This kind of temporary switch is a little bit uncommon. Vacation schedules are usually accommodated by asking a reporter or other member of the show's staff to fill in for the anchor while they're away.
Article continues below advertisement
In a post on Stephanie's Instagram, she confirmed the swap, saying that she was excited to be working with Ron in this temporary capacity.
"Ch-ch-ch-changes! I'm doing a schedule swap for the month of June, with the lovely @rekhatv! For the next few weeks, I'll be partnering up with the legend himself, @rontrevino11 who has been at KHOU for 40 years. Check us out, M-F on the 411 at 4 p.m.," she wrote in her post.
In a comment underneath, Rekha offered some tips on how to handle her new anchoring partner.
"Keep him in line, Steph! @rontrevino11 will make you laugh, will ask you several times if he needs a haircut, and his love language is Diet Coke. Good luck and have fun!" she wrote.
Both anchors seem to be on board for this change, and we should expect Stephanie to return to her slot on the morning show in late June or early July.
Article continues below advertisement
Stephanie was an NFL cheerleader.
Before she started her career as a reporter and news anchor, Stephanie worked as an NFL cheerleader, according to her official bio. Before joining KHOU, she was the traffic anchor and a features reporter for the CBS station in Los Angeles. While she was there, Stephanie covered stories including wildfires, mudslides, and police pursuits,
Stephanie also previously worked as the host of the Reelz channel's Hollywood Dailies and Great Day St. Louis. Now that she's in Houston, Stephanie has a fairly loyal fan base, which is why many of them were so worried about her absence from the morning show. Thankfully, that absence will only be a temporary annoyance for those who enjoy watching her.