Tayla Gibbs Opened Up About Injuries and Gruesome Wounds, But What Actually Happened?
A TikTok video took off into virality showing a young Australian woman, Tayla Gibbs, struggling with a recent incident. She showcased her injuries.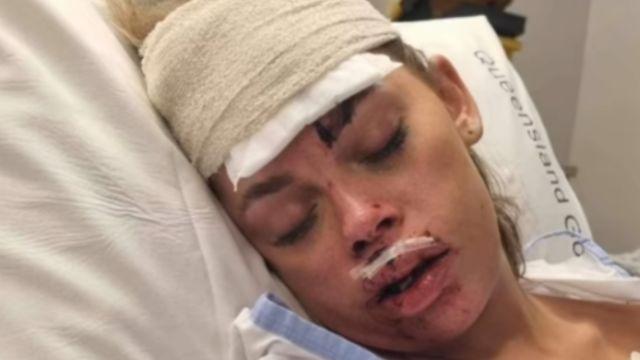 "I guess you can call me scar girl now," TikToker Tayla Gibbs captioned a video in August 2023 on TikTok. It accompanied a shocking before and after video that left fans truly concerned. "From living my best life to," it said while accompanied by photos of Tayla happy and with friends.
Article continues below advertisement
"Not looking in the mirror," she finished up the video. It included clips of Tayla at the hospital after what appeared to be some sort of accident. In the "after" photos, her face and appearance had changed, showing stitches, bandages, and scarring develop.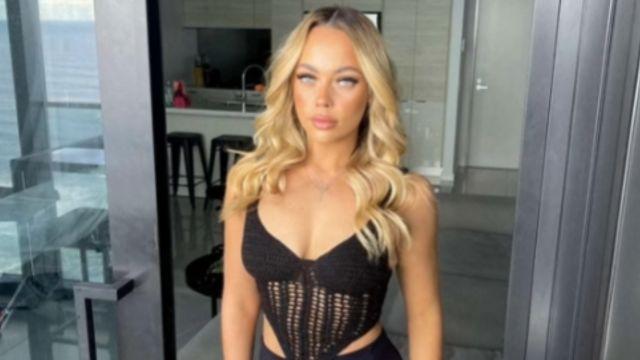 Article continues below advertisement
The comments are divided about what truly happened. Tayla, herself, hasn't really commented fully. One TikTok commenter wrote: "They tried ruining your face knowing how they could never compete with your beauty, just wait till you heal and still look as good."
This left many wondering if Tayla had been attacked or mugged. Some fans were quick to interject before the rumors spiraled a bit too much.
One fan believed that Tayla had just fallen off of a scooter causing an accident that left some pretty bad injuries. Overall, though, it seems like her silence on the reason is certainly intentional. "There's a reason why she hasn't responded to anyone about what happened. It shouldn't be coming out of anyone else's mouth but hers but go off," wrote one fan.
Article continues below advertisement
Is Tayla Gibb going to be okay?
Although Tayla hasn't answered any questions about what exactly happened to her, she has shared her recovery journey on TikTok. While she continues to make lighthearted jokes about being the new "scar girl", a throwback reference to last year's viral controversy, Tayla has also been open about how difficult the healing process has been.
For starters, she's shared with followers the emotional toll it is taking on her. Tayla seems to be suffering from some self-confidence issues as she implies that she felt prettier before the accident. Of course, fans have flooded the comments with love and shared personal anecdotes about their own accident experiences.
Article continues below advertisement
Additionally, prior to a dentist appointment, she gave fans a glimpse at the damage done to her teeth. In a clip in the car, she pulled up her lip to reveal some busted and chipped teeth. Plus, she explained that she's wearing a brace on her teeth right now to help realign them and keep them in place as her gums heal.
Article continues below advertisement
Tayla also said that she had two different nerves removed and will be getting three root canals. "We don't really know what's going to happen with my teeth," she confessed. "Because as they're healing, things are occurring such as the teeth are dying."
In a few videos, fans were also able to see a scar left from a deep gash that Tayla said went all the way down to her skull. As the wound improves, it's hard to tell if the scar will actually go away. She explained that a plastic surgeon was a critical part of her recovery as they were able to help mitigate the damaging impact of the wounds.