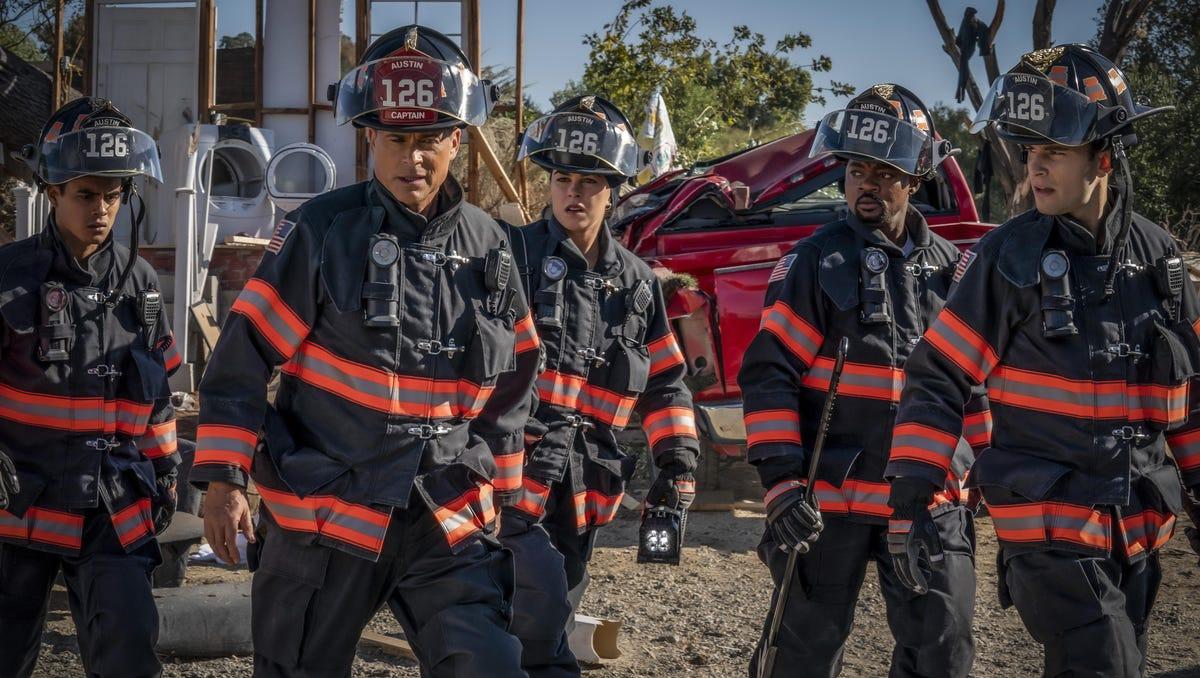 We Just Can't Quit the 126 in '9-1-1: Lone Star' — Is It Closed for Good?
It's really starting to feel like Station 126 is cursed. First, they had to deal with an arsonist who turned out to be the fire investigator, but that was quickly forgotten when a massive dust storm hit Austin. Thankfully, the team pulled it together... just in time for another disaster.
In the Season 3 premiere, Austin is under the threat of a very intense ice storm. And of course, the 126 could help if they hadn't been shut down. What happened to Station 126 in 9-1-1: Lone Star? Will they ever catch a break?
Article continues below advertisement
What happened to the 126 in '9-1-1: Lone Star'?
In the gripping Season 2 finale of 9-1-1: Lone Star, Captain Owen Strand (Rob Lowe) is offered the job of Austin's next Deputy Fire Chief once the current chief retires. Naturally he turns it down, but guess who snatches it right up? That's right: Billy Tyson (Billy Burke). To make matters worse, one of Billy's first duties as Deputy Fire Chief is to shutter Station 126 due to budget cuts caused by a financial report drafted by Owen.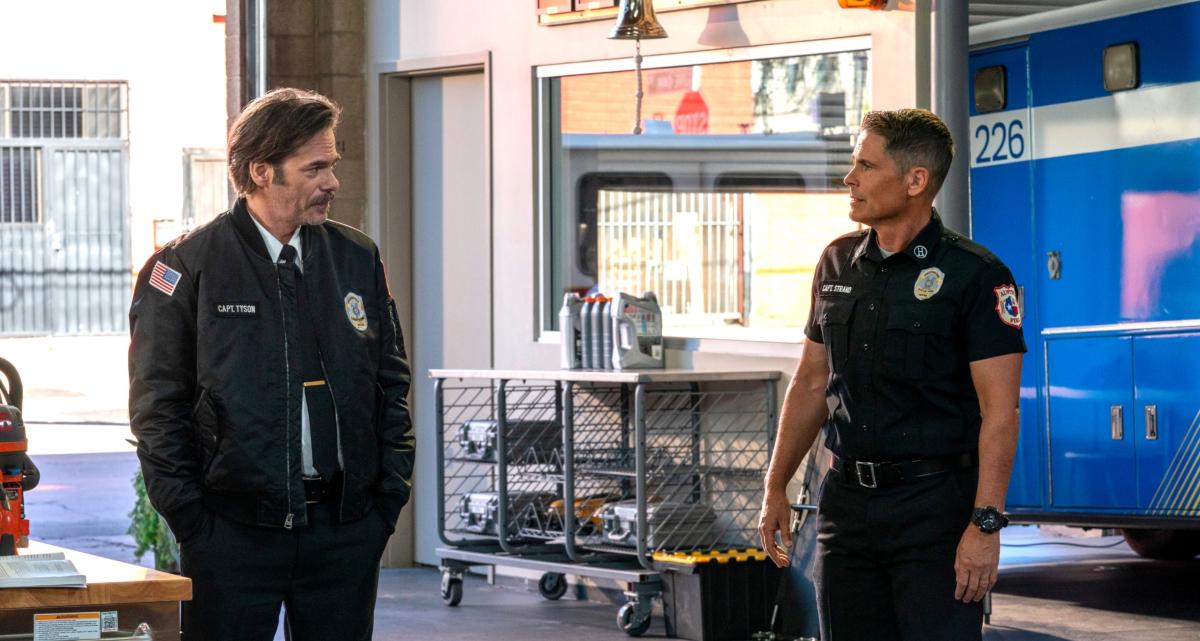 Article continues below advertisement
Showrunner Tim Minear spoke with TV Insider about the fate of the 126. "If you think these people are going to take no for an answer, then you haven't been watching closely," he said with a laugh. "It's going to be a long way home. They're going to have to figure it out."
OK, that definitely make us feel less panic-stricken about the station's future. We're holding onto hope that they can rise above anything thrown their way, even budget cuts and a potentially deadly ice storm.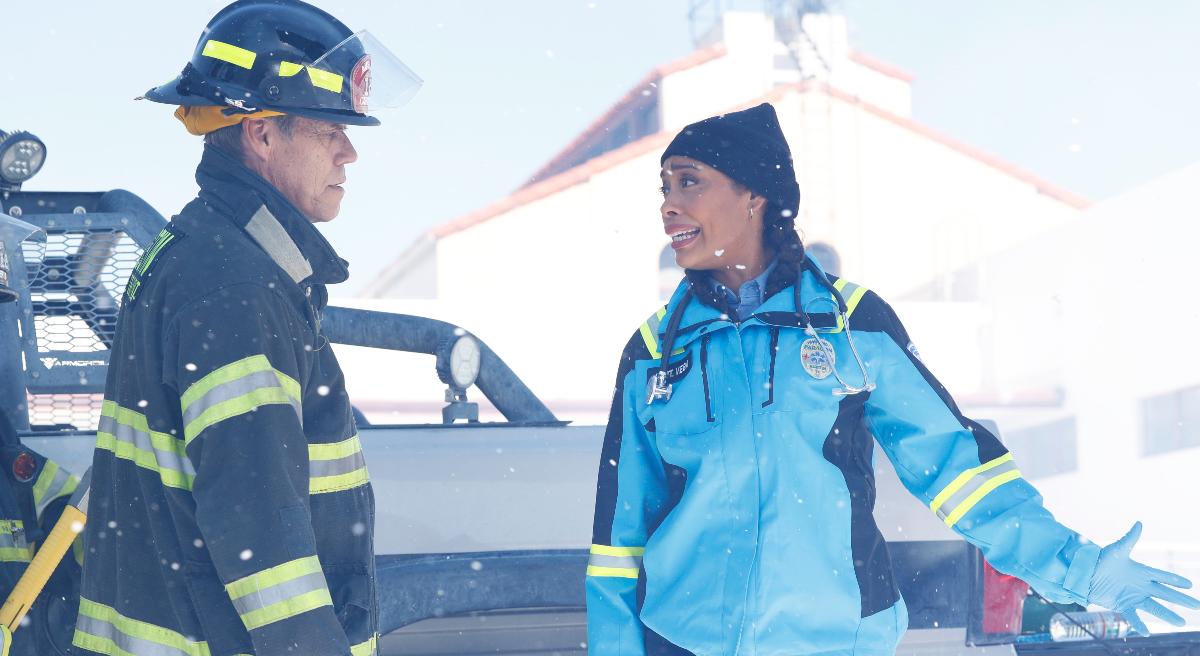 Article continues below advertisement
It's hard enough creating and writing on one successful show, but to do it on two at the same time must be very intense, particularly when you're tasked with ensuring dramatic storylines week after week. Tim Minear created and produces both the original 9-1-1 and 9-1-1: Lone Star, on top of being the showrunner for the latter. When does the man sleep?
He recently spoke with Decider about his hectic life getting two action dramas off the ground. Spoiler alert: It ain't easy. Thankfully, he's able to rely on people like executive producer Kristen Reidel, who has really taken the reigns of 9-1-1, allowing Tim to focus on Lone Star. The work is difficult, with Tim trying desperately to explain things like how chaotic their editing process was over Zoom. He likened it to a telethon with people popping in and out of the Zoom call to edit or throw out ideas.
Then there are times when Tim remembers that the two shows really are blank slates, and he can take an episode in any direction he wishes. "I can do a caper, or I can do giant soaring soap, or I can do an Irwin Allen disaster movie, and as long as I believe what's happening to the characters, the audience generally will," he explained. Well, are definitely up for the ride, Tim, so throw whatever you got at us!
9-1-1: Lone Star airs on Mondays at 8:00 p.m. EST on Fox.