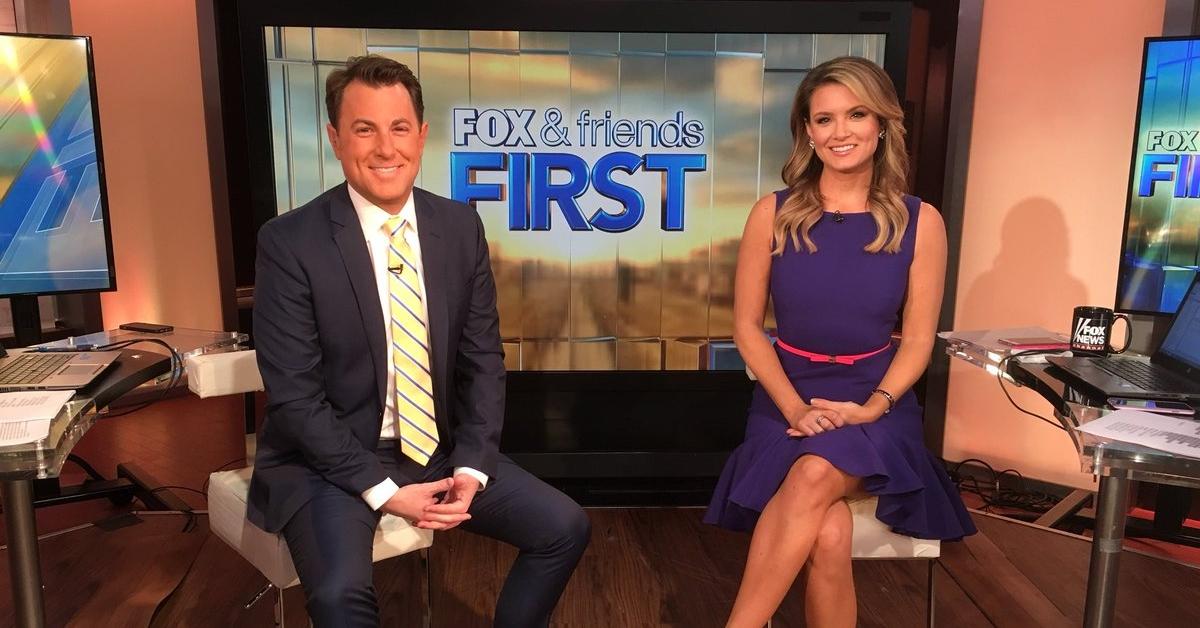 Fox News Anchor Todd Piro Is on Paternity Leave After the Birth of His Daughter
Fox News correspondent Todd Piro has been absent from the political morning program Fox & Friends First. The reporter joined the network in 2017 and served as a guest host for the show. Todd began filling in as a co-host alongside Jillian Mele in the fall while Rob Schmitt opted to take some personal time off.
Article continues below advertisement
At one time, Todd had not been on Fox & Friends because he tested positive for the coronavirus. But now, Todd has another reason he's taking time away from the show. He's a new dad and he's on paternity leave. He even warned fans last year that he'd be taking time away for this new chapter in his life.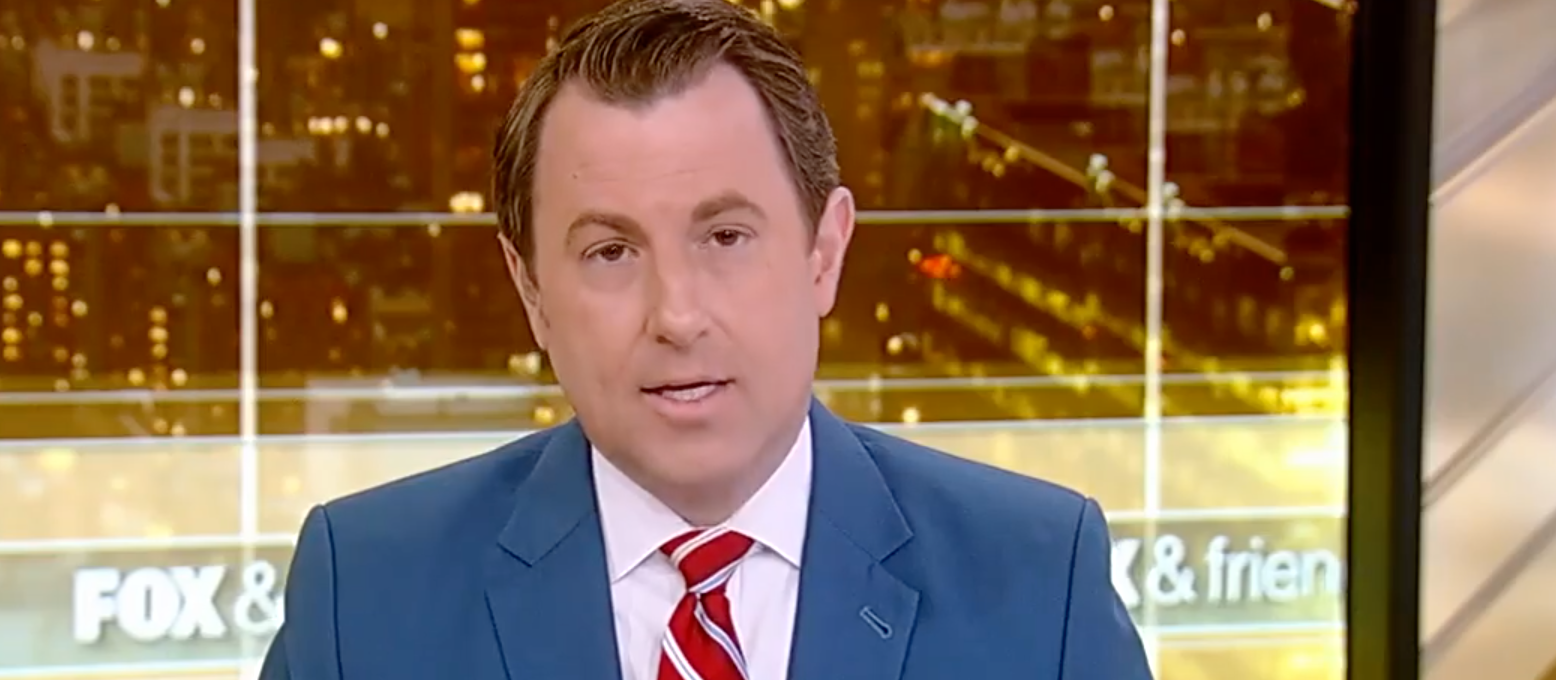 Article continues below advertisement
What happened to Todd Piro on Fox News?
Todd has started an exciting new venture in his life: becoming a dad. On the Fox & Friends March 5 broadcast, he announced that he'd be taking a few weeks of paternity leave and fans of the show wouldn't be seeing him on-air for six weeks. "They give us six weeks as dads for paternity and I'm taking that six weeks," Todd said. "I can't wait to bond with my little one."
After the announcement, Todd thanked people on the staff and said that he'll miss a bunch of people. "But again, it's only six weeks," he reassured everyone. "I'm not dying."
Amanda Raus, Todd's wife and fellow Fox anchor, gave birth to their baby girl in November 2020. The little girl is named McKenna and from a post on Amanda's Instagram, Amanda took her maternity leave directly after she was born. Now that she's going back to work, Todd is taking over stay-at-home duties.
Article continues below advertisement
"BEST NEWS EVER," Todd captioned his own Instagram post about the birth of his daughter. "Amanda and I welcomed our daughter, McKenna, this week. We are so in love and so grateful for this amazing blessing," he captioned an Instagram snap of his baby girl."
Todd's also been on Twitter since his paternity leave with daily updates about fatherhood. "Paternity log — Day 7: If you go into your baby's room and it smells like a horse, do not expect to find a Triple Crown winner," says one tweet. "What you are about to find is not good."
Article continues below advertisement
Todd also previously tested positive for COVID-19.
Fans of the news anchor were questioning why the co-host has not appeared on Fox & Friends recently. Well, it turns out, the 42-year-old contracted the coronavirus (also known as COVID-19). "A few weeks ago, I tested positive for COVID-19 and have been in quarantine. That's why you haven't seen me on air," he tweeted on Nov. 23. "And our new bundle of joy is the reason why you won't see me for a few more weeks..."
Article continues below advertisement
He added, "But I'll be back and look forward to sharing more of this experience with you upon my return. Stay safe." Aside from quarantining due to COVID-19, Todd seems to be taking some personal time off to spend with his family and their new addition.
Todd Piro's wife Amanda Raus also works as a news anchor.
The couple, who married in June 2015, met while working together at NBC Connecticut. "He says he knew the day he met me that I was the one, so I guess you could say it was love at first sight!" Amanda revealed (via Bruce Plotkin). "We started dating a few months later. Todd had asked me to go to a Dartmouth-Yale football game with him. We went to the game and followed it up with an early dinner on Wooster Street in New Haven." Then their love continued to blossom.
Article continues below advertisement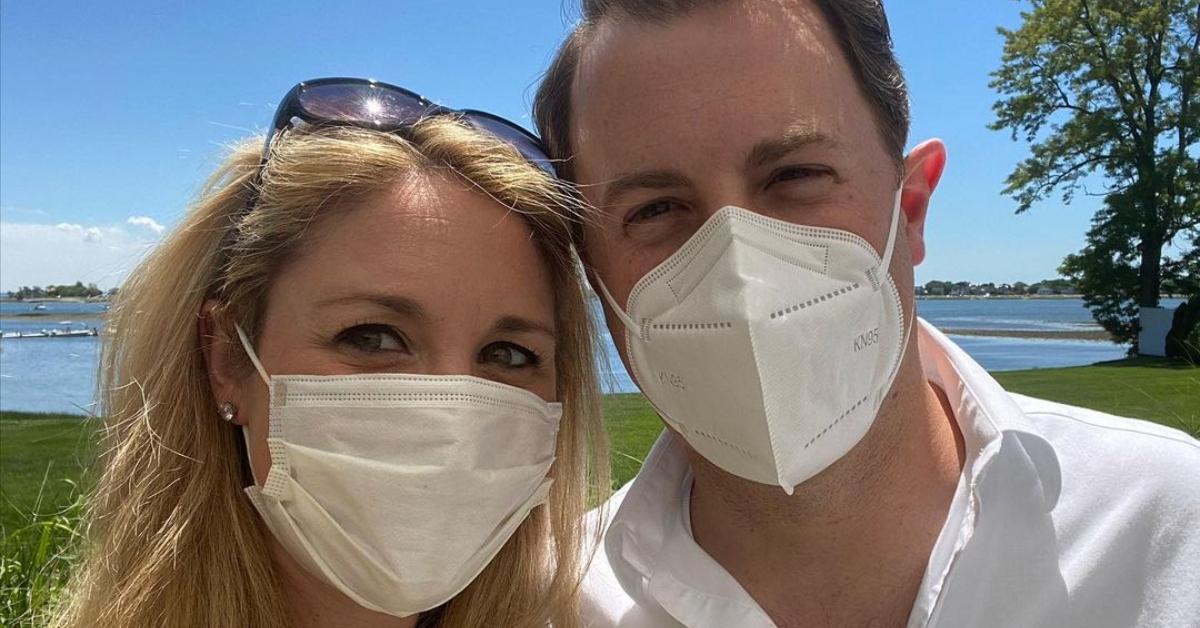 Now, Amanda works as a news anchor for FOX 61. According to her Fox 61 bio, when Amanda is not reporting on breaking news stories in Connecticut, she loves heading outdoors and visiting the shore points or observing the fall foliage.
The anchor is also very active on social media and regularly shares pics of her beau. In June 2020, the couple celebrated their five-year wedding anniversary.
"Not the anniversary we planned, but what a beautiful day to be at the @theinnatlongshore — celebrating in the spot where we had our wedding reception 5 years ago!" she captioned a selfie pic. So cute!
Congrats to Todd and Amanda on their newest family member.