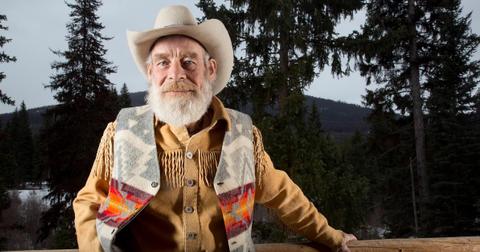 Tom Oar From 'Mountain Men' Hung Up His Animal Traps and Moved to Florida
By Allison Cacich
Brace yourselves for another harsh winter — on Season 8 of Mountain Men, that is. The History channel show returns for another round of episodes on June 6, but OG cast member Tom Oar will be missing from the bunch.
Scroll down for an update on the former rodeo cowboy and why he decided to walk away from the reality series.
What happened to Tom from Mountain Men?
After years of battling the elements in Montana's remote Yaak River Valley, the 70-something-year-old has decided to hang up his hunting traps. According to reports, Tom is now enjoying retirement with his wife Nancy in Florida.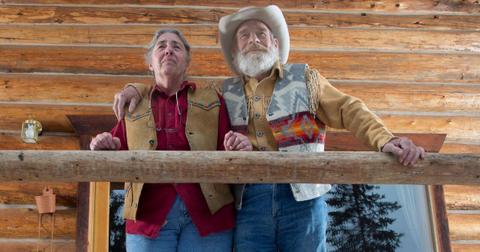 The older he got, the more challenges Tom faced in the secluded region, which is located near the Idaho border. In a recent interview, he also complained about an increasing lack of privacy due to Mountain Men's popularity.
"We live out here in the woods. We live four miles from the British Columbia border and about fifteen miles east of the Idaho Panhandle. We live in the middle of the Kootenai National Forest. We had over 300 people that came to our house last summer to take our picture and shake our hand," he told Allegheny Mountain Radio. "We had honeymooners here two years ago from Switzerland!"
Though Tom didn't love running into enthusiastic trespassers on his private property, he won't be disappearing from the spotlight completely.
The outdoorsman will still be making public appearances.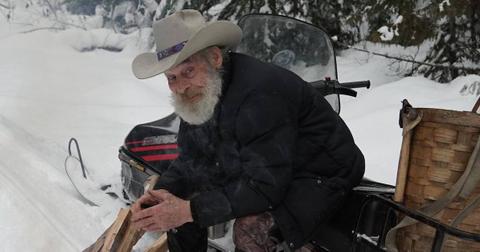 In February, Tom attended a meet-and-greet at the Western Virginia Sport Show in Fishersville, Va. "The fans are real important to me, and that's really neat to meet all the different people and talk to 'em," he said. "There's always somethin' of interest, and there's always interesting people to meet."
The mountaineer, who survived Yaak River's often-unforgiving climate by harvesting his own meat, has had an eventful life, to say the least. "Half of my life was spent with a rodeo career. I rode buckin' horses for 25 years, and I rode bulls for 18 years," he shared.
When he moved to Montana, he took up the hobby of "brain tanning," a labor intensive process that uses animal brains to tan hides. "That's what the Native Americans did before 'the white man' came here to this country," Tom explained. "I mean, that's what clothing was made with is brain tan deerskin mostly."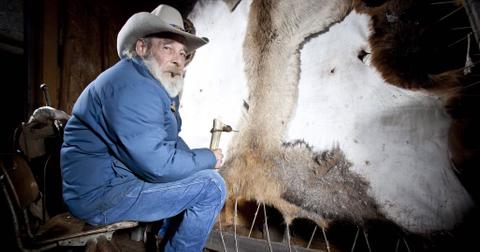 In an interview with American Cowboy, the trapper added of the technique, "Braintan buckskin is so far superior to any commercial stuff that they're making nowadays. It's a completely different thing… If you hold it up to your lips, you can blow through it. That makes it comfortable to wear. Body perspiration evaporates through it and keeps you cool."
Tom knows his lifestyle isn't for everyone and believes he was born 150 to 200 years too late. "I always thought of the past and history. I've kind of relived it in a modern way," he shared, before hinting at his plans to retire.
"It's just Nancy and me and an old Dodge pickup and 30-foot chain. We can't keep doing this forever," he admitted. "I keep telling Nancy, one of these days you'll probably just find me stretched out dead over the fleshing block." We'd say Florida is a much better alternative.
Watch the new season of Mountain Men on Thursdays at 9 p.m. ET on History.