Missing YouTuber Etika's Body Has Been Found, Police Confirm
Popular YouTuber Etika had gone missing and police have found his body — here is what happened to Desmond Amofah since uploading a suicide video.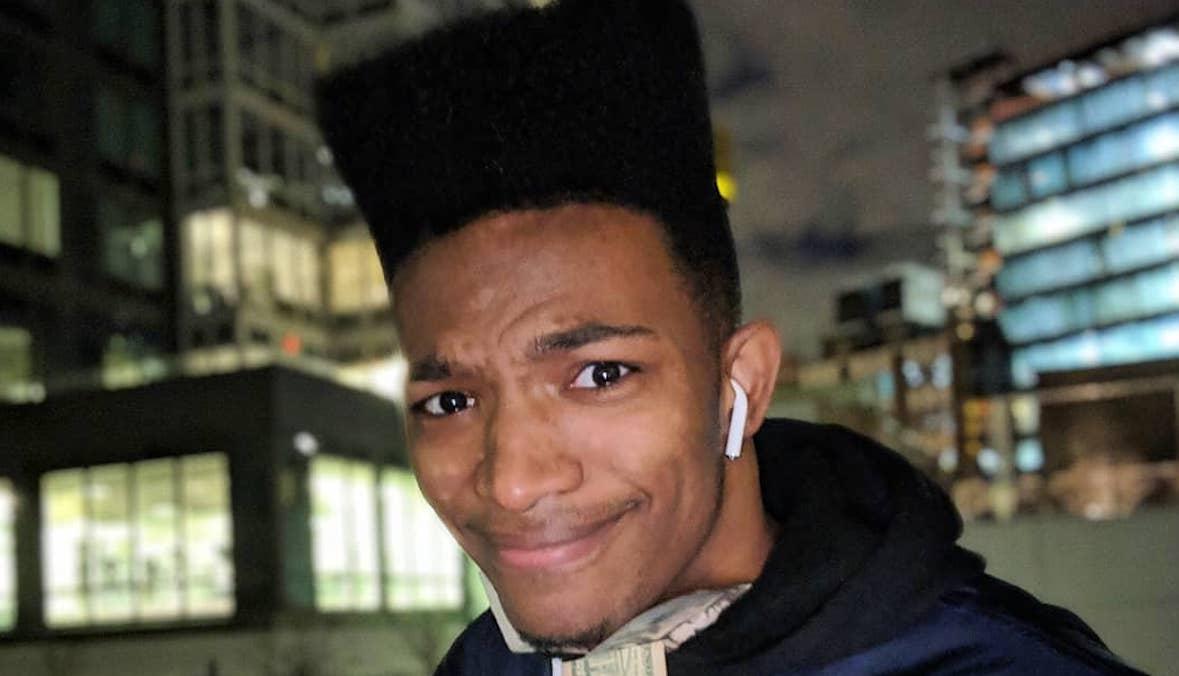 Update 6/25: Police have confirmed that the body of YouTuber Etika has been found. A backpack and phone believed to belong to Etika on the Manhattan Bridge in New York City on Monday.
"We regret to inform that Desmond Amofah aka Etika has been found deceased," the NYPD tweeted. Our thoughts are with Desmond Amofah's family and friends at this time.
Article continues below advertisement
Popular Brooklyn-based YouTuber, Desmond Amofah, (who goes by the name Etika), went missing on Wednesday, June 19 after posting an incredibly worrisome video online. He was last seen at 8 p.m. that same day, according to New York Post.
The video was called "I'm Sorry," and it sparked anxiety for viewers across the globe. Etika hinted that he might be suicidal, apologized for "making a clown of himself" and for leaving behind "such a stained legacy." Fans across the country are now wondering what happened to Etika.
Article continues below advertisement
Trigger warning: The alleged suicide video may not be suitable for everyone.
"I shouldn't have pushed so many people away — now I got nobody," Etika said in the video. "You know, I wasn't suicidal before, I really wasn't. But one thing I didn't realize is that the walls are closing in on me so fast.
"I really had no intention of killing myself but I would always push it too far," he continued. "I guess I am mentally ill."
Article continues below advertisement
Fans were asked to keep an eye for him in the Downtown Brooklyn area.
Etika was 29 years old, stood about 6-feet tall, weighed around 160 pounds, and lived in Downtown Brooklyn, according to Dexerto.
Article continues below advertisement
Since the video seemed distressingly similar to a suicide note — and due to the fact that he was missing — it was important to try to find him as soon as possible. The internet personality had over 130,000 YouTube subscribers, often hosting livestreams and videos covering video games and weighing in on current events.
Article continues below advertisement
This wasn't the first time Etika has worried fans about his mental health.
The cryptic tweet read, "Savonarola! I'm going to kill myself! You lot certainly have already. Shame on you all, silly humans." Luckily, he was found in a safe state.
Article continues below advertisement
Etika was reportedly unhappy being in the public eye.
Recently, Etika ran into some controversy when he posted a video to Twitch using homophobic slurs, per Newsweek, and his YouTube account was placed on hiatus. In his "I'm Sorry" video, Etika implied he's sick of keeping up his public appearance online.
"Let my story be one that advises caution on too much of the social media s–t, man," Etika said. "It will f–k you up and give you an image of what you want your life to be and it can get blown completely out of proportion, dog. Unfortunately, it consumed me."
Article continues below advertisement
Our thoughts go out to Etika's loved ones during this difficult time.
If you or someone you know are experiencing suicidal thoughts, call 911, or call the National Suicide Prevention Hotline at 1-800-273-8255 or text HOME to the Crisis Text Line at 741741.