Zak Herbstreit Has Been Released From the Hospital Following a Heart Scare
Zak Herbstreit, son of ESPN commentator Kirk Herbstreit, was just released from the hospital, leaving many to wonder what happened to him.
College football analyst Kirk Herbstreit recently announced that his son Zak was home after spending five days in the hospital. Zak, who is a tight end at Ohio State, is likely to face a fairly prolonged recovery following his stay in the hospital, at least according to his father.
Article continues below advertisement
Following the news that Zak had been hospitalized, though, many who are familiar with either him or his father wanted to know what happened to Zak that led him to the hospital.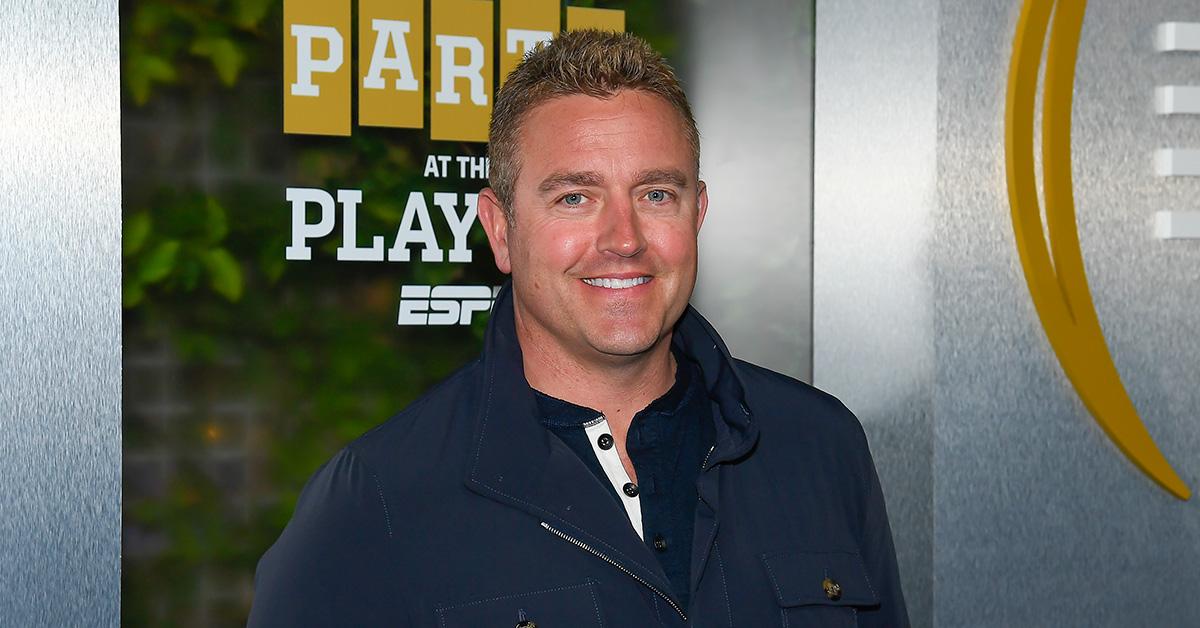 Article continues below advertisement
What happened to Zak Herbstreit?
Zak was hospitalized for five days because of a heart condition, his father said on the Pat MacAfee Show.
"We had a setback with Zak, with his health, this past Friday," Kirk explained. "So really, the last five or six days have been kind of a whirlwind of, he's been in the hospital with some issues with his heart, and we've just been trying to keep up with that.
"We brought him home yesterday, which is great, but it's not like, normally you get out of the hospital and you're cured and everything's good," Kirk continued. "He's in good spirits, he's home with us, where his mom can take really good care of him. And this is just going to be a long process to kind of see how his heart responds to some of the medications that he's on. And this is like a three- or four-month kind of thing to kind of see how it recovers."
Article continues below advertisement
Zak was initially diagnosed with pneumonia after being taken to the hospital, but an echocardiogram revealed that the real issue was with his heart.
Zak would never have known what his issue really was without the test, and may have done even more damage as a result.
Kirk, for his part, acknowledged that the family was only at the beginning of dealing with their son's long-term recovery, and it will take months to see how Zak's heart responds to the new medication he's on.
Article continues below advertisement
What is Zak's heart condition?
The exact nature of Zak's heart condition remains unclear, and Kirk has been intentionally vague about the specifics. It's unclear whether, once he's recovered, he'll be able to return to playing football or not. For the time being, it seems the family is taking this day by day. In his conversation with Pat MacAfee, though, Kirk said that he was amazed by how many had reached out to express their love for both he and Zak.
Article continues below advertisement
"It's easy to get caught up in how cynical the world is and how negative the world is," Kirk said. "And something like this happens, and I can't even tell you how many people have reached out, and it's impossible to reach out to everybody, back to them. But I've just been overwhelmed with how many people we've heard from."
"You can't even imagine the amount of people that have reached out and are concerned about him," he continued. "So yeah, to everybody that has reached out, we really appreciate that and feel that wholeheartedly."