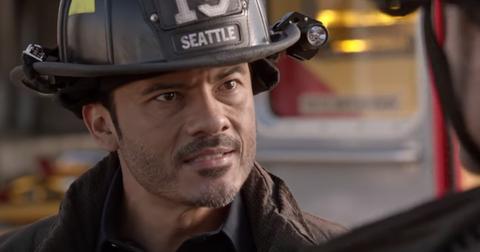 What Happened to Rigo Vasquez, One of the Newest Recruits on 'Station 19'?
By Leila Kozma

Updated
Season 3 of Station 19 was anything but generous with Rigo Vasquez (Rigo Sanchez). Unable to establish strong working relationships with the team, the handsome firefighter developed an alarming tendency to take matters into his own hands and disregard the mode of conduct. A recent episode, "Satellite of Love," saw him cause an explosion by accident. So, what exactly happened with Vasquez? What's next for the recruit?
What happened with Vasquez on 'Station 19'?
The firefighter joined the Station 19 team only recently. Determined to prove himself to his fellow team members, Vasquez refused to sit back and engage in banausic tasks. In "Satellite of Love," we watched him march to the beat of his own drum, grab the wrong fire extinguisher, cause an explosion by accident, and subject himself to severe bodily harm.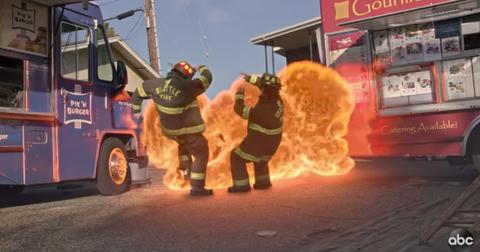 Despite transgressions like this, Vasquez demonstrated episode after episode that his heart was in the right place. In "Into the Woods," he volunteered to carry out the lone victim of a misfortunate accident from the woods. In "Satellite of Love," he assumed full responsibility for his wife's foolish behavior.
In "Ice Ice Baby," Vasques learned that his wife, Eva (Kelly Thiebaud), was pursuing an affair with one of his more established colleagues, Jack Gibson (Grey Damon). Consumed by anger, he went ahead and punched his teammate with full force.
Although Vasquez might be one of the more controversial characters on the show, his troubles struck a chord with many fans.
"Vasquez, you did justifiably punch Gibson in the face :) #Station19," tweeted a fan.
"Let her go Jack! Also excuse me what happened to Vasquez was not his fault tf woman #station19," wrote another person.
"Dang only Warren was there for Vasquez. #station19," wrote somebody else.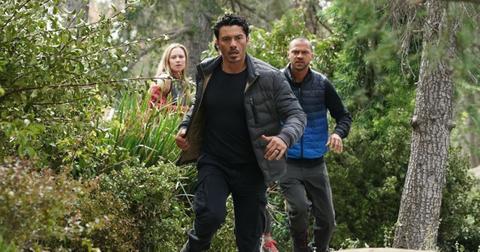 So, what's next for Vasquez? Is he about to leave 'Station 19'?
As "Born to Run" revealed, the explosion caused lasting injuries. At the beginning of the episode, Vasquez was still on life support. However, his weakened state didn't grant him free pass from drama. Just like in other episodes, he got caught up in another dispute. This time, it was Dr. Miranda Bailey (Chandra Wilson) who accused him of stealing drugs.
Although Vasquez is still at the Emergency Department, there's a strong chance that he will make it through and continue his work at Station 19. Actor Rico Vasquez has yet to address concerns about his character's future, and showrunner Stacy McKee made no statements about the current predicament either.
Many fans have taken it to Twitter to express their support and wish Rico a speedy recovery.
"Rigo please be okay! #Station19" tweeted a fan.
"Let's pray that Vasquez will live y'all.... #Station19," tweeted another.
Catch new episodes of Station 19 every Thursday at 8 p.m. ET on ABC.