Here's What Happens When There's a Tie on 'Jeopardy!'
'Jeopardy!' has pretty straightforward rules, but what happens in the event of a tie at the end of the game? It's actually pretty anti-climactic.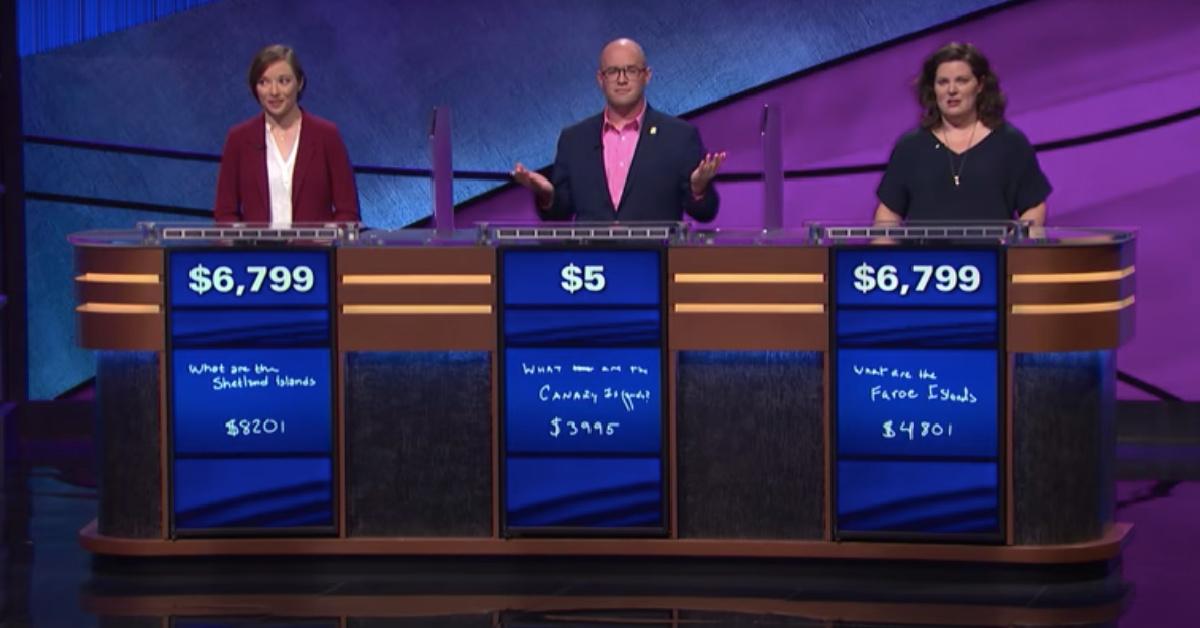 Answer: It's one of the greatest game shows on television today which challenges contestants to answer in the form of a question. If you said, "What is Jeopardy!?" you are absolutely correct! There are so many parts of Jeopardy! that make it highly watchable and engaging — and let's be honest, Alex Trebek makes up at least three-quarters of 'em.
Article continues below advertisement
Another great part of the show is that even if you can't predict the outcome, you know what to expect from every episode. Answers, questions, Daily Doubles, that awesome theme song, and ta-da! The end. But every so often, something surprising happens and it's honestly pretty darn exciting. For instance, there could be a tie at the end of Final Jeopardy! — what happens then?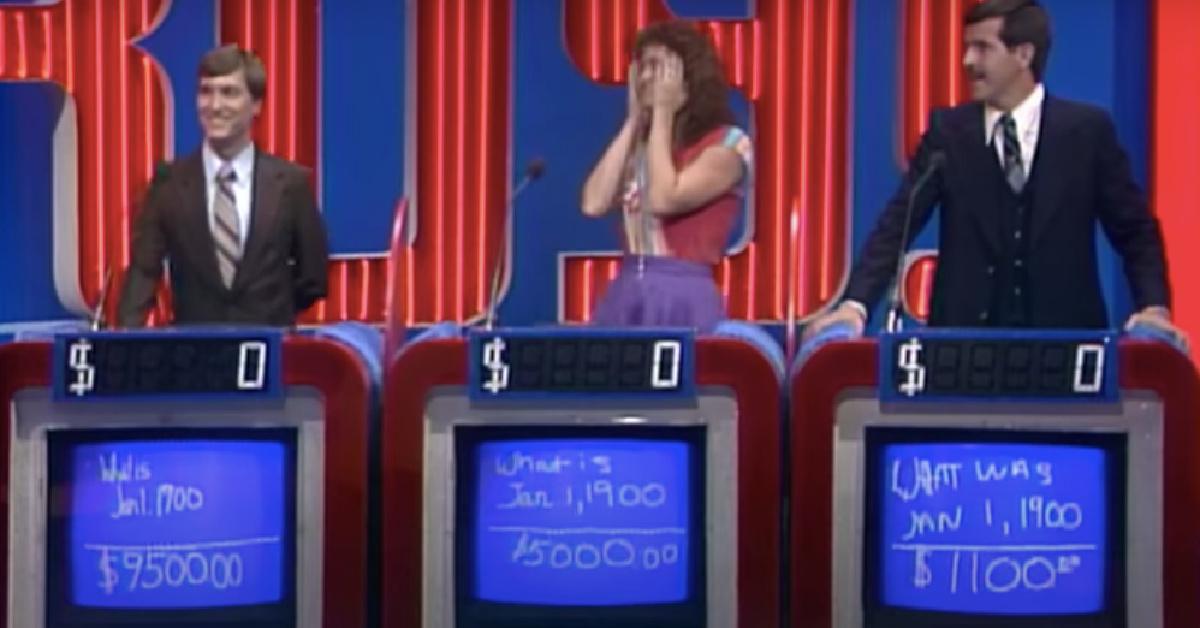 Article continues below advertisement
What happens if there is a tie in 'Jeopardy!'?
It probably won't surprise you to know that the folks behind Jeopardy! know exactly what happens in the case of a tie. They've thought of everything, those clever people. As a matter of fact, though, the rules about what to do in the event of a tie after Final Jeopardy! have actually changed over time.
Prior to 2014, if two or more Jeopardy! contestants tied at the end of the show (with more than $0), they were declared co-champions, retained their respective winnings, and appeared on the next episode of the show. If all three contestants ended up with $0, there was no champion and the next episode started with three new players.
Article continues below advertisement
Back in 2007, there was actually a three-way (non-$0) tie when all three contestants gave the correct Final Jeopardy! question and made wagers that landed them all with $16,000. You can see a video of that event here (pay special attention to Scott, who obviously made his wager expecting to tie):
Article continues below advertisement
However, these days, if two or more contestants end up in a tie after Final Jeopardy!, they are immediately given a tie-breaker clue. The first contestant to buzz in with the correct question is declared the winner. There is no cash value for the tie-breaker clue. Also, if the first player to buzz in gives the incorrect question, the other player does not win by default. Similarly, if both players are unable to provide the correct question, another tie-breaker clue is given.
This rule was already in place for tournament games (so that each tournament would have only one winner), but it was later adopted into regular games. The tie-breaker rule was in effect for Jeopardy! games for a few years before it actually went into play in early 2018, when contestants Laura and Sarah ended up with matching scores of $6,799 after Final Jeopardy!.
Article continues below advertisement
The tie-breaker rule may not be quite as exciting to some viewers, but you have to admit that it does keep things pretty straightforward. It also prevents the show from having to pay out the cash winnings to all three contestants, which we have to assume was at least a small part of why the rule changed. Even though tie-breakers may be considered slightly anti-climactic, they certainly don't make us like Jeopardy! any less.