Leonard Finch Has His Ups and Downs on 'Grantchester' but He's in for A "New Adventure"
What happens to Leonard in 'Grantchester'? Season 6 of 'Grantchester' captured Leonard's trials and tribulations, but what's next for the character?
Set in 1958 in the not-so-sleepy village of Grantchester, PBS's eponymous mystery period drama chronicles a vicar's attempts to solve the murder cases that keep the inhabitants of Grantchester awake at night.
One of the many inhabitants of the town who has been going through a rough period is former Anglican curate Leonard Finch (Al Weaver).
Article continues below advertisement
Season 6 of 'Grantchester' takes a closer look at Leonard Finch grappling with social stigma.
During Season 6 of Grantchester, Leonard starts receiving Bible verses in the post that are soon followed by letters demanding money unless he wishes to be ousted in public for his sexuality. Photographer Bryan Stanford (Michael Abubakar) is the blackmailer and the hateful scribblings mark the beginning of a dark chapter in Leonard's life.
Article continues below advertisement
As a result of the letters, a police investigation into Leonard's relationship with another man, Daniel Marlowe (Oliver Dimsdale) takes place. Season 6 of Grantchester references a piece of legislation that once poisoned the lives of gay people across the U.K. Set nine years before homosexuality became legal in 1967, the TV series looks at the ways the criminal justice system victimized many.
With the case headed to trial, Leonard is facing the prospect of public denunciation. Instead of confronting the problem, he embraces decadence, listening to jazz, drinking, and smoking. Leonard learns that he will be removed from his post as the curate regardless of the trial's outcome. He receives a six-month prison sentence for gross indecency — which throws off-course his and Daniel's plans to move to someplace new.
Article continues below advertisement
Leonard is eventually released from prison as a reward for his help in exposing Reverend Byatt's (Paul Ryan) shady scheming. However, fans who have become fond of Leonard wonder what will happen with his character next. Thankfully, they didn't have to wait long to find out!
Article continues below advertisement
In an interview with the outlet British Period Dramas, actor Al Weaver hints that Season 7 will have "a new venture" waiting for Leonard now that he's out of prison.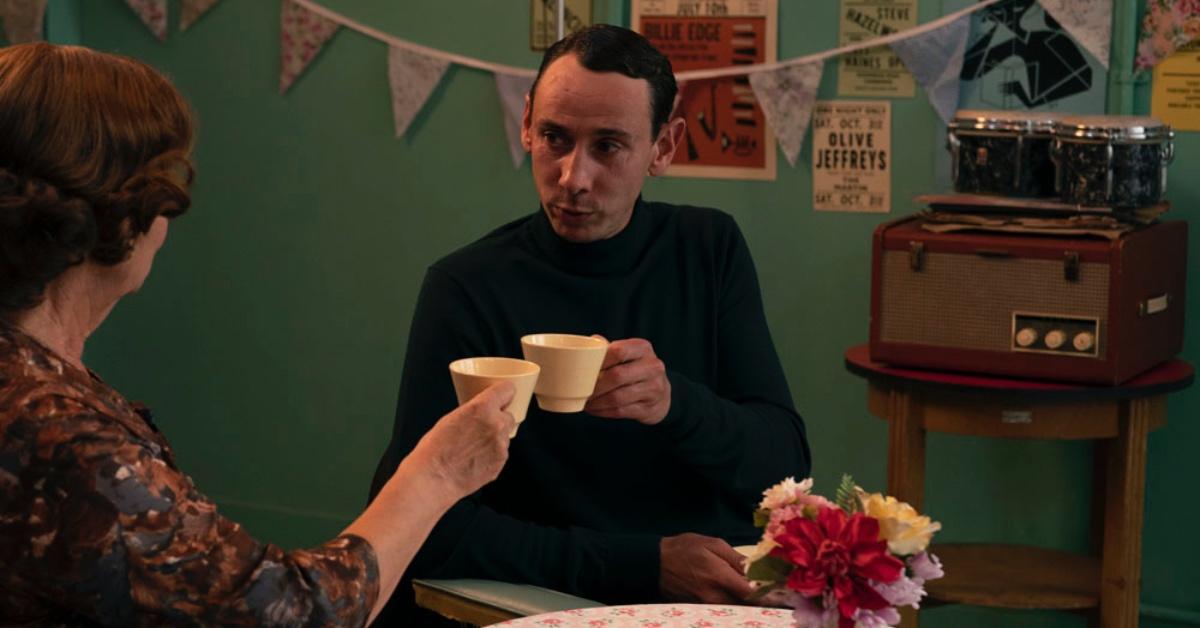 Article continues below advertisement
Al says, "Jack and Mrs. C have kindly lent him some money to open up a kind of beat poet cafe in tribute to his heroes of Ginsberg and Kerouac."
He adds, "Leonard's really excited as well as nervous because it's a new adventure for him, he's anxious about it. But Leonard is always anxious, isn't he?"
Al also elaborated on how the relationship between Mrs. C and Leonard will continue to develop during Season 7. "When Mrs C reveals what she's going through in this series, it's Leonard that she turns to and they have a real mother, son relationship. Leonard becomes her support system and wants to cheer her up, he gives her some honest truths as well. We filmed some really beautiful scenes between the two of them."
New episodes of Grantchester air in the United States on Sundays at 9 p.m. ET.