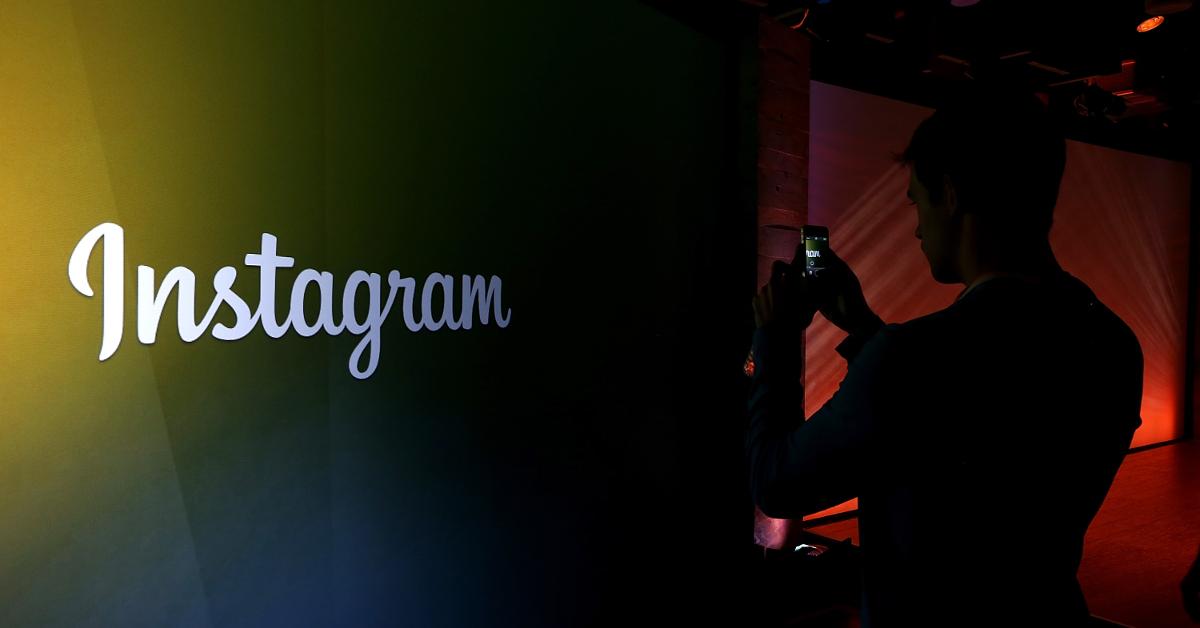 Instagram's Restrict Feature Was Designed to Curb Online Bullying: How It Works
With human interaction occurring more and more online, there's become a greater need for platforms to help folks regulate the type of communications that they receive on a daily basis. If you're walking down the street and someone comes walking up to you spouting a bunch of stuff in your face you don't want to hear, there are several ways to curb that.
Restricting on Instagram works to show you less of what you don't want to see. But what exactly happens when you decide to use the feature?
Article continues below advertisement
What happens when you restrict someone on Instagram?
Online bullying isn't a new phenomenon, and on an image-based platform like Instagram, it's not difficult to imagine a litany of scenarios where mean-spirited comments on someone's appearance, artwork, fashion choices, shared media, etc. can devolve into a waterfall of mean comments intended solely to make a person feel bad.
If you choose to "restrict" someone on your page, then their future comments will immediately become invisible to the rest of the public. Or you can choose to individually allow comments by the said individual on your page should you choose to do so.
It seems to be specifically designed to curb the behavior of persistent trolls who follow accounts just to troll a particular person. It's also great to help stop repeating postings of advertisements, MLM schemes, and links to scams.
Article continues below advertisement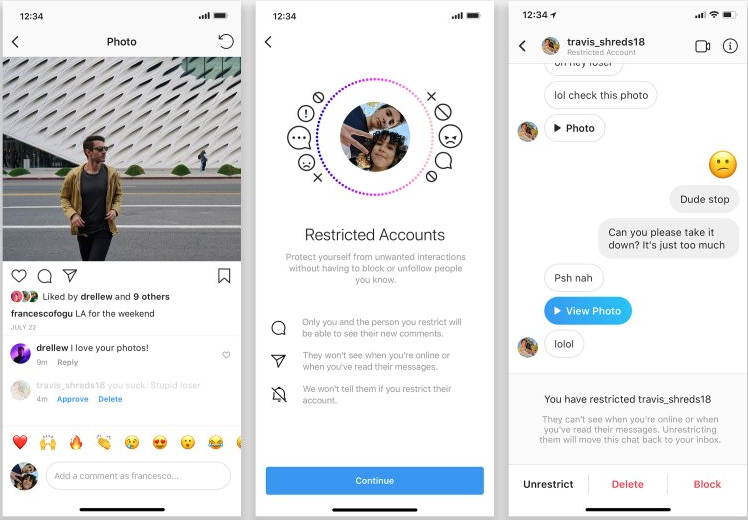 What does it mean to restrict someone on Instagram, and will they know?
Here's the beauty of the "restrict" feature: Whoever you've restricted won't know if you've restricted them or not! When they visit your posts they'll see their comments as posted, and the only way they'll know if they're being restricted is if they somehow view your account from another account that hasn't been restricted. If you've got a stalker who's that obsessed with your account, then fully blocking them might be the way to go.
Article continues below advertisement
Instagram explained why they ultimately decided to create the Restrict feature and how some of their users might feel more comfortable doing that then electing to completely ban someone from visiting their page: "We've heard from young people in our community that they're reluctant to block, unfollow, or report their bully because it could escalate the situation, especially if they interact with their bully in real life."
Article continues below advertisement
"Some of these actions also make it difficult for a target to keep track of their bully's behavior. We wanted to create a feature that allows people to control their Instagram experience, without notifying someone who may be targeting them."
By keeping bullies none the wiser, Instagram hopes to mitigate both bullying online and IRL.
Article continues below advertisement
Tons of people have praised the addition of the Restrict feature that Instagram has added, and some have even mentioned that their experience with the platform has improved immensely ever since they were given the option to restrict certain users on their posts.
Having greater control of their pages and the optics of their posts is something many users are gravitating towards.
Article continues below advertisement
There are critics of the feature, however, who say that allowing public accounts to restrict this much is yet another example of Instagram helping individuals create an even more curated and untrue reality for themselves where they can be surrounded by an echo chamber of supporters and protect themselves from any pieces of criticism, even valid ones.
What do you think?