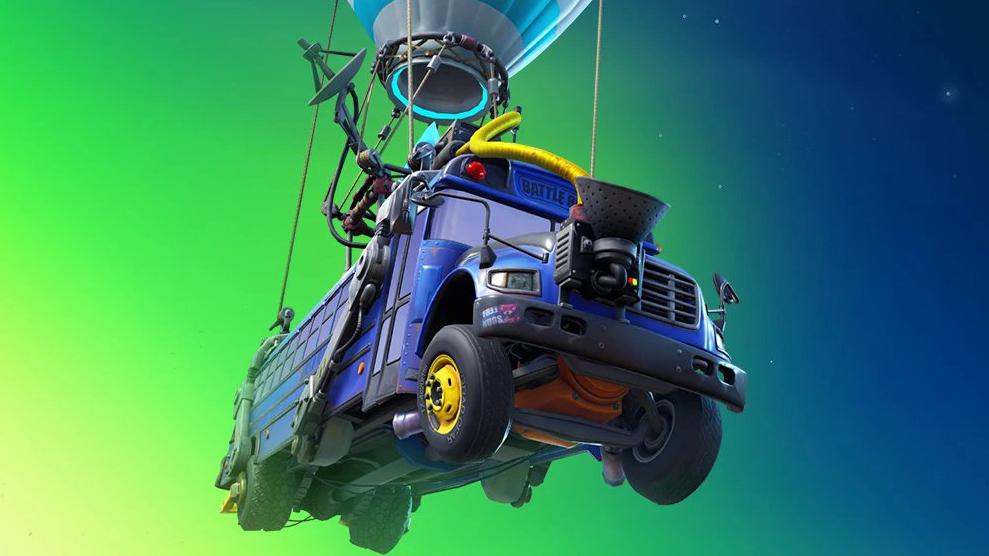 Tipping the Bus Driver Is a Nice Gesture You Can Now Make in 'Fortnite'
A new season of Fortnite has officially rolled out, and with it there are new Easter Eggs and secrets to unlock. Players are already searching for the alien artifacts located all over the map and interacting with the new features added for the alien theme.
One of the new features players have noticed is the option to tip the bus driver. Previously, players had the option to thank the bus driver during a different season, but now they can leave him a monetary tip in the form of gold bars.
Article continues below advertisement
But does tipping the bus driver actually do anything? Here's what happens when you leave him a tip (and how to do it, if you feel so inclined).
Article continues below advertisement
How to tip the bus driver in 'Fortnite.'
To tip the bus driver, you need to accumulate enough gold bars first, which did not roll over from the previous season. A small tip will cost you 500 gold bars, while a large tip will cost 4,000. We have an entire guide on how to get (and spend) gold bars in Fortnite if you're unsure of where to get them.
Once you have accumulated enough gold bars to leave the appropriate tip, you'll have to locate one of the NPCs placed around the map. There are 17 new NPCs this season located in various spots.
Not every NPC you will meet will be nice upon first encounter, so be mindful of that when approaching them. Each of them also have their own quests to complete to earn gold bars, if you're short.
Once you've met an NPC, they give you the option to make either a small or large tip for the bus driver by interacting with them. There does not seem to be a limit to the number of times you can tip the bus driver.
Article continues below advertisement
What happens when you tip the bus driver in 'Fortnite'?
With multiple NPCs located around the map giving you the option to tip the bus driver, you would think that leaving him a tip would offer some decent reward or achievement.
Unfortunately, it doesn't look as though there is anything special that happens when you tip the bus driver.
Article continues below advertisement
If you leave the bus driver a large tip, a message will appear in the kill feed, noting that you have made the tip. It'll read "[Your username] very generously tipped the bus driver!" The message lasts for about three seconds before disappearing from the screen.
Making a large tip will also play a special audio of the bus driver zooming by above you, honking the horn in thanks.
Other than this, there is no reward for tipping the bus driver. While it is a nice gesture, it'll only earn you XP if you have not already completed the challenges involving spending gold bars. If you're looking for a way to spend a lot of gold bars quickly to complete this challenge, leaving a large tip is an easy way, as it is one of the most expensive items in the game.