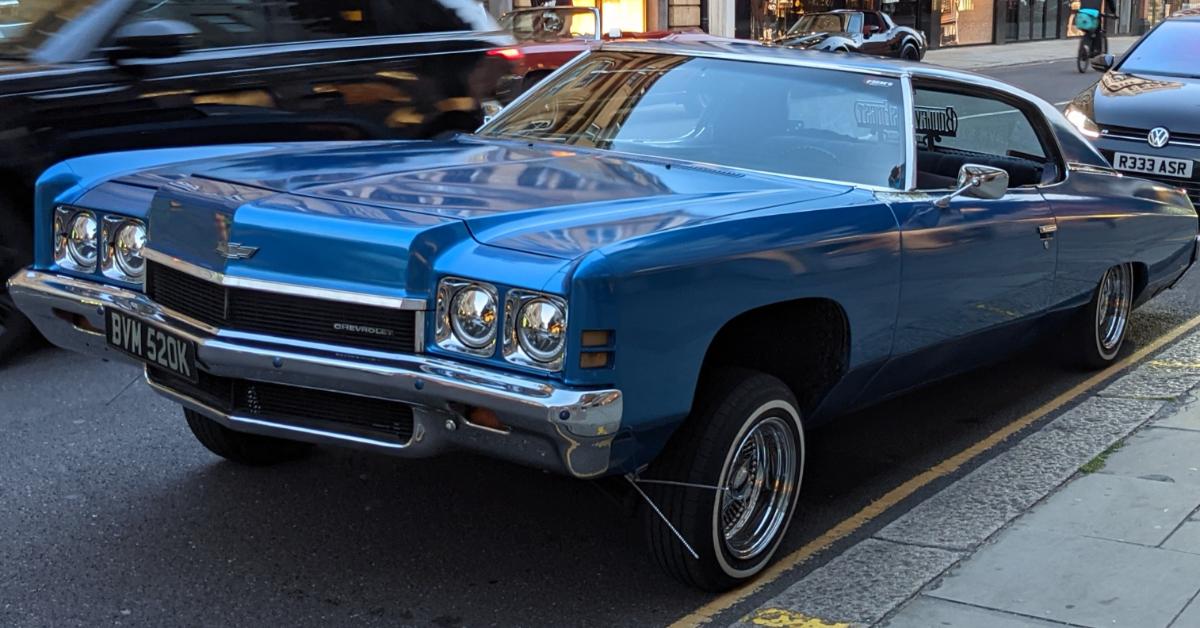 Murder Nova Is Testing His Skills Behind the Wheel of a "Donk Car" in 'Street Racers OKC'
If you aren't already a gearhead, watching Street Outlaws will certainly make you hip to some of the coolest and fastest cars to ever touch U.S. pavement. The reality show is brimming with beautiful examples of past and present muscle cars that would make any automotive lover drool, including some very specific and rare examples.
Article continues below advertisement
One term that seems to come up a lot on the show is donk car, and unless you're a true car enthusiast, odds are that you might not know what that means. So, what exactly is a donk car? Let's unpack all of the known details.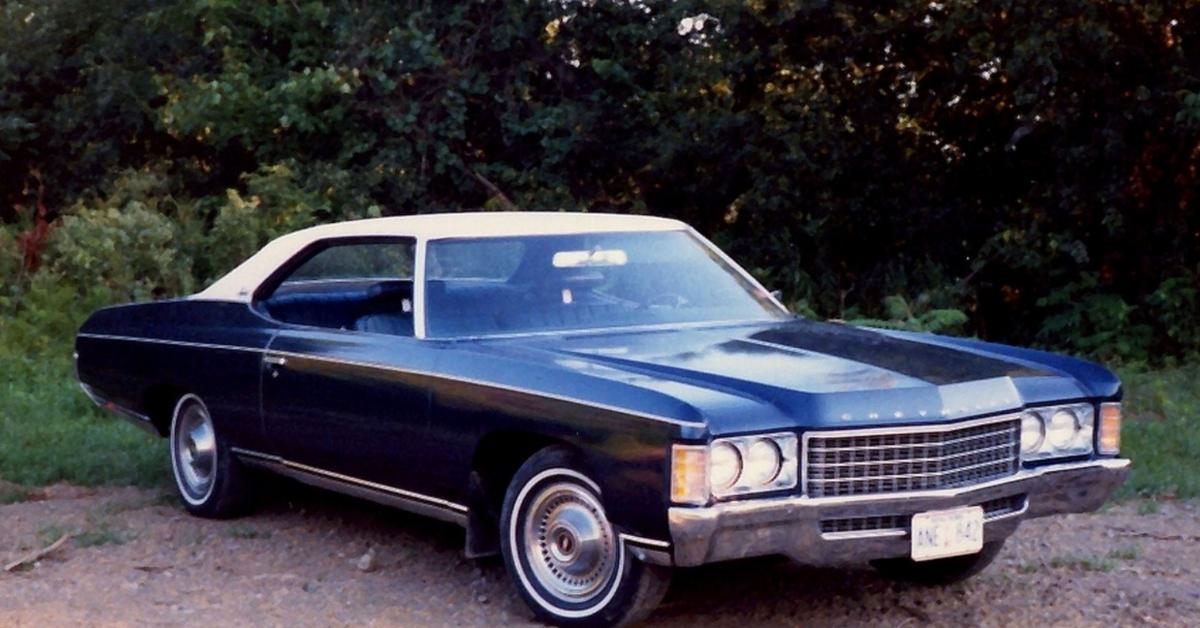 Article continues below advertisement
What is a "donk car"? They've been mentioned on 'Street Outlaws.'
If you've been watching Street Outlaws and heard the term donk car only to be confused about what it means, you're far from alone.
According to Wikipedia, a "donk car" is an endearing term that was given to the fifth-generation Chevrolet Impala and second-generation Chevrolet Caprice by enthusiasts. The name derives from the word "donkey," as the Impala logo resembled a donkey to some owners. "Donkey" became "donk" as time went on, and thus "donk car" as a term was born.
For those who may not be familiar with the fifth-generation Impala or second-generation Caprice, they were produced by Chevrolet from 1971 to 1976 and came in a variety of dazzling configurations: a four-door pillared sedan, four-door hardtop, two-door custom coupe, two-door sport coupe, and two-door convertible. This variety made them both some of America's best-selling cars at the time.
Article continues below advertisement
At its highest level, the Impala came equipped with a 7.4 L Turbo-Jet V8 which had 450 horsepower when equipped with a Holley carburetor. The Caprice at the top end came with a 7.4 L Turbo-Jet V8 which had 230 horsepower. Paired with a three-speed manual transmission, the chrome-plated Chevrolet cars became the perfect base for hot rod enthusiasts to modify and build on, creating truly fearsome racing machines.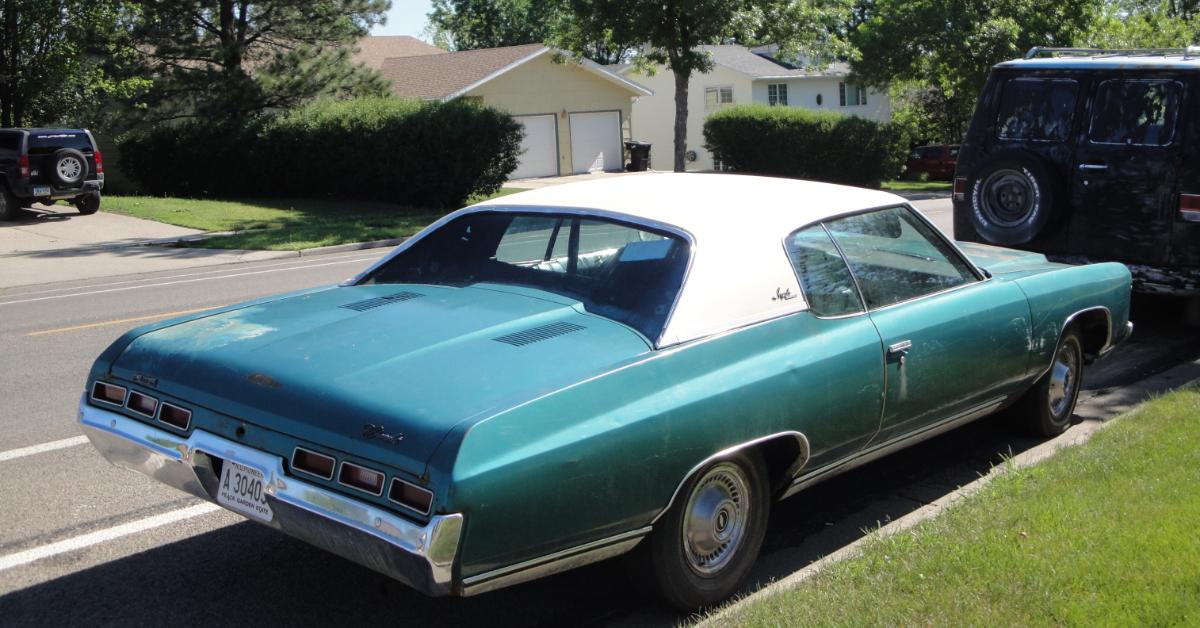 Article continues below advertisement
Murder Nova is racing with a donk car in 'Street Outlaws.'
If you've been watching Street Outlaws OKC as of late, you've probably heard the term donk car a lot. That's because Murder Nova, a fan favorite on the program, recently kicked off his "endgame" build, which is a donk car. Indeed, fans got an in-depth look at the reality star's process as he rebuilt his donk car with the intention of racing it against other donk cars.
Naturally, fans on Reddit shared their thoughts about Murder Nova's latest project.
"I love that for a few of the drivers this show is an excuse to do some of their projects that have been abandoned or haven't had time with Shawn [Murder Nova], Axman, and Kye all having vehicles sitting around that they are now fixing," wrote one user.
"Shawn built that donk [beacuse] he intents on racing it against other donks. ... He's been wanting to build it for two years," chimed in another fan on Reddit.
Only time will tell how Murder Nova's donks stack up against the competition, but be sure to tune into Street Outlaws OKC, streaming on Discovery Plus.