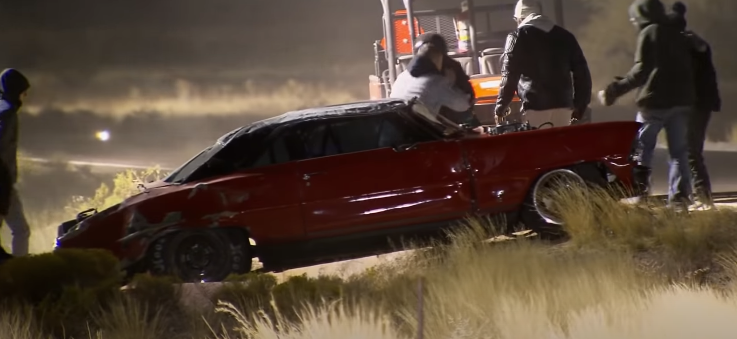 'Street Outlaws' Racers Have Been in Some Gnarly Crashes Throughout the Years
For whatever reason, human beings are drawn to watching people strive for excellence in rather dangerous circumstances. It's part of the draw of combat sports, watching two highly trained individuals outmaneuver one another under a specific ruleset to score a vicious knockout or powerful takedown.
The same could be said for racing, which is probably why a lot of Street Outlaws fans want to know: Who crashed on the show?
Article continues below advertisement
Who crashed on 'Street Outlaws'?
Driving finely tuned driving machines specifically engineered to take stock vehicles well past their intended acceleration and speed limits is as dangerous as it sounds. There's a litany of different factors to consider that extends far beyond the horsepower of the engines under the hoods of these pavement-gobbling petrol demons.
From weight distribution, to the right tires, to factoring in wind resistance along with safety measures and a whole slew of other fine-tuning, it's nearly impossible to account for anything and everything that can go wrong on any given race.
Sadly, there have been a number of Street Outlaws racers who have crashed while participating in these high-octane contests.
Article continues below advertisement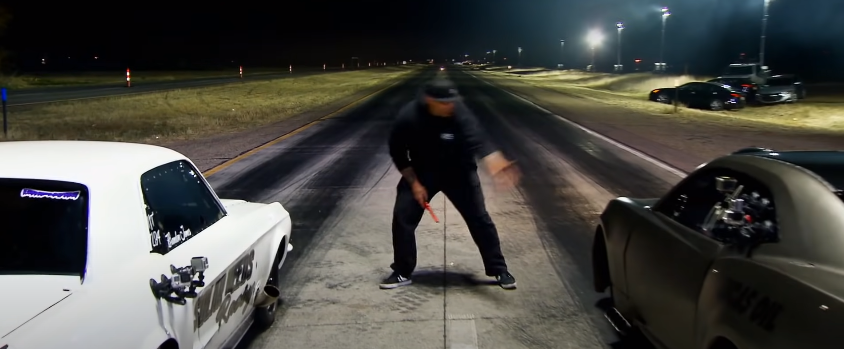 In January of 2022, spouses JJ Da Boss and Tricia Day were involved a scary crash while they were filming America's List for the series. Tricia suffered more serious injuries than JJ did and spent a week in the hospital after the vehicle she was in crashed into several rental cars that were brought to set.
Article continues below advertisement
She underwent surgery on both of her hips, as per The Capital Sports Report, and her vehicle was totaled in the process, meaning she will more than likely not be racing for the rest of filming the show's season.
There's been no word as to whether or not Tricia's spot on the show will be taken up by another driver; however, in June of 2021 when Brandon James suffered a crash that took him off the road, he was replaced by another racer.
Article continues below advertisement
James "Doc" Love on the show also crashed while filming for the OG series. To call the wreck frightening would be an understatement, as Doc wrote on Facebook that the vehicle "barrel rolled 5-6 times and even knocked three 8-to-10 inch round Cedar Trees clean off at the ground." He underwent a tortuous recovery process and he says he was unconscious for "20-30 minutes."
Shannon Poole also underwent a scary crash where his vehicle couldn't stay on the ground and flew up into the air after taking the lead and then crashing engine first into the ground and bursting into flames.
Article continues below advertisement
In 2016, Big Chief sustained a horrific crash during a race in Detroit when the competing vehicle (Brian's "Chucky") lost control and veered into his lane. Thankfully he was able to walk away from the accident without any major injuries at the time.
Article continues below advertisement
"Daddy" Dave is another Street Outlaws racer who hit a wall at 190 miles an hour, totaling his vehicle. He too managed to avoid sustaining serious injuries in the race.
Precious Cooper was also involved in a nasty crash in 2021 where she was run off the road and her car flipped over nine times. She left the drag strip on an ambulance but thankfully didn't suffer significant injuries.