Go on, Embrace Your Fursona! Here's What It Means to Be a Furry on TikTok
One of the most stigmatized underground communities has to be that of the furries, and TikTok is jam-packed with them. But what even is a furry?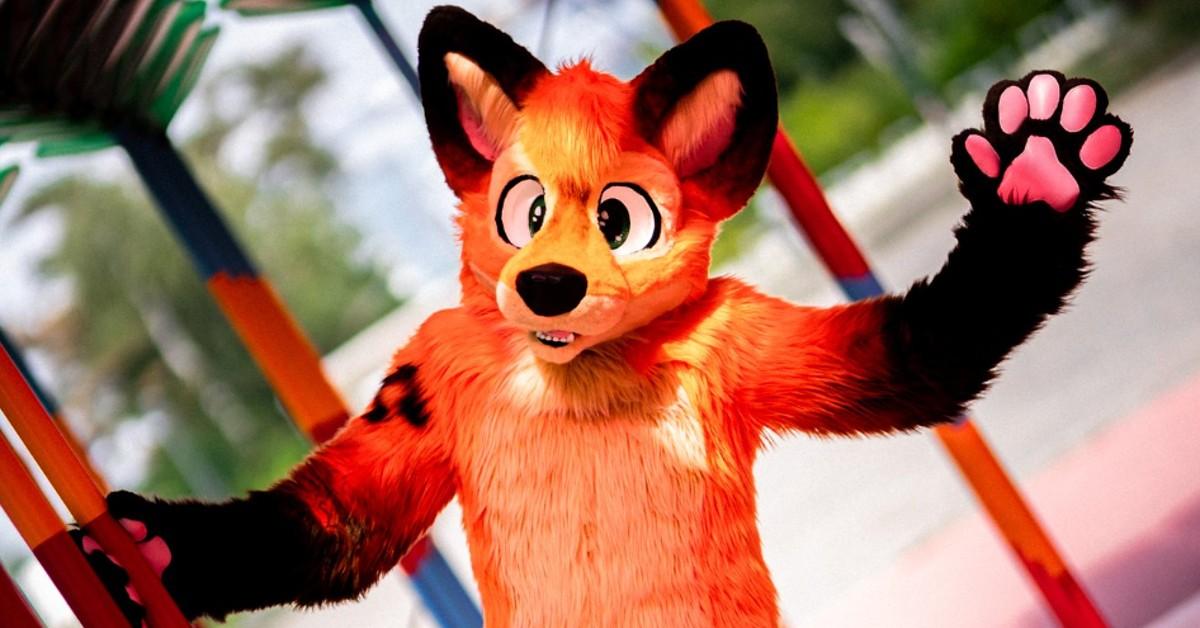 We've heard sayings like "whatever floats your boat" and "to each their own," which are typically applied to situations that don't jive with us, situations that don't match our own interests. Hey, if tree shaping, basket weaving, or competitive duck herding speak to you, go live your best life and your truth. And while those hobbies are certainly obscure, one might say odd, they hardly shock in comparison to another hobby — or rather, a way of life — that's making its rounds on the clock app. You know, TikTok.
Article continues below advertisement
Perhaps you've heard whisperings of the furry community on YouTube or through online forums (definitely on Reddit), or maybe you've seen a version of a fluffy-tailed furry or two on some wild TLC series (i.e. My Strange Addiction). Well, mega-popular short-form social media app TikTok boasts a booming furry community.
For those who don't know anything about furry culture, we're here to break it all down. Depending on your level of knowledge of underground communities, so to speak, you may want to tuck your tail and sit down for this one.
Article continues below advertisement
What is a furry?
To put it simply, a furry is someone who has an interest in anthropomorphic animals, or animals that have humanlike qualities (think Sonic the Hedgehog). Many, but not all, furries walk around in fur suits, as they're called, often to frolic with other members of the community, whether that be at a convention — Anthrocon and Midwest FurFest being two of the biggest — or out in other public places. Think of it as cosplay.
Article continues below advertisement
Said fur suits typically consist of a body, a tail, feet, paws, and a headpiece. But, per Vox, owning a tail has been known to be more popular than owning an entire suit, as "48.1 percent of respondents at Furry Fiesta 2014 reporting owning a tail" while "only 13 percent reported owning a full suit," according to a 2014 survey.
Considering an entire fur suit can set someone back thousands of dollars, owning just a tail makes a lot of fluffing sense.
As detailed by HITC, furries often have a "fursona" — or an altered animal version of themselves — which lends itself to an avatar they create to interact with other furries online.
Article continues below advertisement
Foxes, wolves, felines, and dogs are some of the most popular species that get the anthropomorphic treatment. And no, contrary to popular belief, in most cases, being a furry is not a sexual kink or fetish. It's a subculture, one that people often can't wrap their heads around.
Hey, you like fantasy football, other people like creating animal alter egos that walk on two feet. No one thinks your fantasy football team has anything to do with sexual fantasies, right?
Article continues below advertisement
Pyxe the Fox and Barry Banana Dragon are two of the most popular furry creators on TikTok.
Pyxe the Fox — an Orlando, Fla., furry with 232.7 thousand followers — and Barry Banana Dragon — a "proud veteran furry" with 165.3 thousand followers — are two of the biggest furry content creators on TikTok, making content surrounding story times and general life while "fur-suiting."
And while we defined what a furry is, let's let TikTok user @pierced_yeen tell you what a furry isn't. "No we don't believe we're animals or want to be animals," they clarified. "People that think that way may categorize themselves as 'otherkin' or 'therian.'"
Article continues below advertisement
"When you say to a fur-suiter they're 'pretending to be an animal,' it's really just them dressing up and acting as a character," they continued. "So, in short, being a furry is a creative and fun hobby that brings people together and is great for finding friends and gaining confidence."
Despite the stigma people may face, there really is a community for everyone out there.