What's Going on in Seattle — and What Exactly Is an Autonomous Zone?
A lot is going on in Seattle right now. If you're wondering what an autonomous zone is and how it relates to the Seattle protests, keep reading.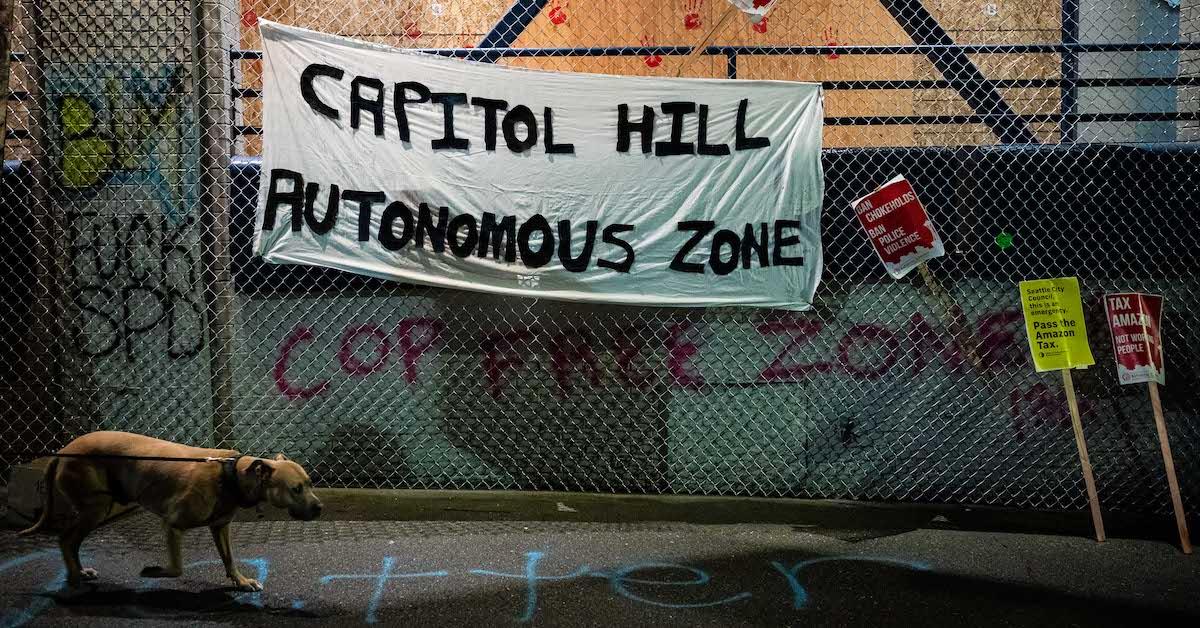 As protests continue in all 50 states, one U.S. city in particular has captured the nation's attention. In Seattle, protestors have taken over the Seattle Police Department's East Precinct and set up what they're calling the Capitol Hill Autonomous Zone, or CHAZ, in the blocks surrounding the police station in the Capitol Hill neighborhood.
So what exactly is an autonomous zone and has this ever happened before? And what exactly do the protestors want?
Article continues below advertisement
If you're wondering, "what is an autonomous zone?" — protestors are still sorting that out.
The establishment of the Capitol Hill Autonomous Zone began June 8 after more than a week of tense relations between police and protestors. Seattle Police Chief Carmen Best announced that afternoon that they would be "decreasing [their] footprint" in the area to give protestors space for their demonstrations.
"Protesters have requested it, they want the streets open for peaceful marches and we're going to facilitate that opportunity for them," Best said in a press conference. "This is an exercise in trust and de-escalation."
Article continues below advertisement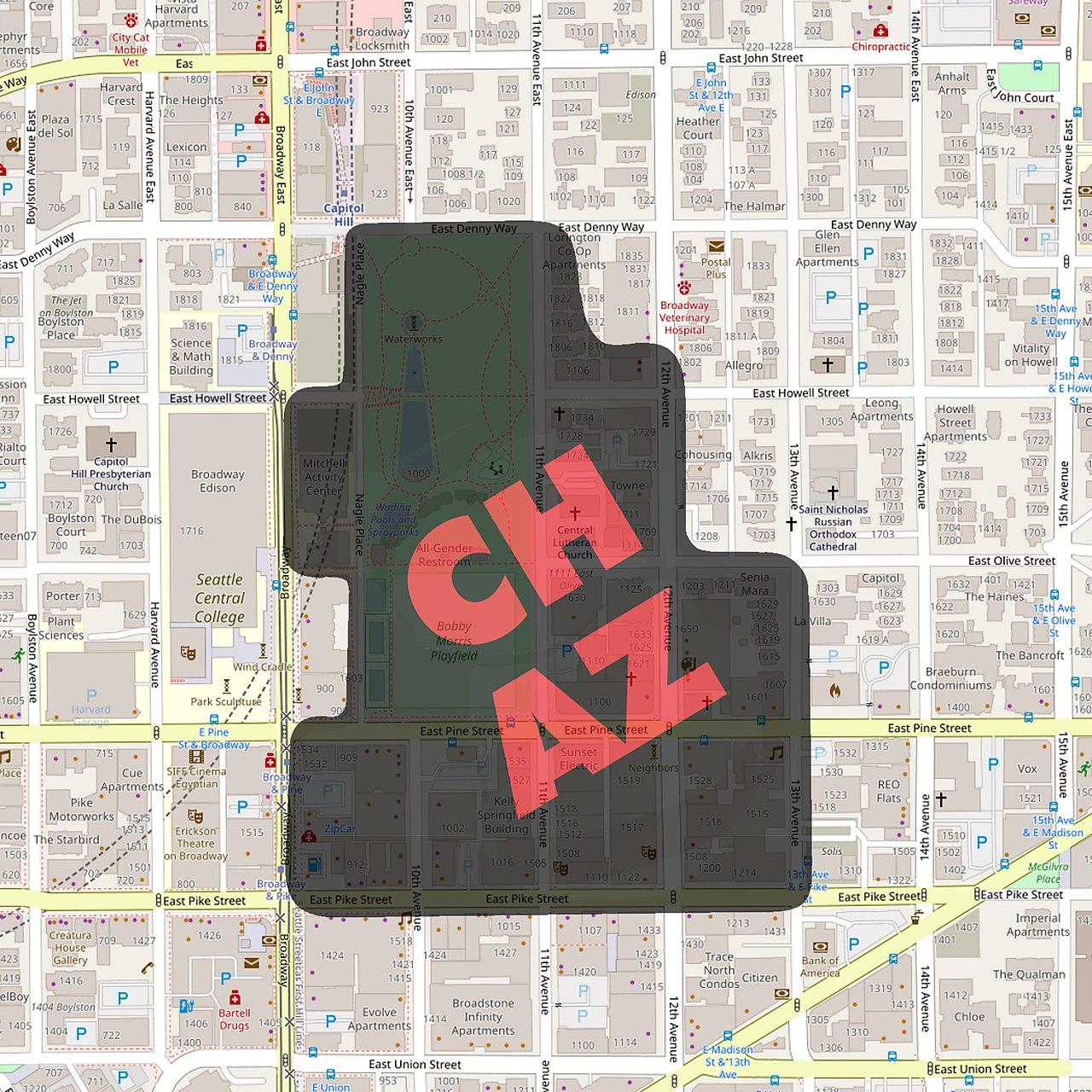 Later that day, officers removed equipment from the precinct, boarded up the building and set up fencing, and then essentially vacated the jurisdiction. While many conservative pundits predicted chaos and unrest would ensue, instead, demonstrators moved police barricades and set up a perimeter declaring the space surrounding Cal Anderson Park was now an autonomous zone.
Article continues below advertisement
Within the barricades, protestors have set up tents and stalls where snacks and supplies are free or bartered. Artists and performers put on showcases and people gathered for a screening of the Ava DuVernay documentary The 13th. One protestor on Twitter shared their thoughts on the transformation saying, "Let this be a reminder — police are the real instigators."
Article continues below advertisement
There have been precursors to this "autonomous zone" before in Seattle and elsewhere.
If this sounds a bit like a repeat of the Occupy movement in 2011, there is definitely a whiff of that movement in what's going on in the CHAZ, where protestors are performing homeless outreach and a medic tent staffed with people whose qualifications range from CPR and basic first aid certifications to experience in a Level 1 trauma center, according to the New York Times.
Past occupations within the city during the 1970s involving Native American and Latinx community groups have led to those groups getting permanent space with the city's blessing.
Article continues below advertisement
But more recent civil disobedience demonstrations have typically been met with eventual intervention by the authorities, like the Occupy Seattle encampment. So, citizens naturally wonder when Mayor Jenny Durkan and Seattle Police will run out of patience and take back the area.
Article continues below advertisement
For now, however, Durkan doesn't show signs of caving into pressure from opponents including President Donald Trump, who threatened on Twitter, "Take back your city NOW. If you don't do it, I will. This is not a game." Durkan responded by telling the president to "go back to your bunker."
Are the protestors antifa, and what is their list of demands?
Some but not all of the protestors who have established the autonomous zone identify as antifa or align with both anti-fascist activism and Black Lives Matter. It's important to clarify that, despite what the president and other conservatives may think, there is no centralized "antifa" organization. Antifa is simply a shortening of "anti-fascist" and refers to protestors who oppose far-right ideology and fascism.
Article continues below advertisement
That said, Black protestors have worked together to put forth a list of demands on behalf of the CHAZ occupiers, which they posted on Tuesday, June 9, on Medium. The first demand calls for the abolition of the Seattle Police Department — a complete defunding and dismantling of the department. The group wishes to replace the current criminal justice system in the city with a restorative / transformative justice model.
Article continues below advertisement
They demand the funds currently financing SPD be redirected to socialized medicine, free public housing and education, naturalization services for undocumented immigrants, and general community development.
The full list of demands includes changes to address disparities in access to quality housing, healthcare, and education, as well as "an entirely separate system staffed by mental health experts to respond to 911 calls pertaining to mental health crises."