This Bugsnak is Beffica's Favorite — How to Catch it and Complete the "Pop Quiz" Quest
Purple Grumpus and resident busybody Beffica Wigglesnoot is one of the first characters you'll meet when you start Bugsnax. A former pop culture journalist, she quickly befriends you and makes it clear she's more than ready to help you uncover any tea on another of the Grumpuses whenever you need it. It's her willingness to snoop around that makes her a good ally to have.
Not long into your playthrough, you'll be tasked with finding and feeding Beffica her favorite bugsnak — but which one is that?
Article continues below advertisement
What is Beffica's favorite bugsnak? How to find out.
While Beffica may be ready to spill the tea on whoever she's got the latest gossip on, she is not forthcoming with her own details. For the "Pop Quiz" quest, players have to figure out what her favorite bugsnak is, catch it, and then feed it to her. But which one should you be on the lookout for?
If you go into her cave, you'll be able to see a cave drawing on the wall (made by Beffica, of course) of a Weenyworm with little hearts around it.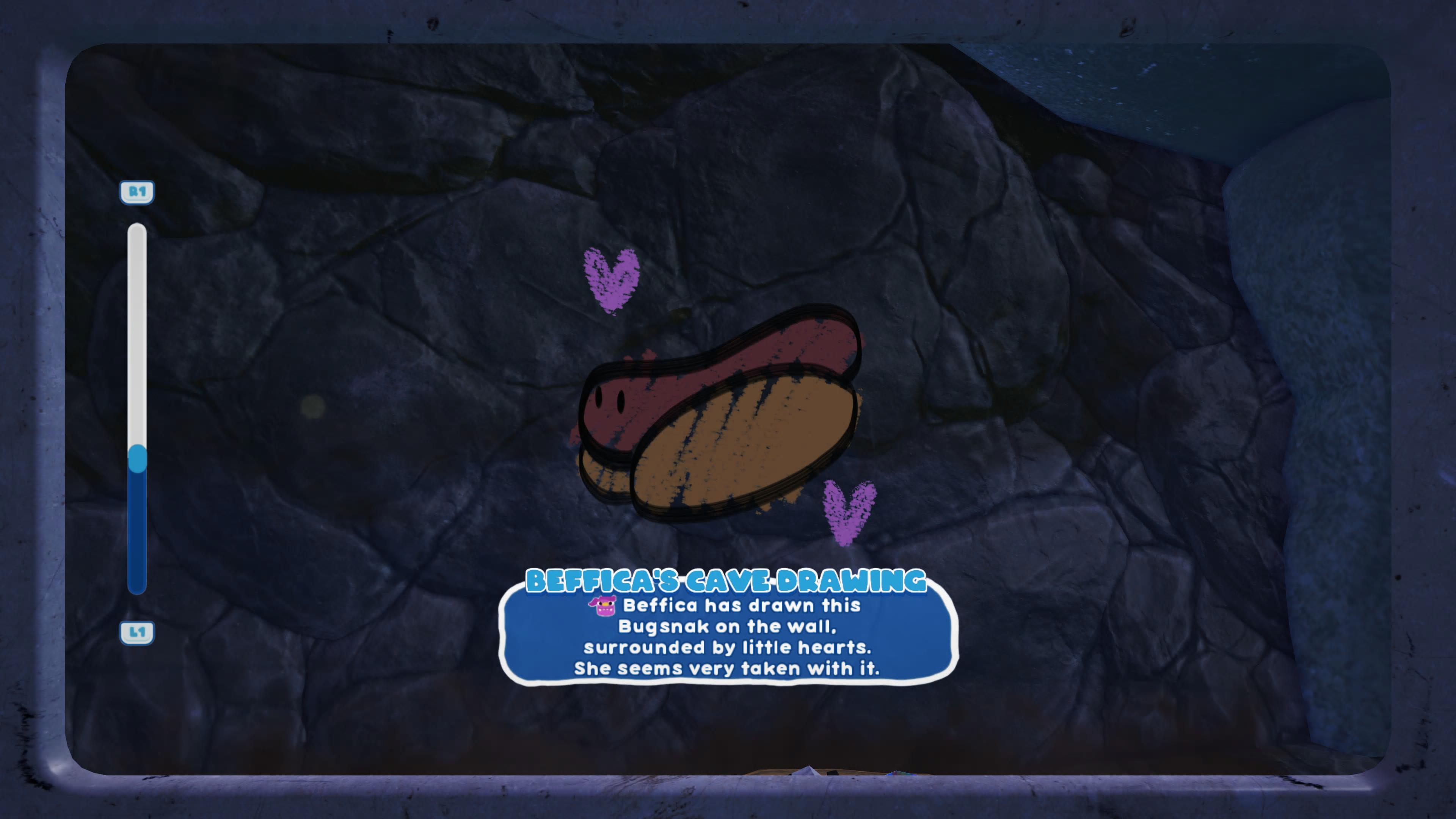 Article continues below advertisement
By using your camera to snap a picture of the drawing, you're able to uncover which bugsnak it is. The Weenyworm looks like a hot dog, though is inches around on the ground like a worm (hence its name). If you haven't already managed to catch it, you now know which one to hunt down — and luckily, it won't be too hard of a challenge to complete.
How to catch a Weenyworm in 'Bugsnax.'
Thankfully, Weenyworms are relatively easy to find and capture in Bugsnax. The hot dog-inspired critter is located in the Garden Grove near where Wambus had set up his own farm when he left Snaxburg.
All you have to do is place your Snak Trap in the Weenyworm's path and wait for it to get close enough that you can snap the trap closed over it. Once you've done that, collect your Snak Trap, return to Beffica, and select "Let's eat." Feed her the Weenyworm and the quest will be completed!