'Bugsnax' Is an Exploration of Food-Based Biology — Does It Have Multiplayer?
Is 'Bugsnax' a multiplayer game? The game was originally released in 2020, appearing on next-gen consoles. The game will appear on more platforms.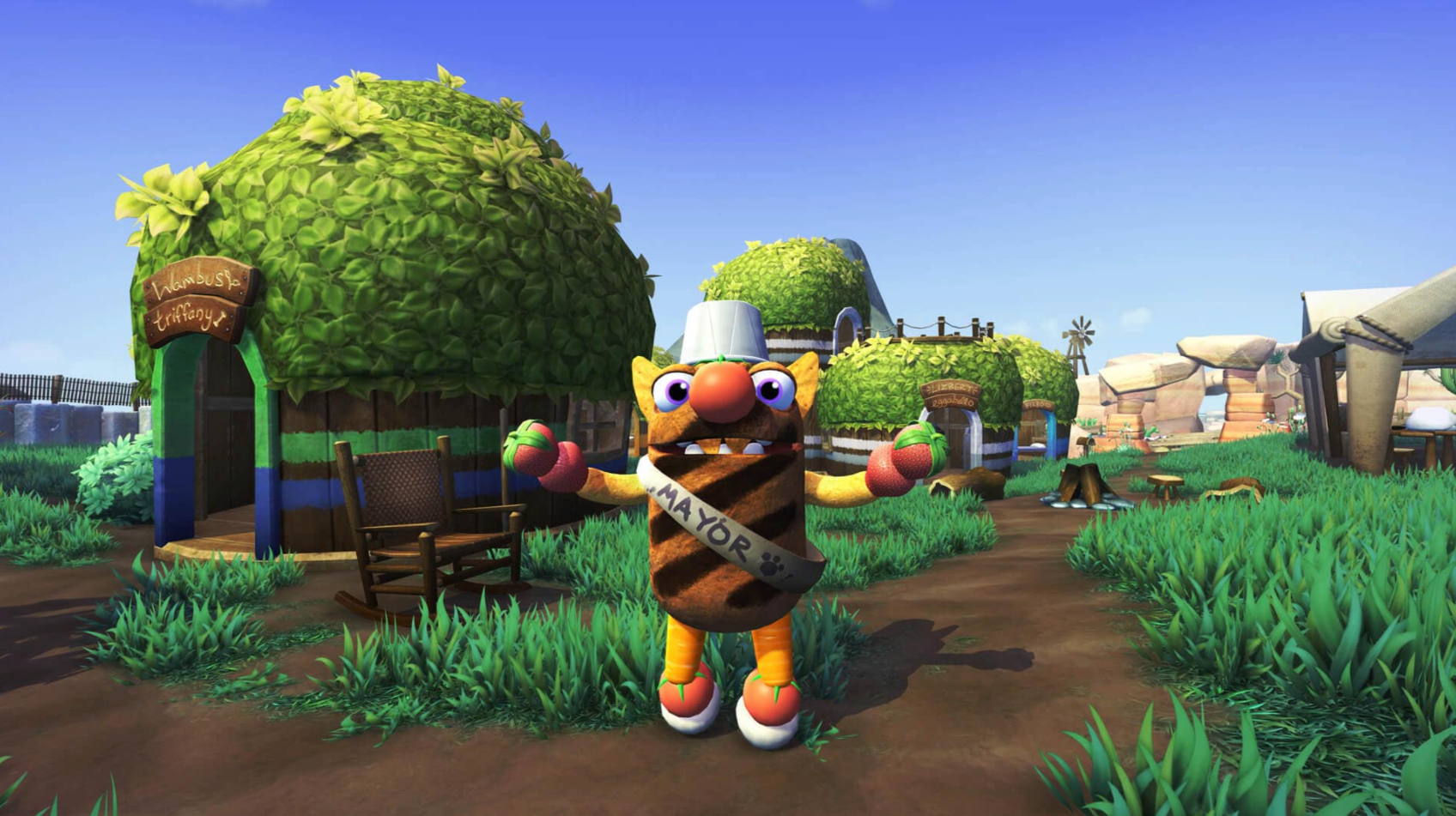 Being a foodie has a whole new meaning in a game like Bugsnax. The game first released in November 2020 and was launched alongside one of the latest-gen consoles, the Playstation 5, along with the PlayStation 4. And coming soon in 2022, the game will also be available on the Nintendo Switch, the Xbox Series X and S, Xbox One, and PC.
Since the game will soon be playable on your preferred platform of choice, it begs the question of whether it features multiplayer.
Article continues below advertisement
In Bugsnax, players assume the role of a journalist who receives a tip from disgraced explorer Lizbert Megafig. She invites you to the mysterious Snaktooth Island. Once there, you encounter the strange world of Bugsnax, creatures whose anatomy resembles that of delicious food and snacks. You also meet up with a race of Grumpuses, inhabitants of Snaktooth. Your job is to capture various Bugsnax and also rescue the Grumpuses scattered throughout the island.
Does this game take two to beat?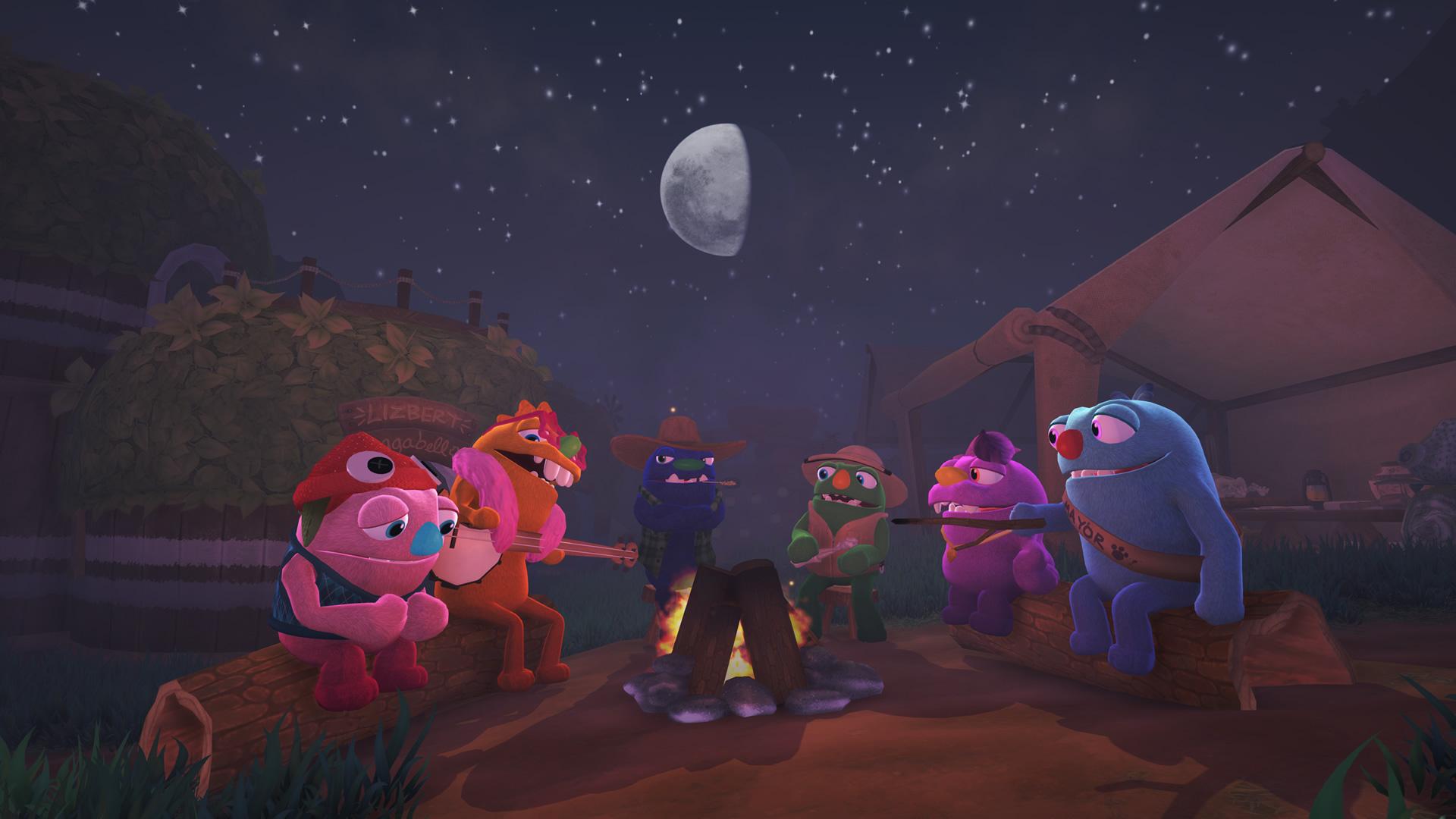 Article continues below advertisement
Is 'Bugsnax' multiplayer?
This first-person adventure game is a lot like Pokémon Snap meets Fighting Foodons (anyone remember Fighting Foodons? No? Never mind...). Though you must search for the missing Lizbert somewhere on Snaktooth Island, your ultimate goal is to capture different species of Bugsnax and observe their mysterious ways and behavior. On your journey, you'll also discover that upon being eaten, Bugsnax can change the anatomy of other organisms to also resemble Bugsnax.
Bugsnax is available on multiple platforms, but it was released as a launch title for the PlayStation 5. Though the game received positive reviews for its aesthetic, world-building, and diversity, multiplayer was not among its notable features. The game is purely a single-player experience. While your player character meets all sorts of companions on Snaktooth Island, you can't plug in a second controller to share the exploration with a friend. The game also doesn't feature any online functions.
Article continues below advertisement
Despite its lack of muiltiplayer, the single-player campaign features plenty to do. The story has you uncover all sorts of secrets to the Bugsnax and Snaktooth Island at large. It even features something of a sinister twist as you find out more about the Grumpuses and their conspiracy theories behind the food-based animal kingdom. Even without multiplayer, there's plenty of layers to be had in the food pyramid that is the world of Bugsnax.
Article continues below advertisement
Bugsnax was initially released only on PlayStation consoles and macOS when it came out in 2020. Sony even unveiled the game in a livestream dedicated to unveiling the design of the PlayStation 5.
In October 2021, a PlayStation State of Play conference revealed free DLC for the game entitled Bugsnax: The Isle of Bigsnax. The new update will feature a new area inhabited by giant Bugsnax, as well as new challenges in the regular game.
The new Bugsnax DLC will be released on April 28, the same day that the game will launch on PC, Switch, Xbox One, and Xbox Series X and S.