What Is Cancel Culture? Ivanka Trump Blames It For Being Dropped as Grad Speaker
You've probably heard the term thrown around a lot, but what exactly is "cancel culture"? Let's take a closer look at what the phrase really means.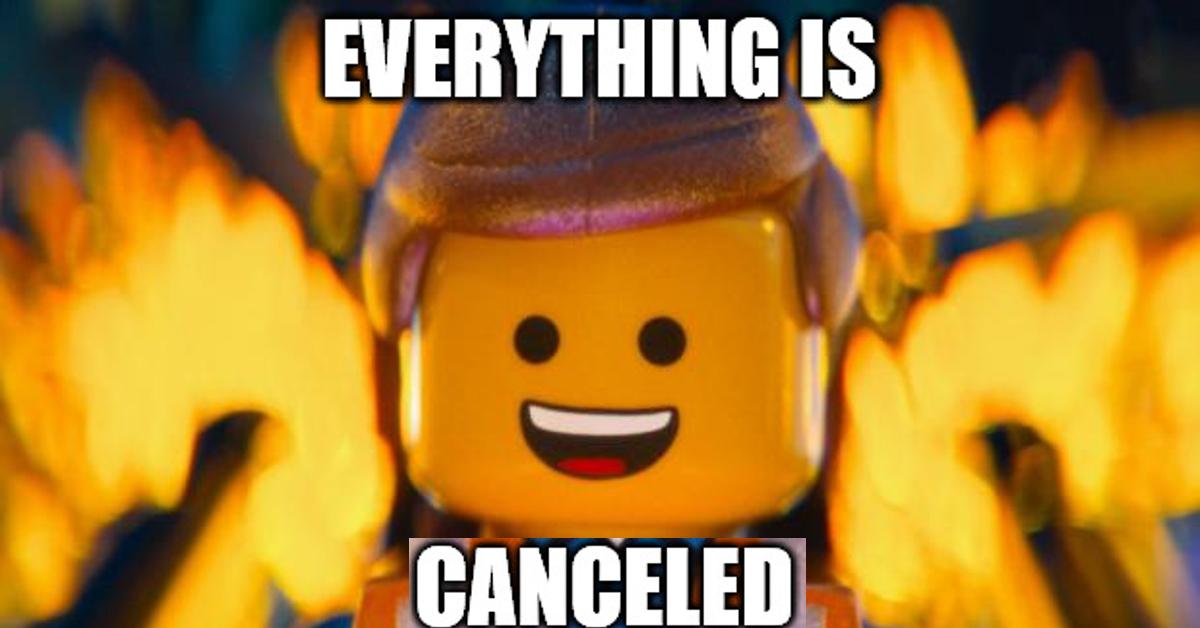 It seems like every single day you log into Twitter, there's a new celebrity, actor, musician, politician, company, or public figure getting canceled. Whether it's for being "transphobic", sexist, or staying silent on a variety of human rights issues, being friends with someone connected to Donald Trump, or engaging in behavior that's harmful or just downright criminal, there's a litany of folks being called out for their behavior online.
But is this the root of what "cancel culture" is?
Article continues below advertisement
You would think that a difference would be made between "canceling" people who have done objectively bad things, versus individuals who may or may not agree with your own viewpoints or behave in a way you don't think is morally upright.
And it seems like a clear distinction between who is "canceled" for the two reasons should be made.
What is cancel culture?
When someone's "canceled" it usually begins with a call to action that effectively renders the "canceled" individual unpopular and not worthy of fan support and whatever popularity/fame/monetary gains they've received.
For example, these parent YouTubers were "canceled" and their videos were flagged for child abuse and neglect because they featured a litany of mean-spirited and abusive pranks perpetrated against their kids.
Article continues below advertisement
Children are being psychologically abused and in some instances, terrorized, all for the sadistic schadenfreude delight of whatever mean-spirited people who watch these videos and help contribute to the couple's YouTube views.
But there are many people who argue that we live in an age where "cancel culture" has ruined the businesses of different individuals and corporations simply because large, vocal groups of people on social media disagree with their personal beliefs.
Article continues below advertisement
Ivanka Trump slammed "cancel culture" after being dropped as commencement speaker.
Wichita State University decided to change course when it came to speakers for its outgoing class, moving on from Ivanka Trump to another candidate.
The business woman and daughter of President Donald Trump blamed "cancel culture" for the change in a series of a tweets, uploading the video she recorded for the commencement.
Article continues below advertisement
Ivanka was dropped after students in the school protested Trump's response to the demonstrations that have taken place in George Floyd's name after he was killed in Minneapolis last week at the hands of police officer Derek Chauvin.
Jennifer Ray, an associate professor of photo media at the school wrote, "Ivanka Trump, obviously, represents her father's administration as one of his closest advisors."
She continued, "To many Americans, that administration has come to signify the worst of our country, particularly in its recent actions toward those peacefully protesting against racist police brutality."
But even those with histories of liberal and progressive ideologies are experiencing "cancel culture" first hand.
Article continues below advertisement
J.K. Rowling up until recently, was widely lauded by many for being openly supportive of marginalized groups and critical of hate speech. From calling out "fat shamers" to having candid conversations with folks about mental health, to even taking train rides to make a local library's book club, to have tea with folks, J.K. Rowling was everyone's darling.
But then, she sent out the following tweet in regard to a woman losing her job because she stated that sex exists.
Article continues below advertisement
You can read more about J.K. Rowling's stance regarding the backlash to Centre for Global Development researcher Maya Forstater's firing here, but many believe the Harry Potter author has become a victim of "cancel culture," for stating that she didn't believe a woman should be fired for offering the following statements on sex and gender — which were in regard to a biological man who enjoyed cross-dressing accepting an award reserved for "Top Female Executives."
Article continues below advertisement
The term "canceled" seems to have originally derived from Twitter users who discussed issues of racial discrimination, and it was applied to popular figures who were found to either be racist or non-participatory in discussions regarding to injustice.
Ed Sheeran, in 2015, called Nicki Minaj's argument regarding race as an "invalid" one, which sent several folks into a tizzy and rushing to "cancel" Ed. (It could also have something to do with the fact that "Perfect" is an annoying song, but I digress.)
Article continues below advertisement
There are several critics of "cancel culture" who believe that while it is important to hold individuals accountable for their actions, that it effectively removes someone's ability to have a "second chance" or that any good work they've done is effectively erased and they've then become defined by something large vocal groups disapprove of.
Mahatma Gandhi, Indian lawyer and human rights legend, was excessively abusive of his wife and children.
Article continues below advertisement
The man would also "test" his spiritual will by sharing beds with attractive women to see if he could stop himself of attempting to have sexual intercourse with them.
President JFK was known to have turned the White House into the "Playboy Mansion", and his affairs with various women were well documented. Dr. Martin Luther King Jr., arguably one of the most important civil rights leaders in U.S. history, had a series of affairs and allegedly "watched and laughed" as a woman was getting raped.
These are obviously glaring examples of individuals who did remarkable things for their respective communities and society as a whole – and also prove that yes, human beings have their flaws. But would "cancel culture" come after them if they were alive today? It seems like it's all up to wherever people's outraged is focused on at any given moment.