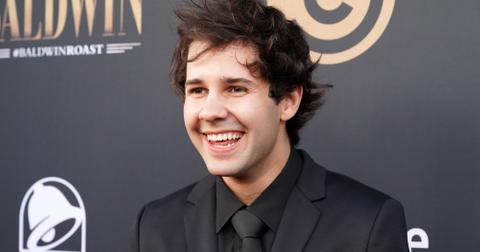 David Dobrik to Host New Dodgeball Competition Show on Discovery
By Sara Belcher

Updated
Many of our favorite influencers have used the platforms they've built on YouTube or other social media channels to launch their careers in acting and television. While the crossovers are less frequent than some would think, you can usually still spot some of your favorite influencers on your TV screen.
Known best for his vlogs, David Dobrik has recently been expanding his reach, resulting in a few movie and television credits over the years. But what is David currently filming?
David Dobrik is hosting a new show about dodgeball.
David's most recent venture is as the host for a new show called Dodgeball Thunderdome. The show, which will air on the Discovery channel starting Aug. 19, pits a variety of people against each other in different and creative dodgeball-related challenges where "winners are not determined simply by their strength and the losers aren't always picked last," according to Hollywood Reporter.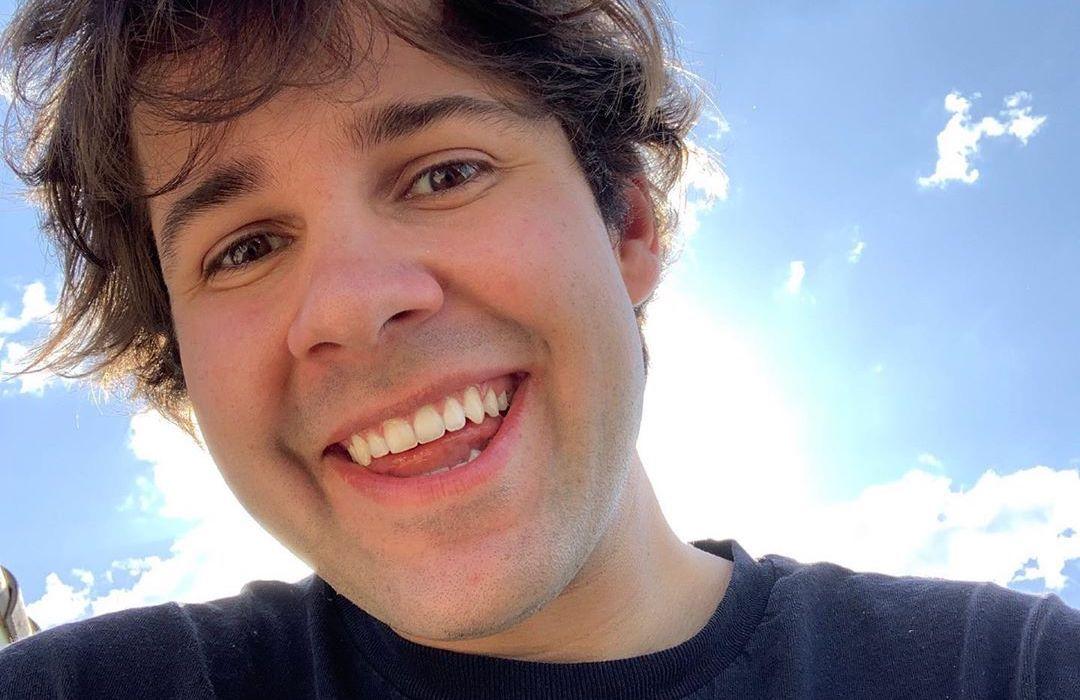 The pool of contestants will be made up of people with different skill levels, from professional athletes to those who aren't known for their athletic skills (or who have none at all).
"I'm super excited to be working with Discovery on Dodgeball Thunderdome," David told Hollywood Reporter. "Dodgeball was always everyone's favorite game in gym class and hosting this show brings back many sweaty memories of dominating in Vernon Hills."
David will co-host the show with Erin Lim and Andrew "Hawk" Hawkins.
"Fun is at the heart of this show, and now more than ever is the time for totally relatable, laugh-out-loud viewing experiences for the entire family," Scott Lewers, executive VP of multiplatform programming told the outlet. "The competition is hilariously driven by Dobrik's infectious energy, Lim's strong on-camera presentation, and Hawkins' expert play-by-play skills."
Competitors will battle it out across nine episodes, fighting for a chance to win $25,000. The audience will reportedly also be able to enter to win a $5,000 cash prize each episode.
What movie is David Dobrik in?
Dodgeball Thunderdome won't be David's first television appearance. In fact, he's actually got a couple of voice acting and other hosting jobs under his belt already. According to his IMDB page, he's previously hosted the Teen Choice Awards and presented at the 2019 American Music Awards.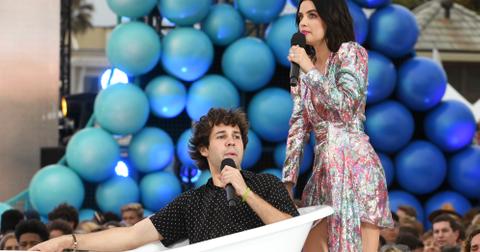 But beyond his hosting gigs, David has also made various cameos in various other productions. He had a brief appearance in the 2015 TV series Prank U, and he also landed the role of Taylor Mackey in his good friend and Views podcast co-host Jason Nash's movie FML.
In 2019, David made his debut as a voice actor, voicing Axel in the Angry Birds Movie 2. Those who watch David's vlogs will remember him vlogging as much of the experience as he could and promoting it during the movie's premiere.
Beyond these credits, David has a couple of other brief cameos and appearances in movies and television, though it's possible his new role in Dodgeball Thunderdome may launch a new hosting career for him.